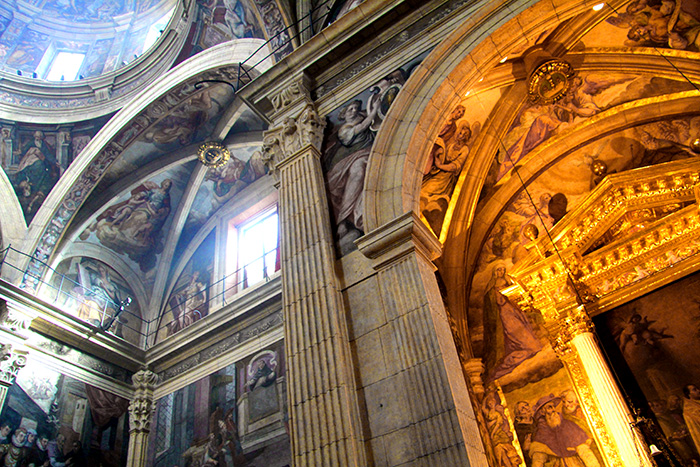 Calle Nave,, 1
46002

contact information
Discover a world-class art collection featuring the work of Caravaggio, El Greco, Van Der Weyden, Benlliure, Ribalta, Pinazo and more in the heart of València city.
More information
Schedule
Guided Tours.
Monday to friday: 10:00 h (except on Thursday) – 11:00 – 12:00 – 12:30 – 17:00 – 18:00
Saturday: 11:00 – 12:00 – 12:30
Museo del Patriarca in València has existed in its current incarnation since 1959, the year in which the seminary opened its doors to share its artwork and history with the public. Located in the heart of the city, close to the cathedral and Miguelete tower, the museum houses world-class collections and temporary exhibitions, as well as events such as film screenings and concerts in the beautiful cloister.
The valuable artwork on display in Museo del Patriaca makes the museum a must-visit in València. The collection comprises Spanish paintings representing the Gothic, Renaissance (El Greco) and Baroque styles, as well as work from the 18th and 19th centuries. There is also Italian and Flemish work on display, including paintings by Caravaggio and Van Der Weyden, as well as Ribalta, Benlliure and Pinazo.
Museo del Patriarca also immerses visitors in the political and cultural climate of the Counter-Reformation through the figure of the patriarch, archbishop Juan de Ribera. The exhibition includes historic objects, such as the manuscript written by Tomás Moro during his imprisonment in the Tower of London, as well as bibles, documents, musical studies, scores, sculptures and much more.
Make sure you take the time to visit this impressive museum during your time in València and be taken aback by the collections, the beautiful study rooms and careful restoration.