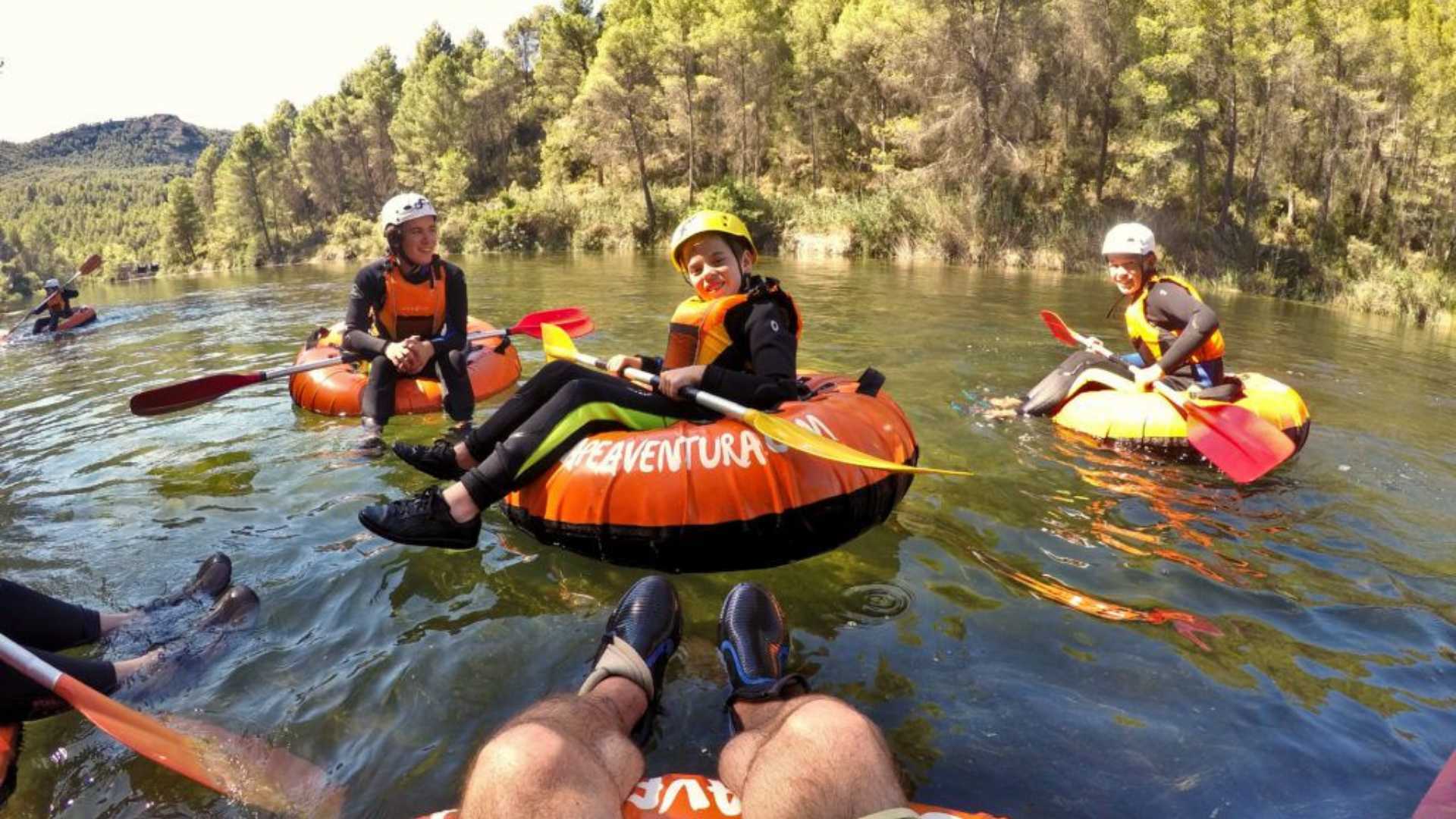 Paddle your way down the river Cabriel as you go tubing with Contracorriente Aventuras.
Soak up the incredible landscape enveloping the river Cabriel during this exciting experience. Contracorriente Aventuras invites you to try your hand at tubing, an alternative to kayaking, that involves sitting in a round inflatable donut and using a paddle to move your way through the water. As you travel downstream you will whizz down faster parts of the river, pause to breathe in the scenery and even take part in some silly games. The perfect day out with your friends or family.
*Please confirm event times and dates have not changed.