Multi-activity + rafting on the river Cabriel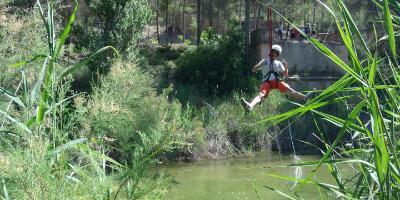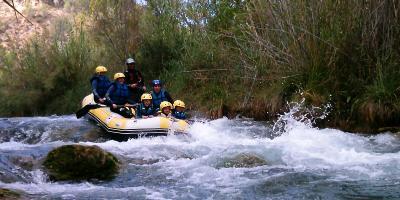 The two most popular activities in the area of the river Cabriel in the same place, just an hour away from Valencia. Near the Fuentepodrida spa, next to the river Cabriel, we have a really fun activity with all the things children like most: zip line, canoeing, rope bridge and orienteering, which can be combined with rafting. You can also use the spa's facilities (restaurant, swimming pool, etc.). This is the only way to spend a day doing the best activities, all in one place.
The meeting point is Fuentepodrida spa, 15 minutes away from Requena.