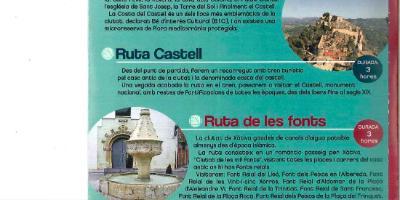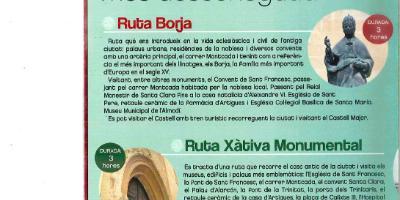 Información de la reserva
We do various guided tours around the city of Xàtiva: the Ruta Cremá de Xàtiva (Burning of Xàtiva route), Ruta de las Fuentes (Fountains route), Ruta de los Borja (the Borja route), etc. Advised by our guides, customers design the content and duration of the route, so they can explore the city with good quality, detailed, specific and up-to-date information. Eventto designs themed itineraries, highlighting Xàtiva¿s countless natural, cultural and historic attractions.
Tour guide services at 36,30€ per hour.
#Disponibilidad
Disponible todo el año