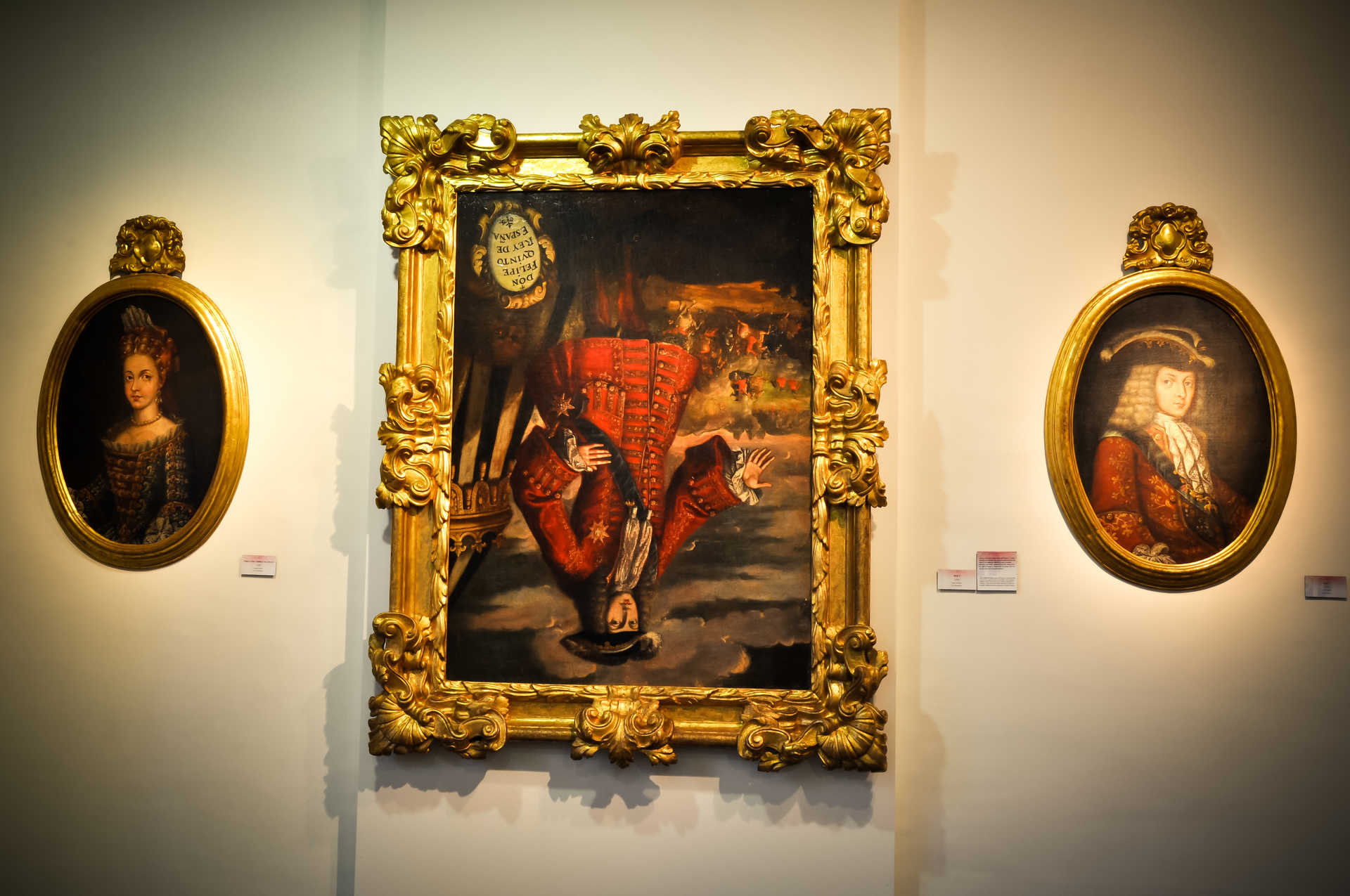 Plaza Arquebisbe Mayoral,
2
46800

contact information
Gaze at one of the most impressive collections of Valencian art and culture at Museo de Bellas Artes de Xàtiva. An art lover's paradise.
More information
Schedule
***Thursday 14, Friday 15, Sunday 17, Monday 18, Sunday 24 and Monday 25 from 10 am to 2pm. Saturday 16 and from Tuesday 19 to Saturday 23, from 10:00 am to 2 pm. 02.00 / from 4pm to 6 pm. 19, 20 and 21 of April: closed.***
From Monday to Saturday: 10 - 14 h / 16 - 19 h.
Sunday and holidays: 10 - 14 h.
The best place to soak up the rich and fascinating culture of Xàtiva is at Museo de Bellas Artes, the Fine Art Museum. Also known as Casa de la Enseñanza, this impressive building was built in the mid-18th century, flaunting a Baroque façade embellished by the heraldic coat of arms of the founder of the educational institution that was once housed here, Arzobispo Mayoral.
Casa de la Enseñanza was refitted to house one of the most important collections of Valencian art and one of Xàtiva's flagship cultural projects. Inside Museo de Bellas Artes, you will find a number of important pieces that showcase the cultural heritage of the region.
Alongside the remains of sculptures once housed in Capilla de Calixto III, you can see a collection of Baroque paintings belonging to Museo del Prado, paintings by Ribera, Reni, Mazo, Giordano, Vicente López and Benlliure, with his portrait of Felipe V which is famously upside-down, as well as engravings Caprichos and Disparates by Francisco de Goya.
This gallery in Xàtiva is a treasure trove of the town's art and history that you simply have to visit during your time here.