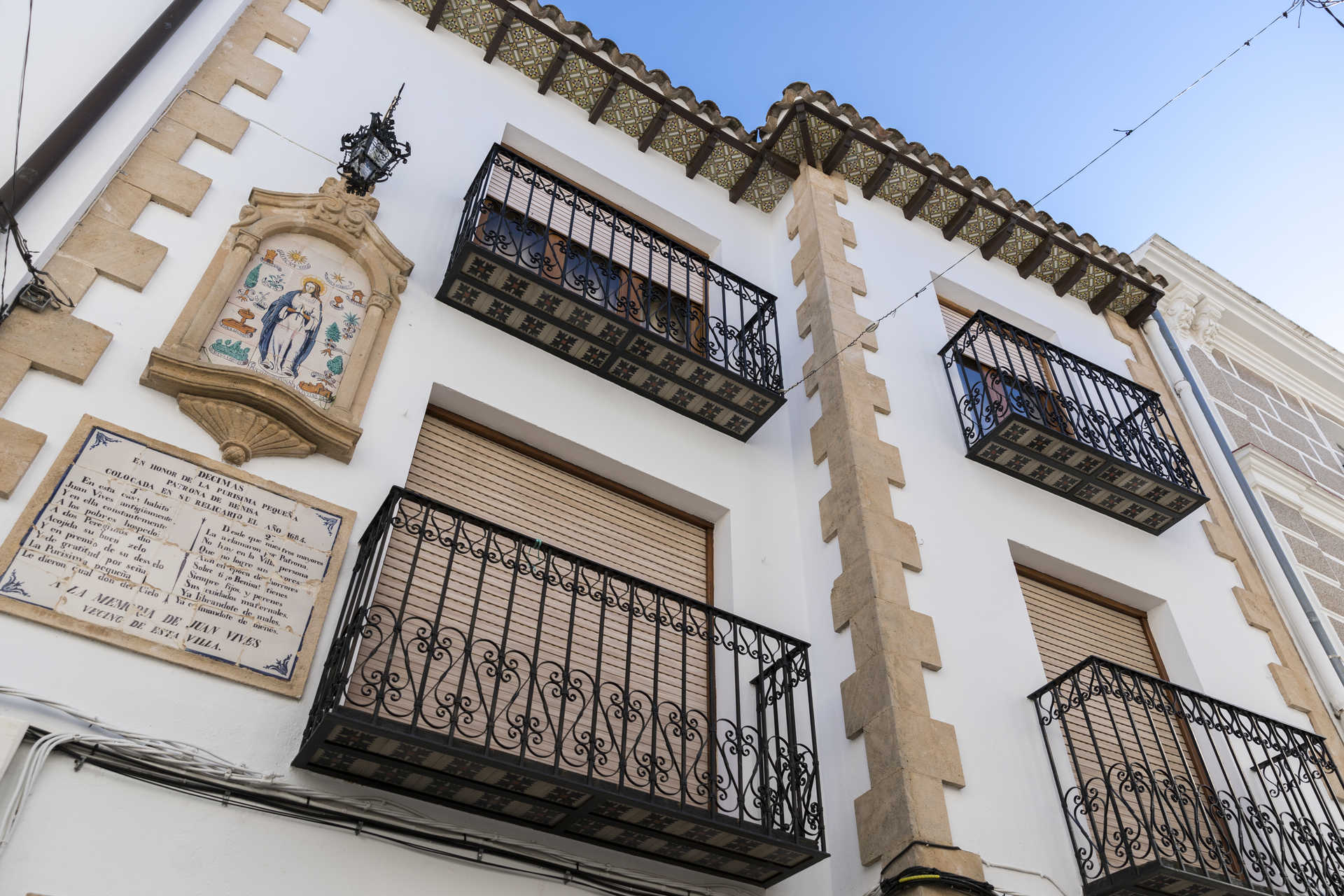 Calle Puríssima, 24
03720

contact information
According to a local anecdote the owners of this house took in two pilgrims that, on leaving, gave their hosts a miraculous painting of the Virgin Mary or Puríssima Xiqueta. The family began to realize that miracles were taking place and told the priest.

In 1864 the Puríssima Xiqueta was officially proclaimed Patron of Benissa. A plaque made from ceramic tiles installed on the front of the house commemorates the miracles that were conceded to the Vives family by the image of the Virgin that would become known as the Puríssima Xiqueta. On the night of the "Riberer" feast in April the townsfolk congregate in front of the house to take part in one the most moving and charming ceremonies of the Puríssima Xiqueta festivities.

All the locals, dressed in the coloured smocks that distinguish the Benissa folk according to their year of birth, and many visitors, take part and sing two hymns in honour of the patron and also the town's anthem. This is followed by the lighting of a chain of firecrackers that starts at the church and ends at this house passing over the heads of the public. These fireworks end with a pretty image of the Virgin whilst those present shout their cheers for the Puríssima Xiqueta.