Multimedia Gallery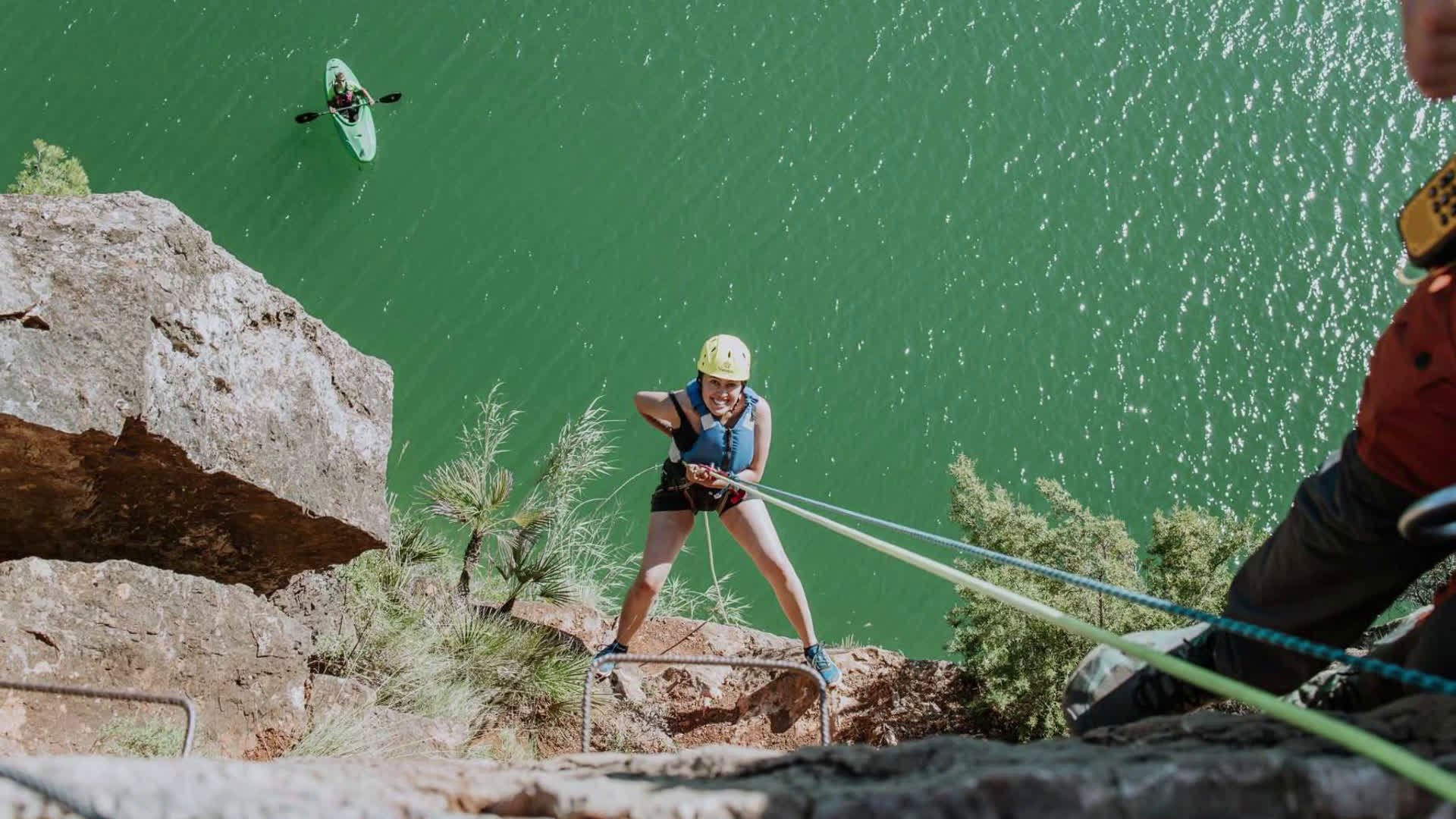 More and more visitors are choosing to enjoy the great outdoors during their time in the Region of Valencia. Discover all the activities and adventures you can enjoy on your next getaway.

So what is active tourism? The term refers to activities that are enjoyed in the great outdoors. Thrilling and adrenaline-pumping or calm and contemplative, this category of experiences is as diverse as it is long and includes birding, star gazing, guided hikes, water sports, via ferratas, horse riding, rock climbing, bungee jumping and much more.
Active tourism is alive and kicking in the Region of Valencia with an extensive range of activities available throughout the area. In this post, we're going to take a look at some of the most popular active tourism activities in all three provinces – Alicante, Castellón and Valencia – so you can be inspired to get out and about in the natural world.
Active tourism in the province of Alicante
The province of Alicante has a wide range of outdoor activities for you to enjoy. Alicante city, for instance, is a great spot for a peaceful day of exploring the waters on your paddle board. The Cabo de las Huertas area is ideal for this. In Benidorm, you can also hop on an electric bike to explore the landscapes of Serra Gelada natural park.

In Xàbia/Jávea you could go kayaking or snorkelling in beautiful Cova Tallada or get your binoculars out to do a bit of birding in Marjal de Pego-Oliva natural park. Another option is to take a bike ride in Alcoy. And the list goes on.
Active tourism in the province of Castellón
Outdoor activity companies in the province of Castellón have got ample landscapes to choose from. Close to Onda, for instance, you can go canyoning, an experience that will get your adrenaline pumping, while in Figueroles you can immerse yourself in water and pit caves and be enveloped in a mystical underground world.
The area in and around Montanejos has got so much to offer that we're going to mention only the absolute highlights. Namely bungee jumping, rafting and canoeing. And the best thing? The activities are suitable for everyone, no matter your age or experience.
Another spectacular area where you can enjoy the great outdoors is Tinença de Benifassà. Here you can take guided hikes that will lead you to small villages nestled among the mountains and immerse you in magical woodland. Last in this list, but by no means the last of the activities you can enjoy in this province, you could go jet skiing in Oropesa del Mar.

Active tourism in the province of Valencia
The scenery in the province of Valencia also lends itself to all sorts of different outdoor pursuits. Hoces del Cabriel natural park, for instance, is an oasis for lovers of active tourism. Here you can go rafting, kayaking, canyoning or hiking in landscapes whose beauty will leave you lost for words.
Cofrentes and Cortes de Pallás are home to jetties from which cruises set sail up the river Júcar. As you sit back you will be immersed in a landscape defined by sheer rockfaces.
And that's not all. You could also go paddle boarding in Marina de València, enjoy a game of paintballing - or go kayaking in Navarrés - and explore the landscapes of Oliva from the saddle of your mountain bike. We hope this list has given you some food for thought and we look forward to seeing you in the great outdoors soon.
Find
Name
Province
Alacant/Alicante
Castelló/Castellón
València
Municipalities
Specialties