Poble Nou de Benitatxell, el/ Benitachell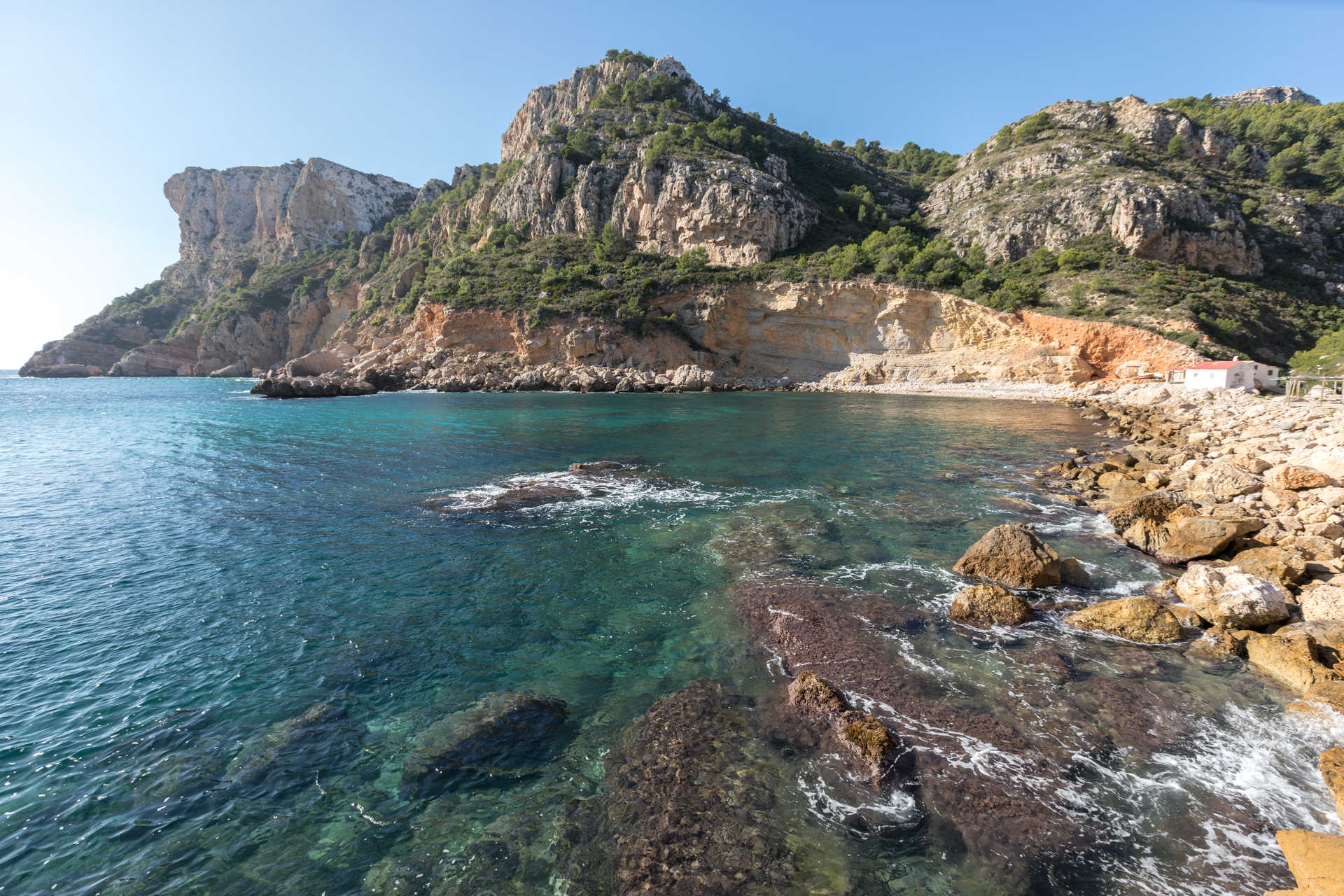 El Poble Nou de Benitatxell is a coastal town in the province of Alicante, one home to dreamy corners and idyllic beaches. Go here with your family, significant other or friends and have the trip of a lifetime.
What to see in El Poble Nou de Benitatxell
The coves in this part of Spain are icons in the Region of Valencia. See them and you'll feel like you're in paradise! Surrounded by crystal-clear waters, Cala del Moraig—which is hidden behind the Puig Llorença massif—is the one most visitors hear about. It was awarded a Blue Flag and has been given special mention by the Adeac Foundation for its lifeguard service.
In addition to its beauty, the beaches and coves of El Poble Nou de Benitatxell also stand out for their incredible wealth of water sports, like snorkelling, scuba diving, water skating and other activities that specifically promote environmental education.
When you're there, be sure to visit Cala Testos! This small, untouched, gravel cove is tucked between vertical cliff walls that jut off Morro Falquí. This isolated cove is only accessible by sea or through a specific path, which gives it an oddly calm, welcoming feel.
Another special cove, Llebeig, is made of gravel and rock and has a familiar "seafaring" character. It's accessible by foot through Ruta de los Acantilados, which takes passersby on a pleasant walk through the natural side of El Poble Nou de Benitatxell.
If you get a chance to visit the Old Town, don't miss the Santa María Magdalena, Portalet or Oratorio Jaime Llobell. Here, traditional and Mediterranean food and wine will be the cherry on top of a perfect vacation in a beautiful destination! Be sure to try traditional local recipes like putxero, cocas, cruet, caspell and more. They're all sure to make you feel right at home.
Find
Name
Types
Management companies
Hotels
Campsites
Tourist homes
Active tourism companies
Beaches
Festivals
Monuments
Natural Landscapes
Shopping
Tourist offices