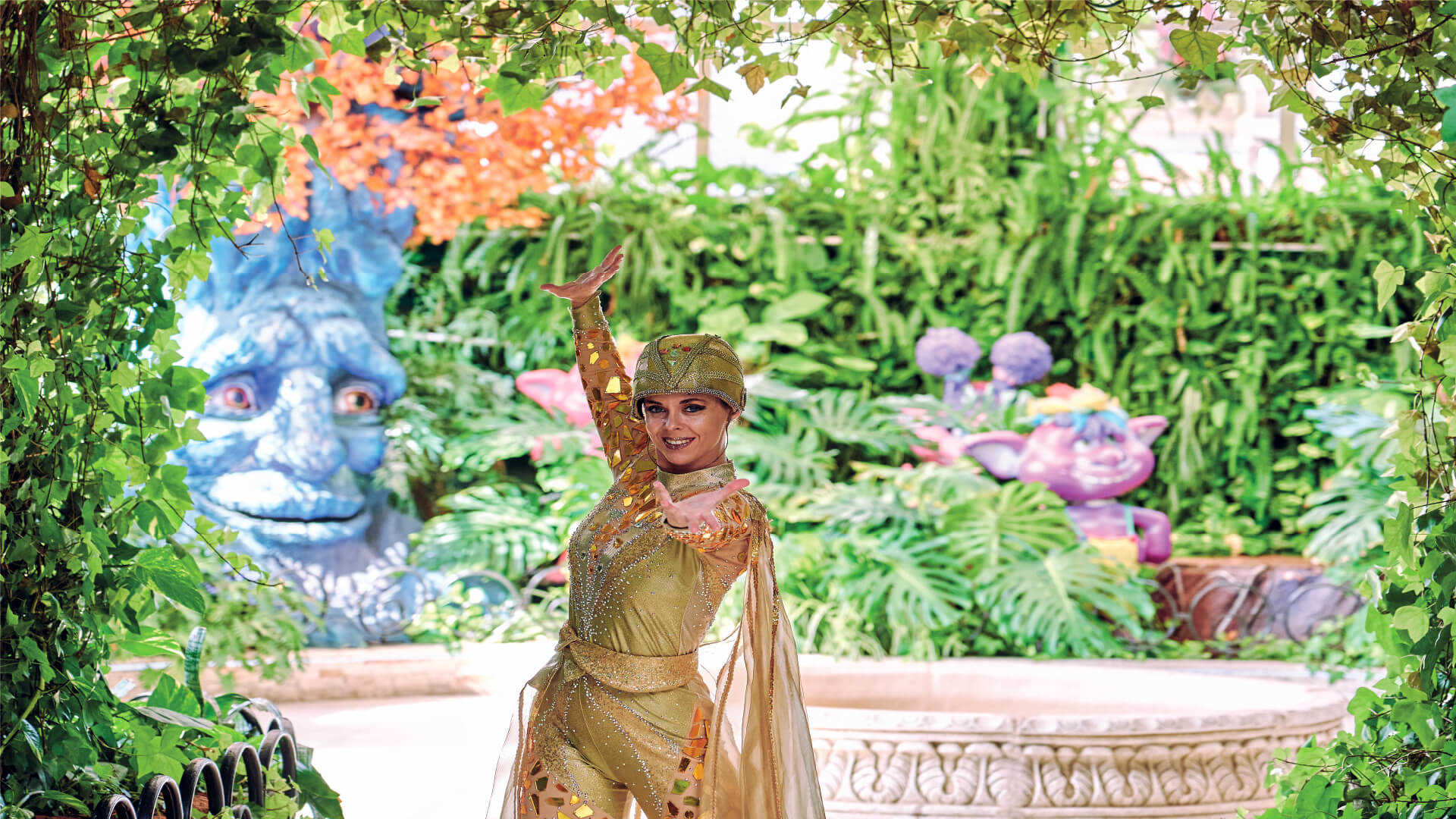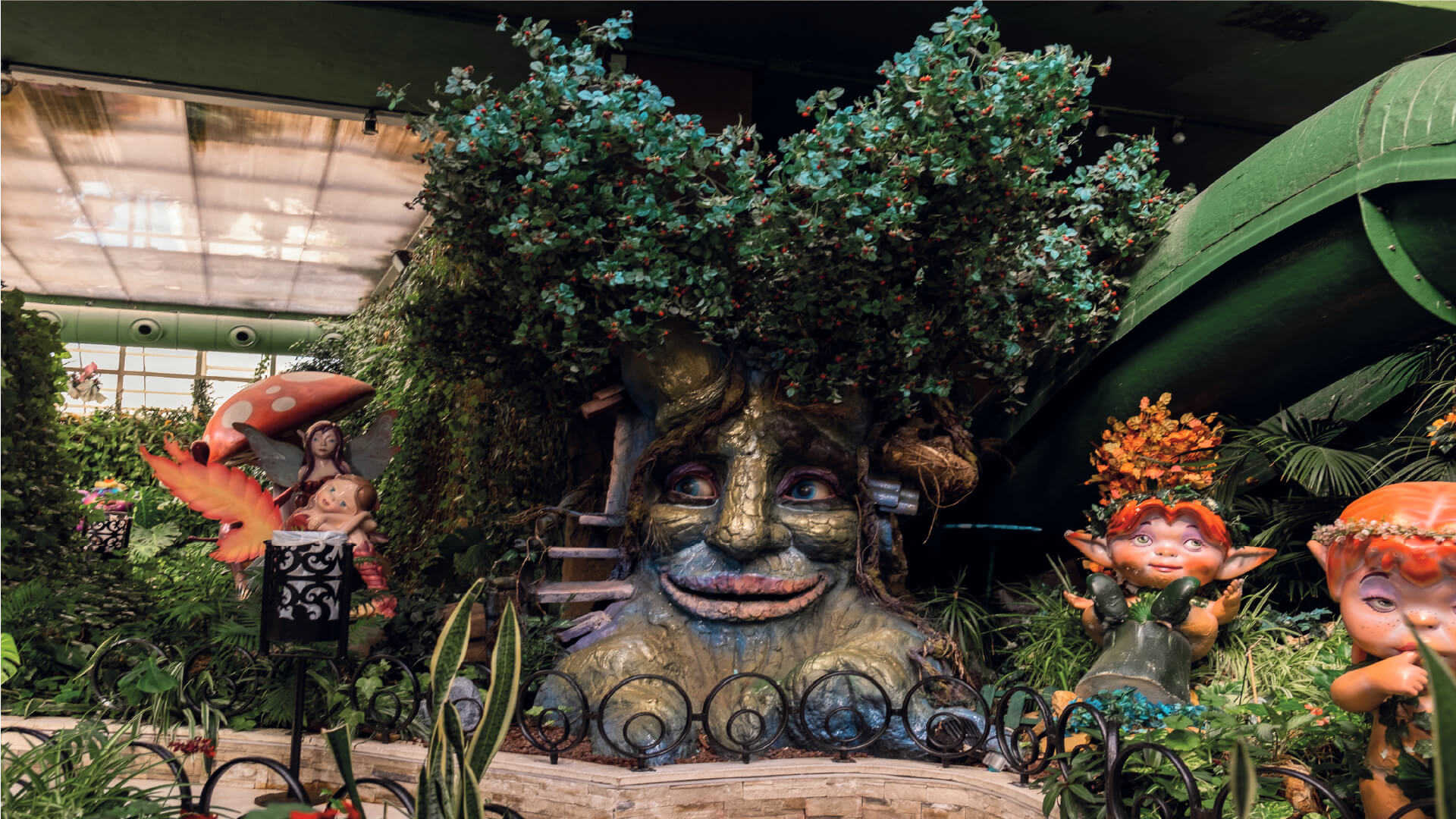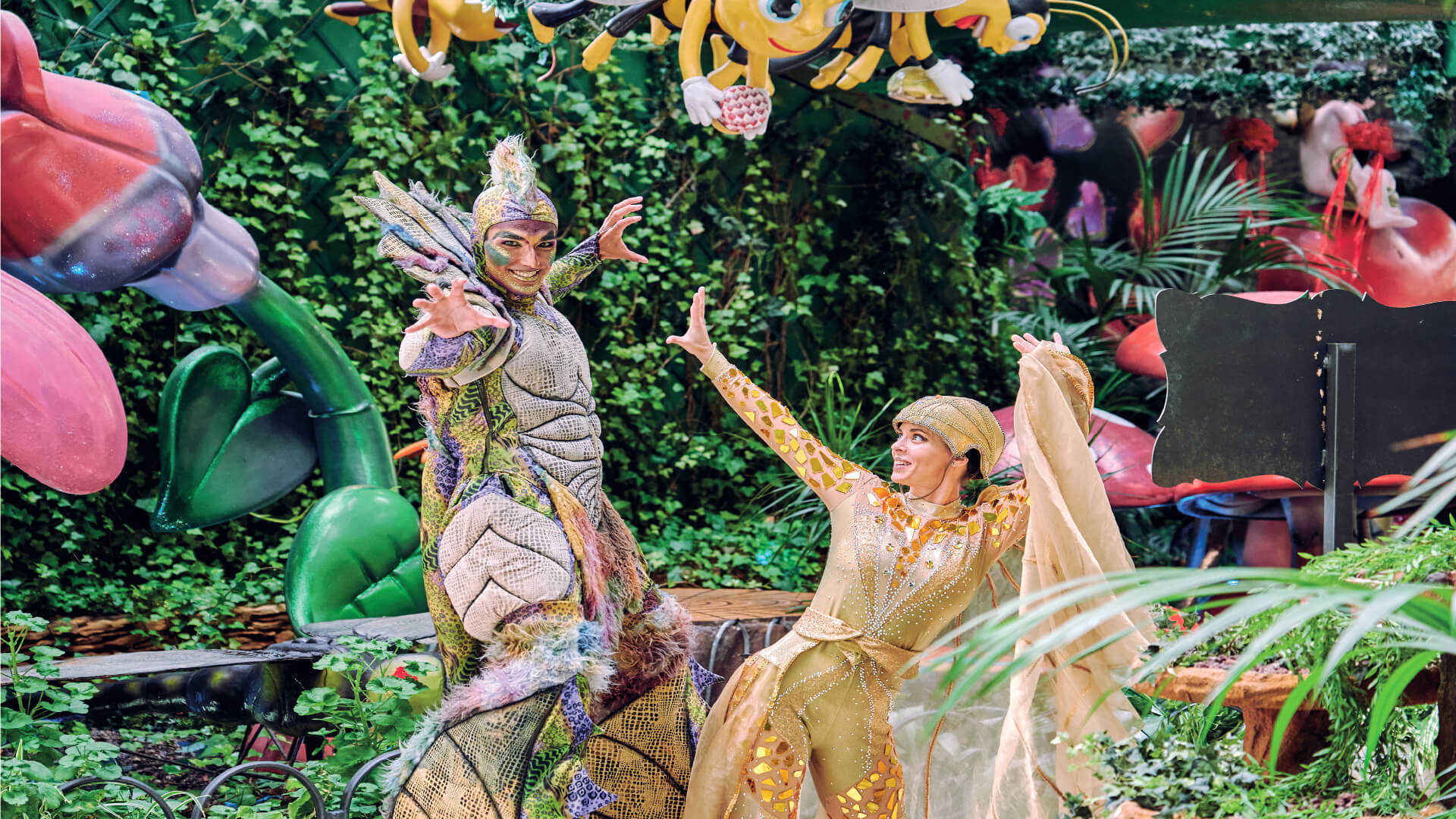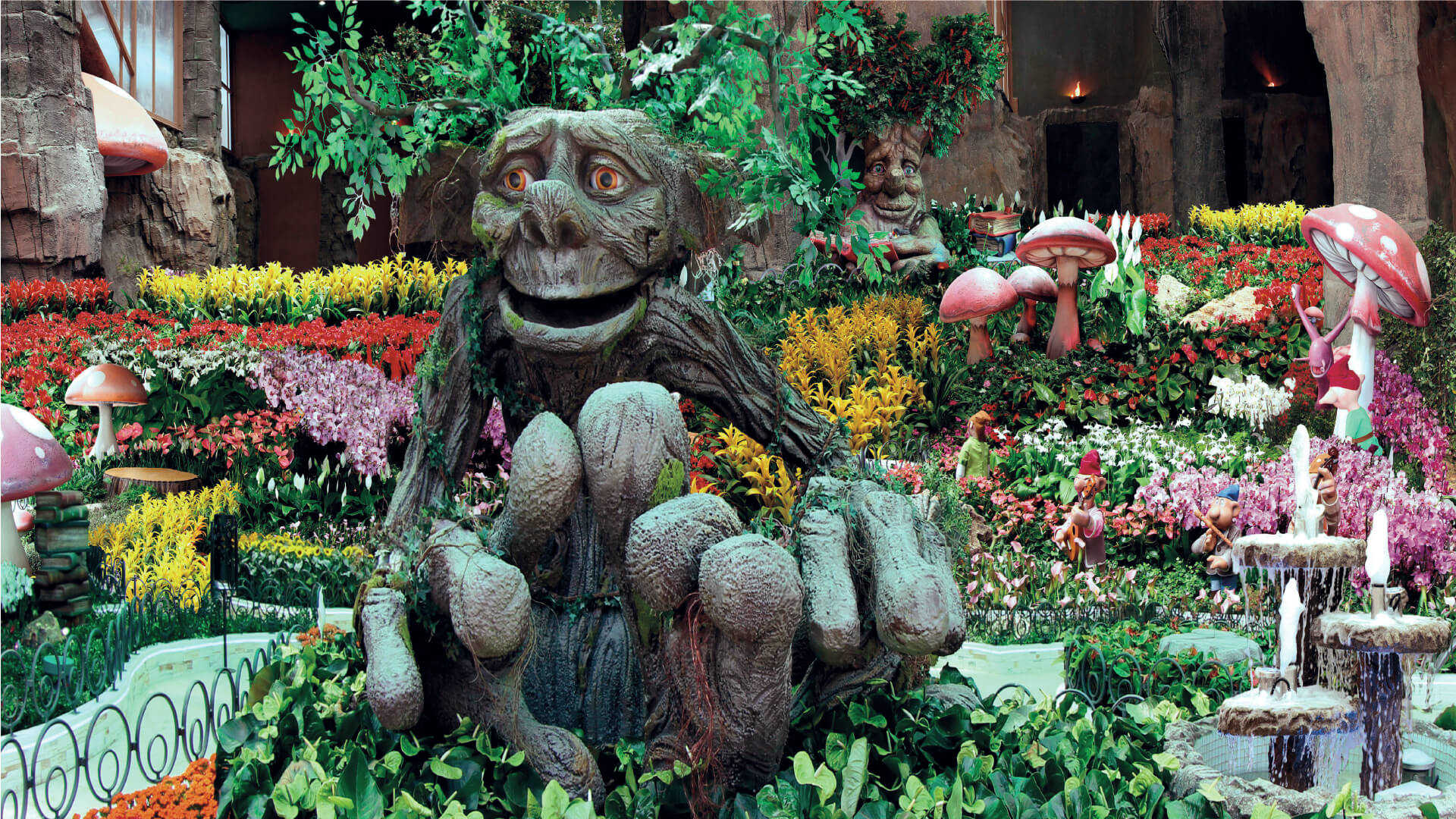 Avenida Barcelona, 114 (Urbanización Marina d'Or)

contact information
At Jardín Encantado in Marina d'Or you'll meet magical creatures that normally only exist in fairy tales in a garden populated with flowers and waterfalls.
More information
Price
Mayores de 140 cm, 12,5€; entre 90 y 140 cm, 9€; menores de 90 cm, gratis
A world of magic and enchantment awaits at Oropesa del Mar. Jardín Encantado sits under a large dome where you'll discover trees that move and talk, fairies, gnomes, fauns and other magical creatures that normally only exist in fairy tales.
This incredible show comes to life with actors who interact with visitors, leaving your little ones speechless. Jardín Encantado is also bursting with flowers. At any one time you'll see up to 200,000 flowers from 52 different species from around the world, as well as fountains and waterfalls.
Jardín Encantado will envelop you in a magical world. Every day there are different shows and new characters periodically appear as the plants and flowers evolve with the seasons. To top it all off, there is also a great show of lights, dance, music and special effects.
The enchanted garden is one of the many parks at Marina d'Or Ciudad de Vacaciones in Oropesa del Mar.