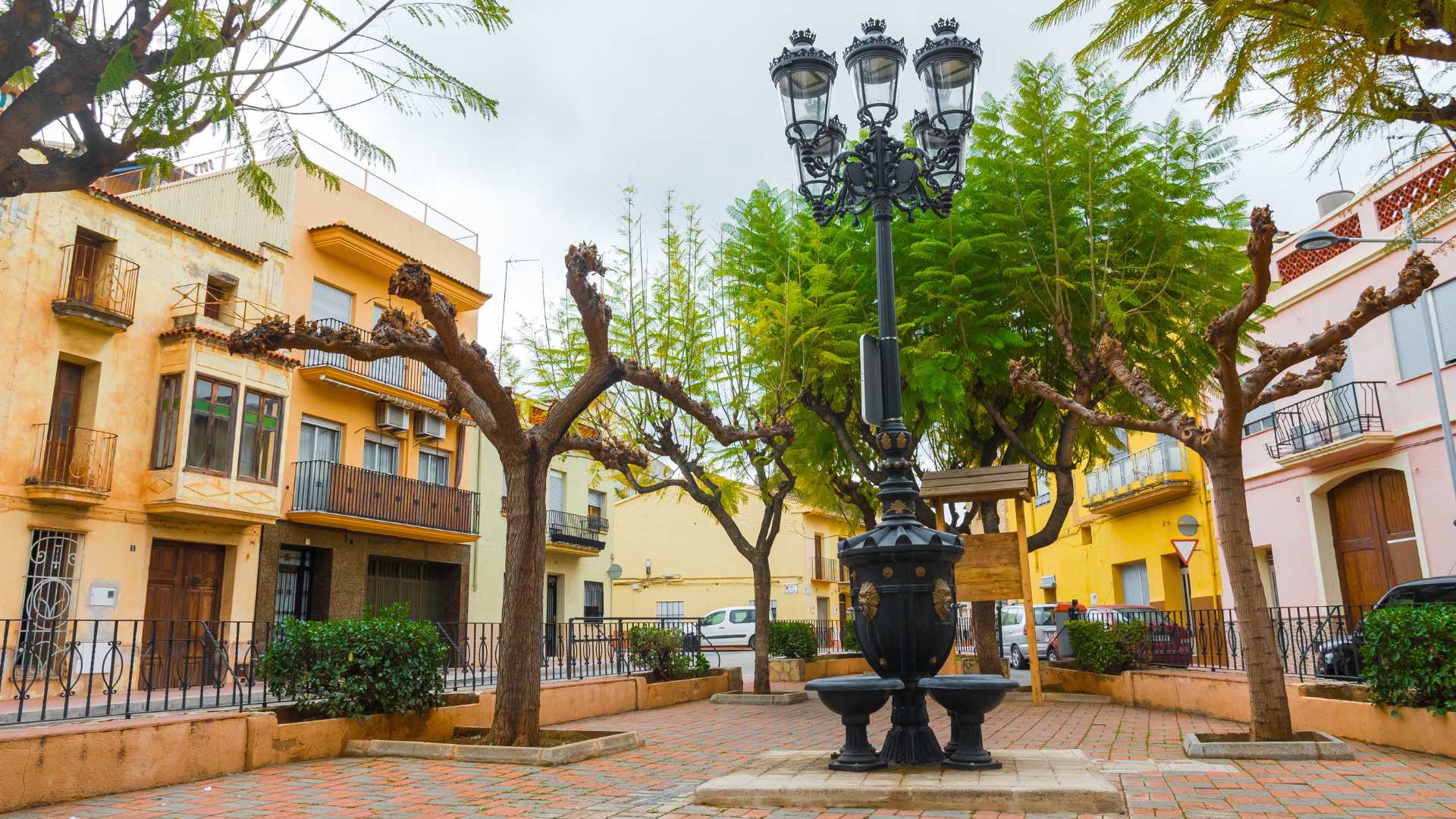 Are you looking for a rural tourism destination that is bursting with charm? Come and discover a small municipality where you can unwind and enjoy each and every second of your time.

Located in La Plana Alta in the province of Castellón, Sant Joan de Moró is swept up in almond and olive groves. You'll be blown away by the charm of the municipality where hikes will transport you back in time to ancient civilisations. Discover everything you need to know to start planning your getaway.

What to do in Sant Joan de Moró
In the centre of Sant Joan de Moró, make sure you stop off to admire San Juan Bautista Parish Church, a 19th century building that is well worth a visit. The spiral staircase up to the choir will immediately capture your attention. We'd also recommend taking a walk along the streets, soaking up the peaceful, rural atmosphere.

Beyond its centre, Sant Joan de Moró has a small district located outside the village, Mas de Flors, which we'd recommend visiting. This small place is defined by narrow streets and old houses that are reminiscent of the Middle Ages. This beautiful place has been converted into an artist's retreat.

The scenery outside Sant Joan de Moró is calling out to be explored on an excursion. First stop off at San Vicente Chapel, the focal point of a yearly pilgrimage. Nearby you can see Ros Fountain and from here you can spend time at one of Sant Joan de Moró's greatest draws: Tossal del Mollet.

Listed a Municipal Natural Landscape, this area boasts beautiful scenery with great environmental value. But that's not all. It is also home to an archaeological site, an old Iberian settlement complete with the town and acropolis, which was inhabited between the 5th and 9th centuries. Part of the site is Moró Castle, which has a rectangular plan and was used for defence purposes. The views from the hilltop are spectacular. So what are you waiting for? When are you coming to explore Sant Joan de Moró?

Find
Name
Types
Country houses
Adventure company
Festivals
Shopping