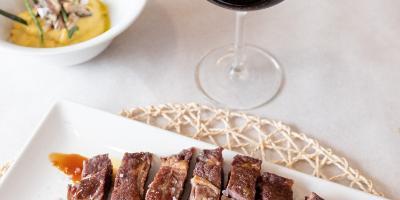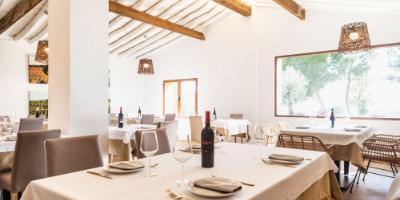 For those who, in addition to the visit to the winery and the wine tasting, would like to stay for a menu accompanied by our wines, we offer this experience.
The menu will be served in our restaurant 8 Encinas, Gastrovino, which has spectacular views. It consists of 3 starters, 1 main course to choose between meat or fish and dessert, it also includes bread, water and wine.
What does the visit include?
- We will welcome you in the courtyard of the winery, we will walk around and get to know the details of the estate and the Nodus family.
- We will taste a white and a red wine with a "montadito".
- We will visit the winery to learn about the elaboration process of our wines.
- We will have lunch in some of the outdoor or indoor areas of the winery, depending on the season.
Consult timetables

#Disponibilidad
#Otros servicios
75.0 €
Accommodation in rural hotel Entreviñas with breakfast included.