Drive a boat without qualification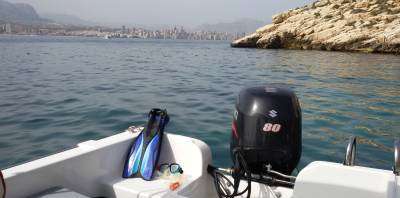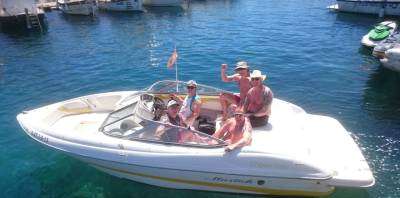 Would you like to have the experience of driving a boat in an idyllic part of the Mediterranean? We offer you the chance to drive a boat without the need for any qualification. Enjoy boating with family or friends in a group of up to five people in a 4.5-metre-long boat with a 15 CV motor, no licence required. Make some lasting memories.
We also offer the following services: rental of 6-m boats with a 40 CV or 140 CV motor, with or without skipper, and snorkelling trips in the bay of Benidorm. Please enquire about prices and availability.