Birds&Wines is a unique experience held in the stunning natural landscapes of El Comtat. In this beautiful setting you will watch the diverse birdlife and taste some of the best wines from the area. The aim of the project is to bring back to life heritage that has been somewhat forgotten in the midst of time and turn it into a philosophy and a commitment. At Birds&Wines you will start the day by discovering the spectacular natural world of Sierra de Mariola natural park and its birds. You will then meet Juan Cascant, the man behind the #Microviñas project, who will tell you about the history, agriculture and nature of the wine. And the day will be concluded with some bird watching at Albufera de Gaianes. Sign up now for a lovely day out.
*Please confirm event times and dates have not changed.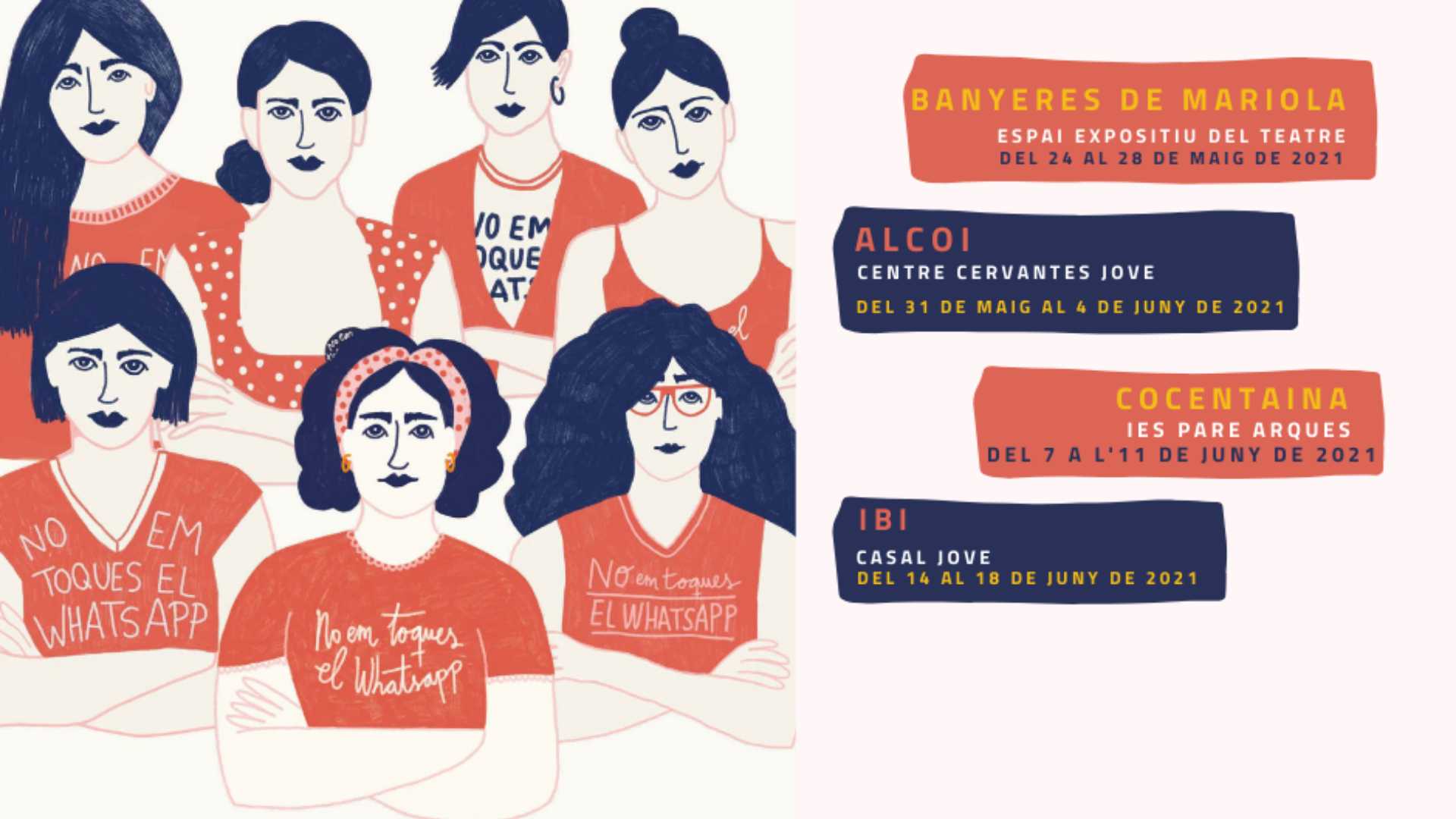 No em toques el WhatsApp is an exhibition that is touring l'Alcoià i El Comtat this summer and autumn. From May to October 2021, you can see the show at Agres, Alcoleja, Alcoy, Alfafara, Banyeres de Mariola, Cocentaina, Gorga, Muro de Alcoy and Penàguila. It showcases a collection of images that seek to raise awareness among young people about gender-based violence and how to recognise it. Don't miss this incredible exhibition as it makes its way around the different towns and villages.
*Please confirm event times and dates have not changed.