Secret mountain ranges of the Costa Blanca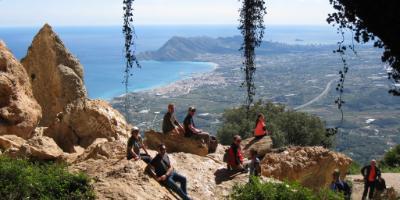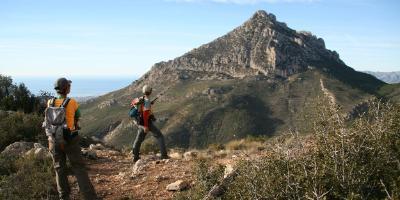 This excellent week-long guided walking holiday explores the 'Secret Sierras' of the Sierra de Aitana, Serrella, Aixorta and Bernia, which form the famous backdrop to the Costa Blanca. Inland from Benidorm, there is a very different side to the Costa Blanca between the rugged limestone peaks of these mountain ranges and the traditional white painted villages of the Marina Baixa and Marina Alta regions. From three different hotel bases in Benimantell, Castell de Castell and Albir in the bay of Altea, we will set out to hike the best routes in the region, including airy ridges and peaks such as Aitana (1558m) and Puig Campana (1408m).
Ascent to Aitana (1558m).
Ridge path to Mallada del Llop (1361m).
Walking through the Serella mountain range. Ascent to Aixorta (1221m).
Walking through the Sierra Bernia. Descent to the coastal town of Altea
From Polop to Finestrat, passing the summit of Puig Campana (1408m).