Holidays and Enduro on the Costa Blanca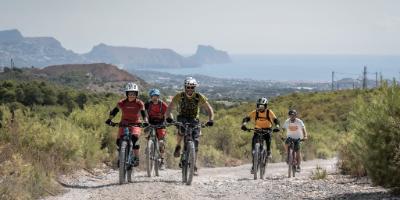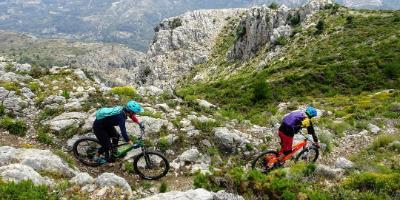 Costa Blanca, an Enduro/All Mountain MTB paradise
You probably already know why the Costa Blanca is known all over the world ... yes, Benidorm and its skyscrapers, Calpe, Dénia and its huge sandy beaches. But what you don't know yet is that it is also an Enduro/All mountain mtb paradise. Here, where paella was born, where the sea and the mountains coexist intensely and where the sun embraces us all year round, we have a network of trails that will leave you open-mouthed. Some as old as the history of this land, others adapted and maintained by local riders and clubs to make the most of mountain biking. We have Flow, rock gardens, zig-zags, technical and vertical terrain, Mediterranean forest trails, jumps..., a spectacular and varied terrain.

We have routes for all levels!!! consult us.