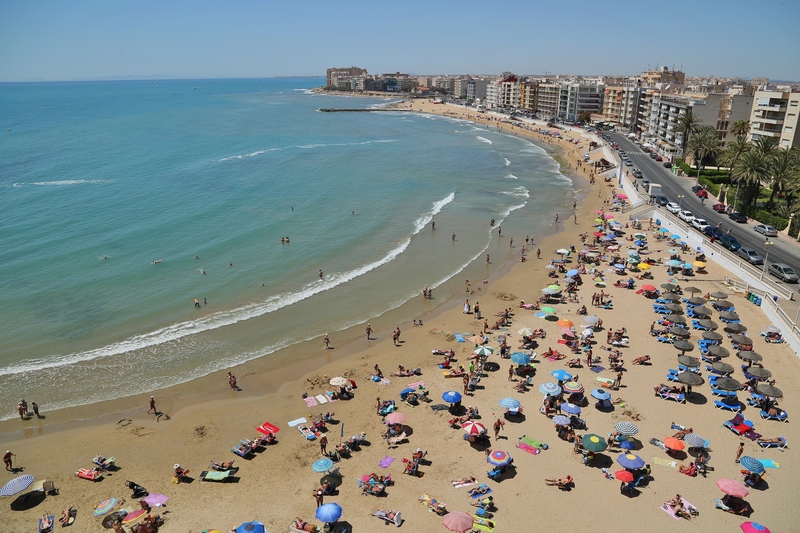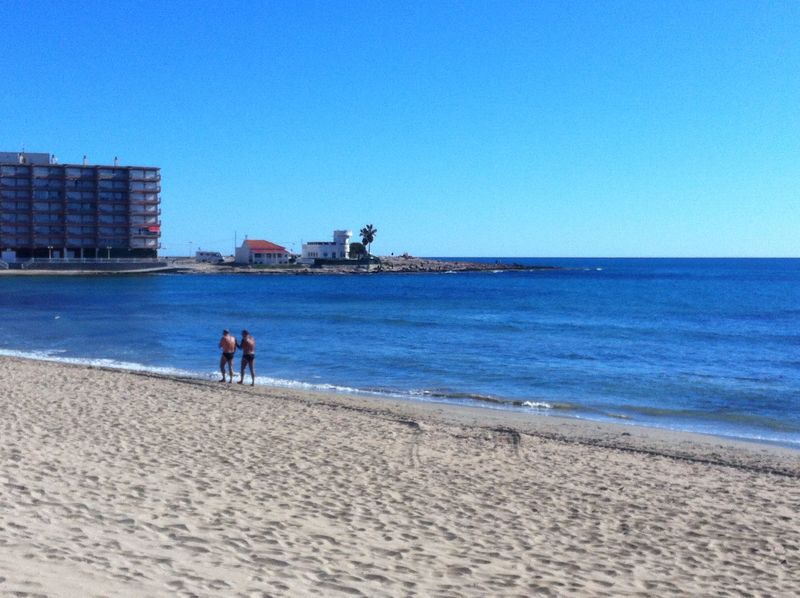 Zona norte, tras la curva del Palangre.
03181

contact information
Come and spend some time at one of the most popular, convenient and lively beaches in Torrevieja: Los Locos, which also provides floating wheelchairs for people with disabilities.
Los Locos beach in Torrevieja was historically the site of an old hospital. Today, it's one of the most popular beaches in the destination, and there's plenty of reasons why.
Located in the north of the town, sitting between Punta del Salaret and El Palangre cove, Los Locos beach in Torrevieja is a beautiful stretch of fine golden sand complete with a rocky area where you can climb a ladder down to the waters.
Once you're on the beach, you can enjoy all the services you could possibly need, namely loungers, sports facilities, toilets and access for people with disabilities. If you're of a nervous disposition, you can rest easy knowing there are four lifeguard towers as well as first aid stations.
As Los Locos beach is lined with a seafront promenade, you won't be short on things to do. You can look around the shops, sit down for a bite to eat at the restaurants and even get to the beach by public transport, thanks to a handy bus stop. A great place to spend your day in Torrevieja. While you're in the town, make the most of the opportunity to explore the spectacular scenery of Las Lagunas de la Mata y Torrevieja natural park.
Quality and Environment Certificates
Accessible
ISO 14001
ISO 9001
Blue Flag