Torrevieja from the air. A parasailing flight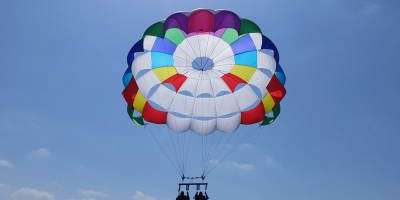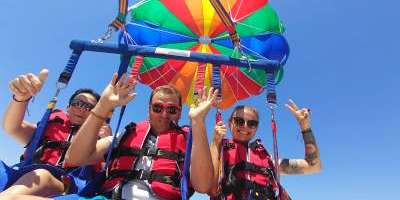 We will set out by boat from Real Club Náutico de Torrevieja and take you to the place where we will do the activity. Sitting on the take-off area, we will open your parachute and release the rope gradually until you are 150 metres high. Enjoy the coast from the air with this unforgettable experience with your partner, friends or family. When the flight is done, we'll give you a drink while you tell us all about it. Pure adrenaline!
The entrance to the centre is in the Real Club Náutico of Torrevieja.
#Disponibilidad
#Otros servicios
15.0 €
Video recording with GoPro camera.
15.0 €
Companion on the boat.