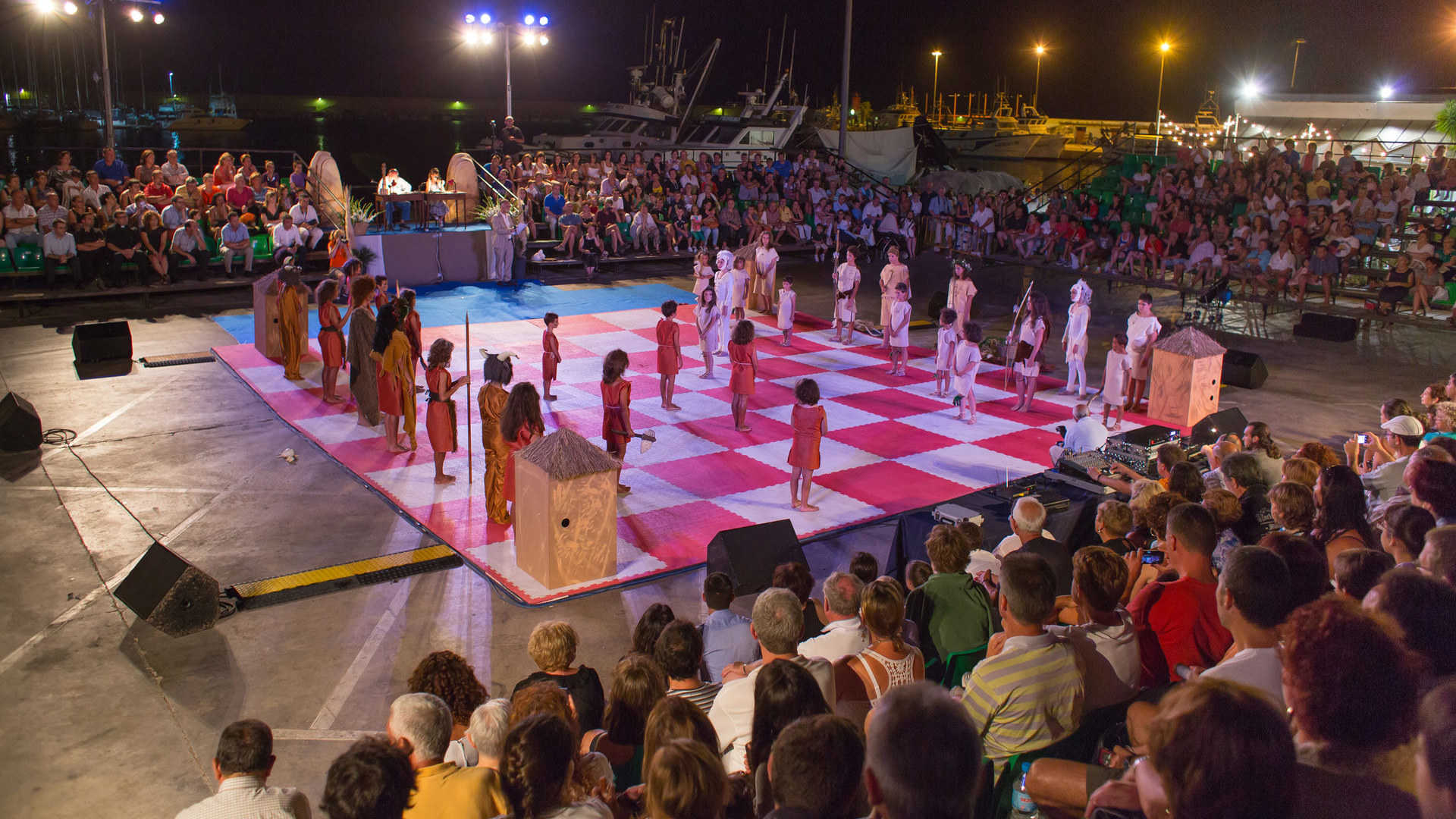 Every summer something extraordinary happens in Jávea: the pieces of the chessboard come to life.
Every summer in Jávea, the pieces of the chessboard come to life. Ajedrez Viviente, Living Chess, is held at Pabellón Municipal de Deportes in late July. In 2002, it was recognised as an event of National Tourist Interest.
Ajedrez Viviente is a theatrical performance of a chess game that swaps the pieces for people. Though the performance changes each year, it always seeks to showcase the history, culture and traditions of the town. Each year, local school champions – aged between 6 and 14 – bring the chessboard to life, recreating some of the most famous matches of all time.
Ajedrez Viviente has a narrator and two players: the local school champion and an honorary guest. Isabel Fernández, Matías Prats and Pedro Duque are just some of the names who have played the game in the past.
Come along to watch this unique chess match and enjoy the marvels of Jávea.
*Please confirm event times and dates have not changed.
More information
Type of interest
National tourist interest