La Vall d'Uixó in Castellón offers their visitors culture, gastronomy, parties and an excellent offer of family and active tourism. But, its main tourist attraction is undoubtedly Les Coves de Sant Josep, a unique natural jewel. A trip that will make the visitor discover new sensations.
Oficinas de turismo:
Find
Name
Types
Hotels
Management companies
Complementary services companies
Events
Experiences
Festivals
Monuments
Tourist offices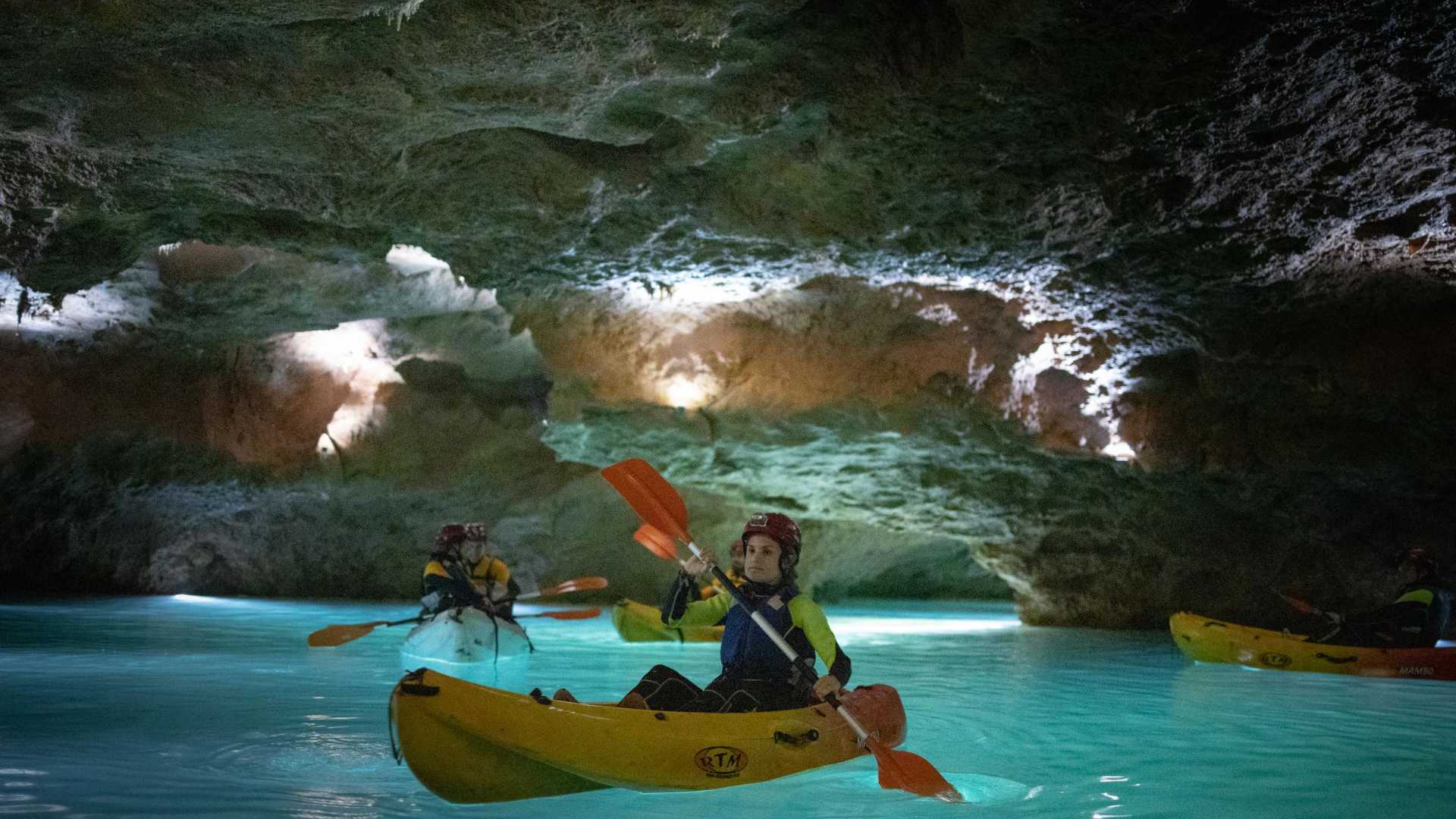 Have the adventure of a lifetime in Les Coves de Sant Josep, in La Vall d'Uixó, which has the longest navigable river in Europe. Here, you can go on a guided kayak excursion and explore this tranquil, fun river firsthand. This is a great activity to do with your special someone, family members or friends. Reserve your spot online today!

*Please confirm event dates and times have not changed.

Auditori Leopoldo Peñarroja presents the Grand China Acrobatic Circus and a magical spectacle that will leave you and your kids absolutely spellbound. Enveloping all five senses, the acrobatic extravaganza stars over 30 artists, many of whom are Olympic medallists and some of whom were in Cirque du Soleil. The show takes you into a fantastical world, telling the story of a boy who is seduced by a beautiful fairy called Fénix. She flies over the sea and then decides to jump into the water. The boy follows and starts drowning, before the fairy saves him, asking him to fly with her into the wonderful underwater world. A spectacle of imagination and acrobatics for all the family.
*Please confirm event times and dates have not changed.

Valencian artist Nacho Diago presents "El misterioso caso de Houdini y la habitación cerrada," a theatrical performance where Houdini, one of the world's most legendary magicians, tries to solve a seemingly unsolvable case with magic. Perfect for all ages, this play surprises and delights using puppets and original scenography.

Please confirm event dates and times have not changed.