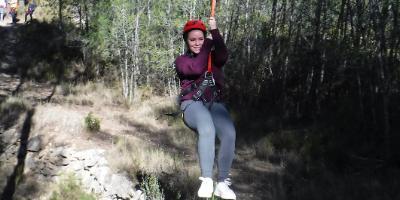 6 ADVENTURES: 4 ZIPLINES + TREE CLIMBING + SHOOTING WITH PAINTBALL MARKERS + HANGING BRIDGE + SLACK-LINE + TARZÁN
Feel like a bird sliding down our zip lines over 50m long between the trees. Climb the trees from which you will never fall, test your balance or train your aim by hitting all the targets. Jump like Tarzan and get down to reach the treetops.
The exact location is provided with the confirmation of the reservation, it is 5 minutes by car from the point marked on the web.
#Disponibilidad
Disponible todo el año