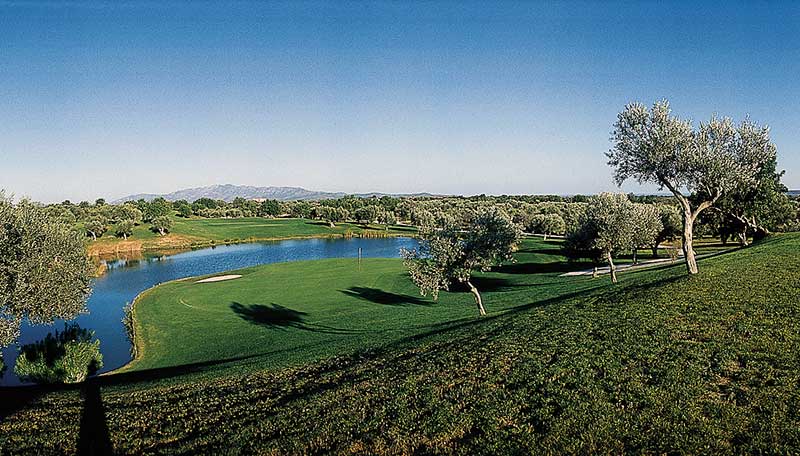 Urbanización Panorámica, s/n
12320

contact information
The great German golfer Bernhard Langer won the Augusta Masters in 1985 and 1993. At a time when he was playing some of the best golf of his career, he flew over the 80 hectares of land where he would later design the Panorámica course.
There is something of an American feel to this course, the only one in Spain designed by the German player, and it provides everything a golfer could want: challenging holes, recovery areas, variation and depth of shot choices, and a very enjoyable playing experience. T

here are 70 bunkers dotted around the 18 holes, stretching from tee to green, as well as various lakes, both broad and narrow fairways, and large, quick greens. The course is flat, affording a comfortable stance, but still presents a number of challenges, and the five par 3, five par 5 and eight par 4 holes make for a highly pleasant round of golf.

The course is designed for players of all abilities, regardless of handicap, and gives the more able golfers the chance to demonstrate their skills and post birdies early on. However, more demanding holes soon follow, such as the 5th, a 133-metre par 3 with a green surrounded by water that strikes fear into indecisive players and inspires those with the nerve to find the centre of the green. If you hit right, it's a moment to savour.
More information
Schedule
Horario de invierno: de lunes a domingo, de 08.00 a 18.00 horas. Resto del año: de lunes a domingo, de 08.00 a 20.00 horas
How to get
On the AP-7, motorway, exit 42. Take the N-238 towards Vinaroz for 800 metres towards Sant Rafael Town. Located in Urbanización Panorámica.
#CHARACTERISTICS
Course designer
Bernhard Langer