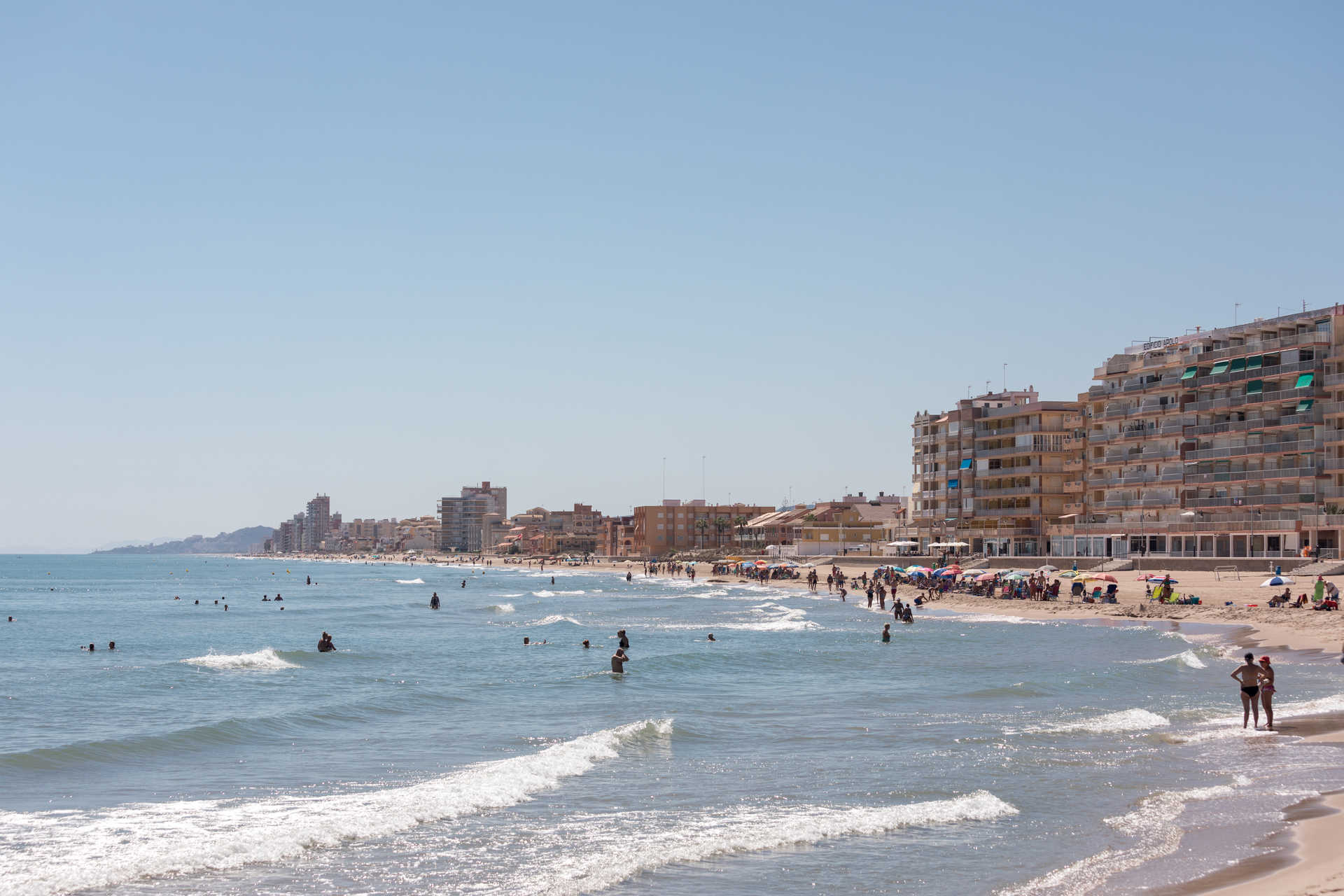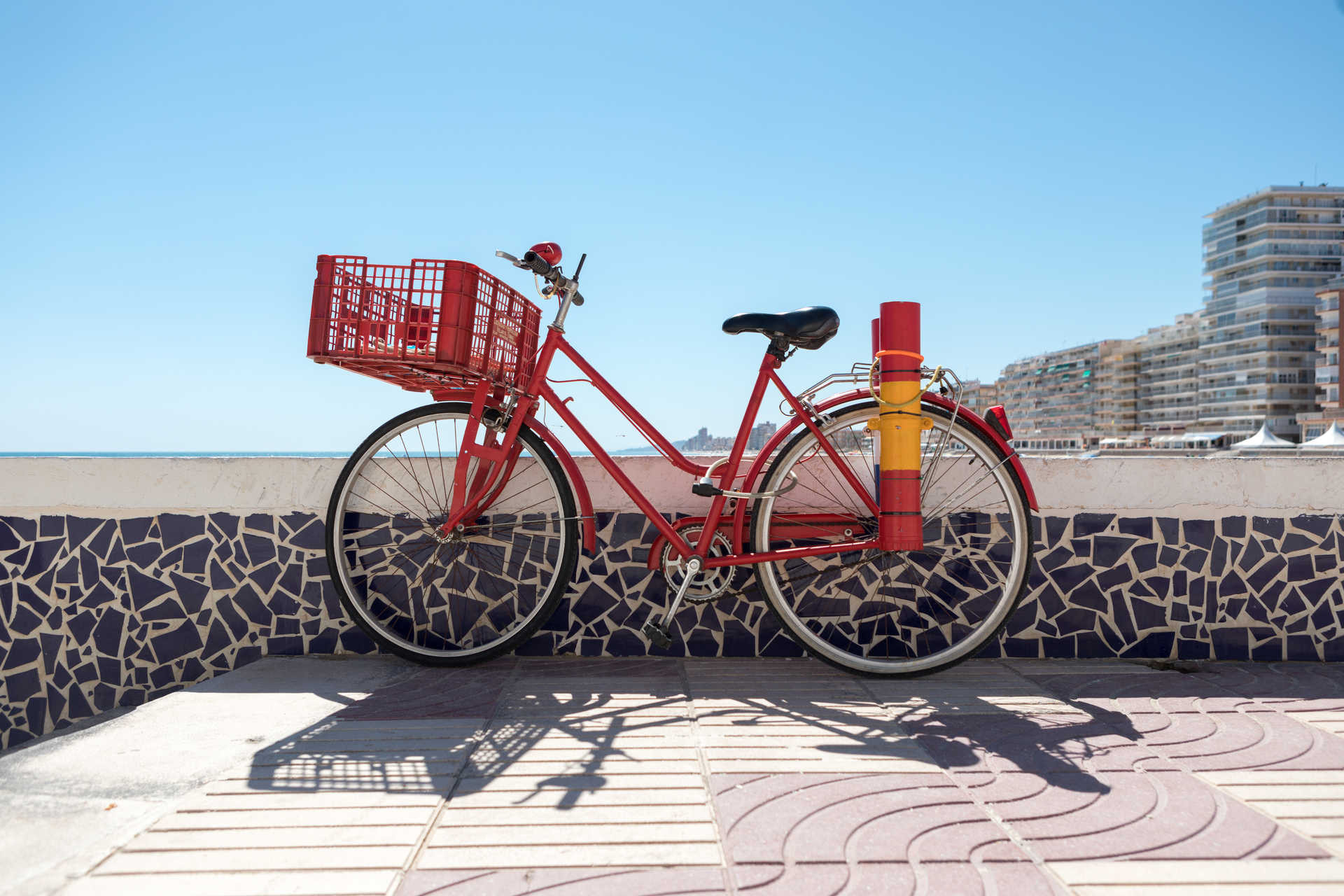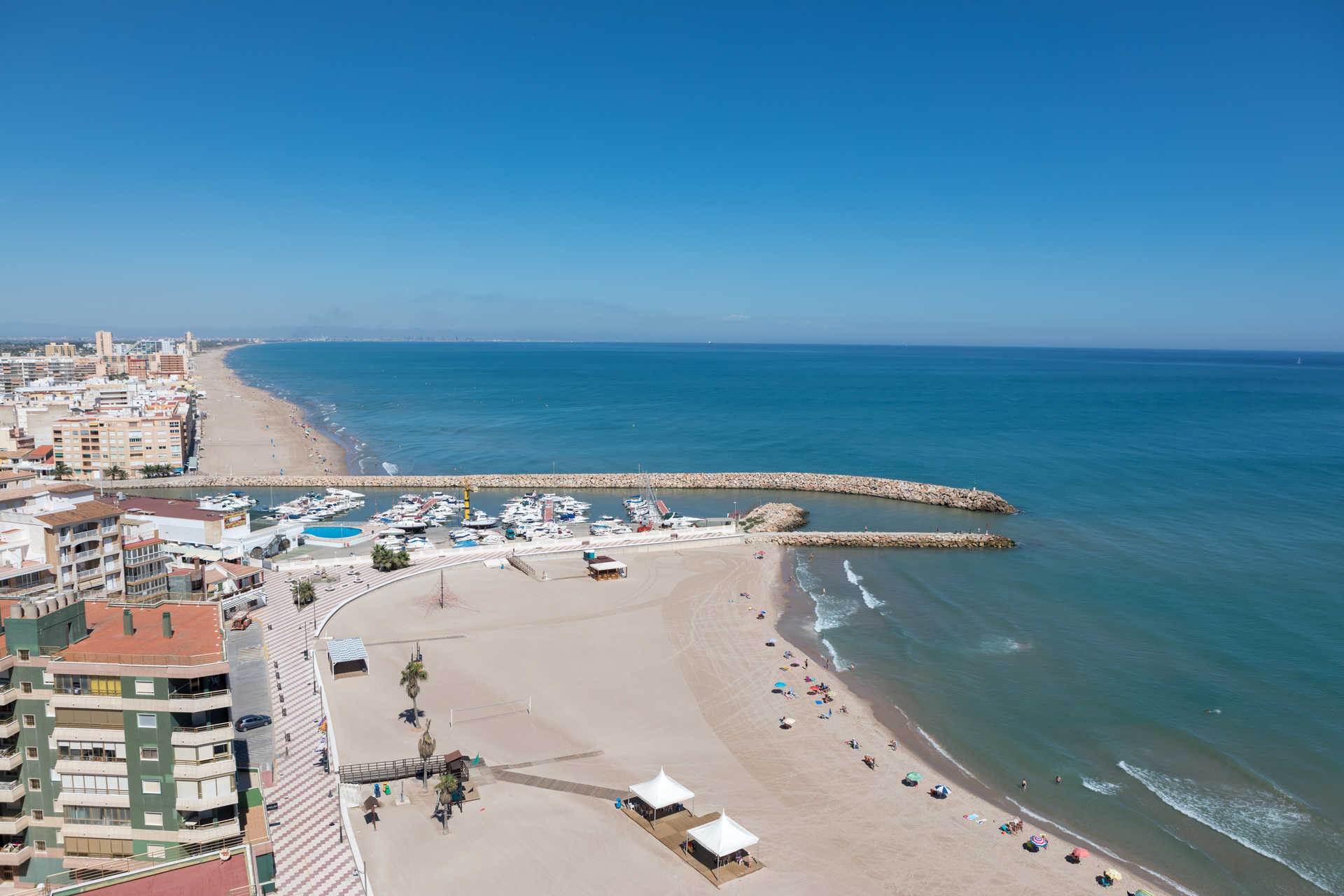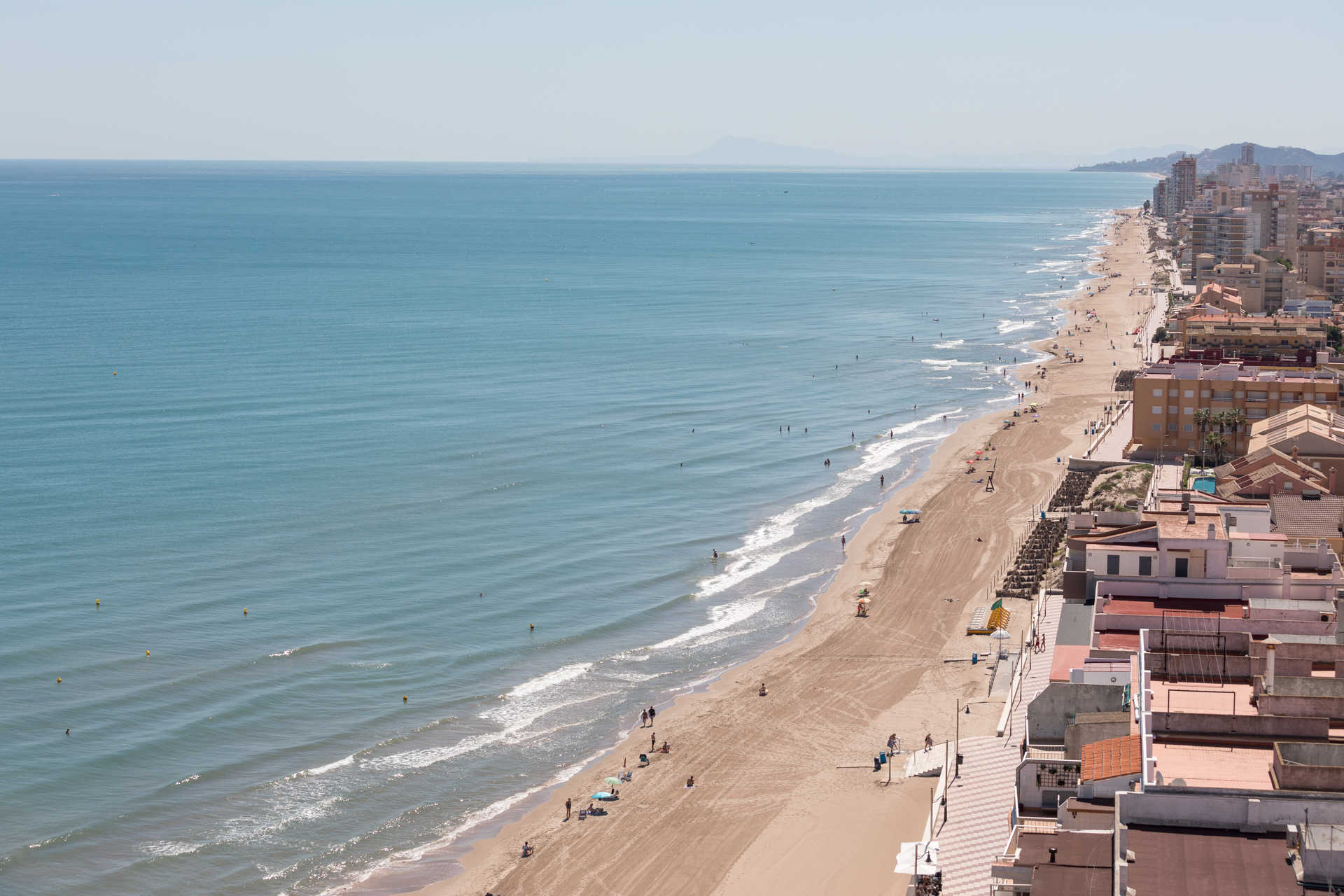 Come to El Perelló and enjoy its extensive beach, perfect for water sports such as windsurfing and flysurfing.
El Perelló is a small town in the province of Valencia that belongs to the Sueca. area. Although in winter its population does not reach 2.000 inhabitants, in summer it can increase up to 40.000. Why? One of its great attractions is its beach.
El Perelló Beach stretches for 850 meters and has an average width of 25 meters. It is a natural beach with moderate waves and shallow waters, perfect for taking a dip with the family, including the little ones. The sand is golden and the waters are of good quality, as certified by its Q seal of Tourist Quality and the Ecoplayas Flag, which recognizes environmentally friendly management.
Due to the Garbí winds that blow in the area, it is a suitable beach for windsurfers, flysurfers and other water sports. It is also ideal for kite flying, of course. Fishing, playing volleyball or taking zumba and aerobics classes in the mornings (during July and August) are some of the other activities available at El Perelló beach. Getting bored is impossible!
This beach offers a wide array of services. They have surveillance, lifeguard and first aid, bathing assistance services for people with disabilities, free public toilets, sports facilities, walkways and playgrounds for all ages to have fun.
Access is easy, the CV-500 Nazaret-Oliva road is the best option to get there. You can also take metrobus line 190 and EMT line 25. Whatever your means of transport, we'll be waiting for you there!
Quality and Environment Certificates
Q ICTE Calidad
Accessible