Among dolphins and pirates, the secrets of the cliffs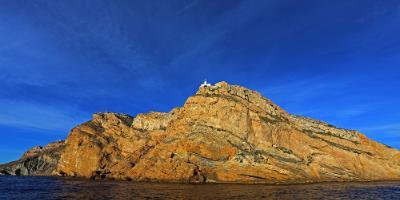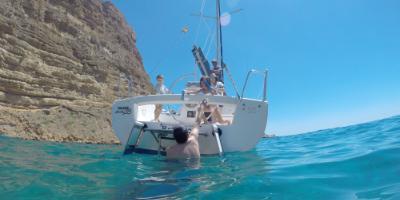 Only from the sea is it possible to truly appreciate the true wonder of the Serra Gelada Natural Reserve located between Benidorm, l'Alfàs del Pi and Altea. Oxytours offers you this unique opportunity to experience a guided sailboat tour.
Having embarked in Altea, we sail to the feet of its incredible cliffs where we will come across the Serra Gelada flora and fauna, the highest fossil dune in Europe, the presence of Bottlenose dolphins (Tursiops truncatus) in the Valencia region and know the existence of an impressive marine plant named Posidonia oceánica. Throughout this amazing sailboat route you will discover the chilling history of piracy and kidnappers on our Mediterranean coast.
We will also have the chance to get to know Altea and Benidorm marine birdlife where, depending on the time of year, it is posible to see various protected species such as Balearic and Mediterranean searwather, European storm-petrel, Audouin's gull, shag or Northern gannet.
# Other services
20.0 €
Transfers from the accommodation (per person).
30.0 €
Set menu in traditional restaurant.