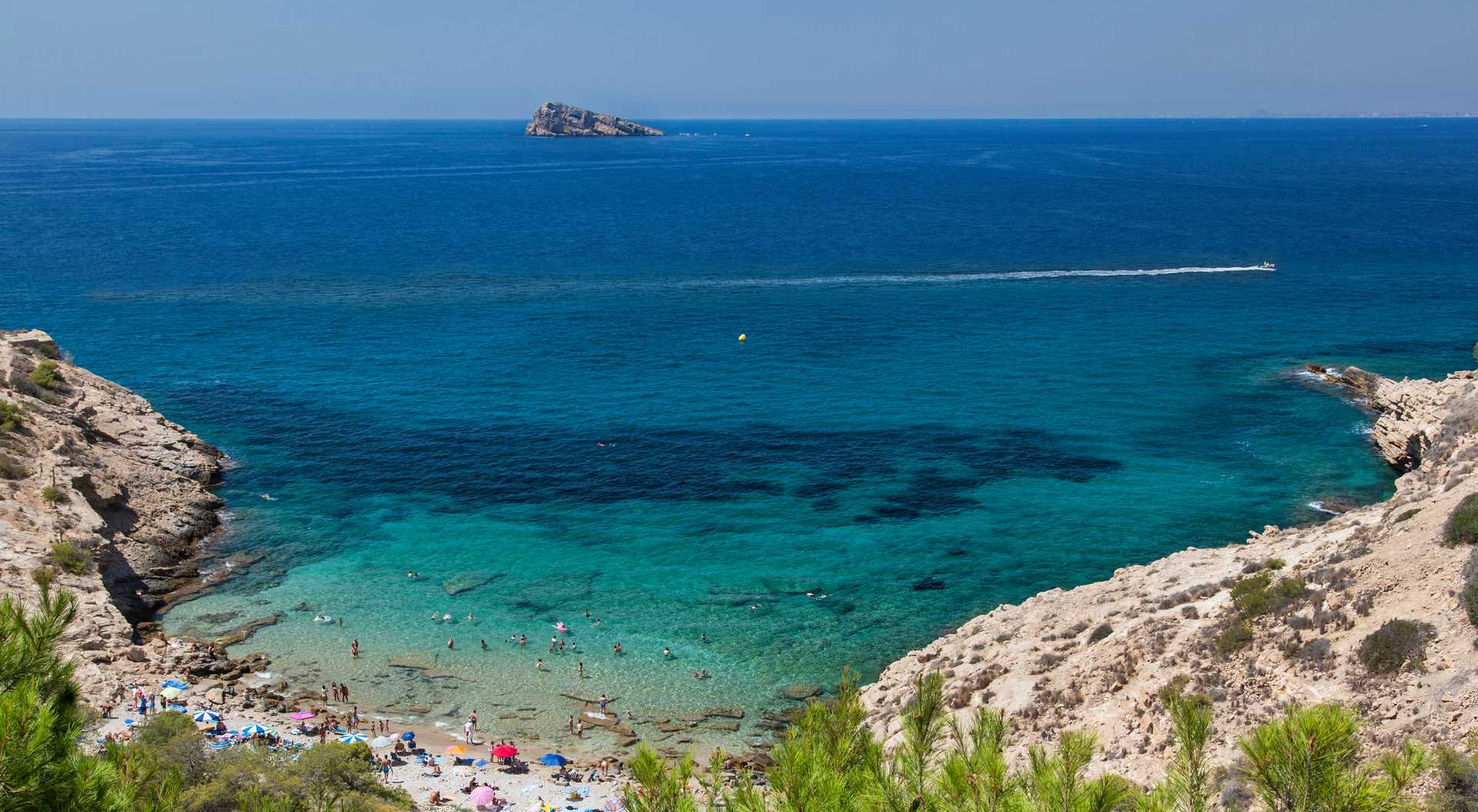 Junto a Cala del Tio Ximo y Mirador Punta de l'Escaleta
03501

contact information
Discover one of Benidorm's natural treasures: a cove with crystal clear waters where you can unwind in the midst of nature.
La Almadrava cove in Benidorm is a beauty spot sitting on the foothills of Serra Gelada natural park. The cove is nestled amid the cliffs, resulting in calm waters with hardly any waves. Can you imagine anything more relaxing? Snorkellers will pleased to hear that the Mediterranean is crystal clear at this beautiful nook, so don't forget to bring along your goggles to spend many happy hours exploring the seabed.
At La Almadrava cove you can set up your towel on the sandy areas between the rocks that form the mountainous landscape of Serra Gelada. Though it has an information centre for sea conditions and lifeguards in the summer, the cove doesn't have other services like lounger and parasol hire, and dining options. So remember to bring along everything you'll need, particularly water.
It's somewhat tricky to get to La Almadrava cove. To reach the waters, you'll need to follow a path down the side of a mountain so make sure you wear suitable shoes, have your hands free and hold on to little ones. To leave, you'll need to head to Punta de l'Escaleta viewing point. The cove is not officially a nudist beach, but the natural surroundings often inspires visitors to take their swimsuits off. You're going to love the landscapes and will head home with some unforgettable photos. Put the cove on your to-visit list for Benidorm.
More information
Other information
Zona de baño no controlada por la consejeria de medio ambiente