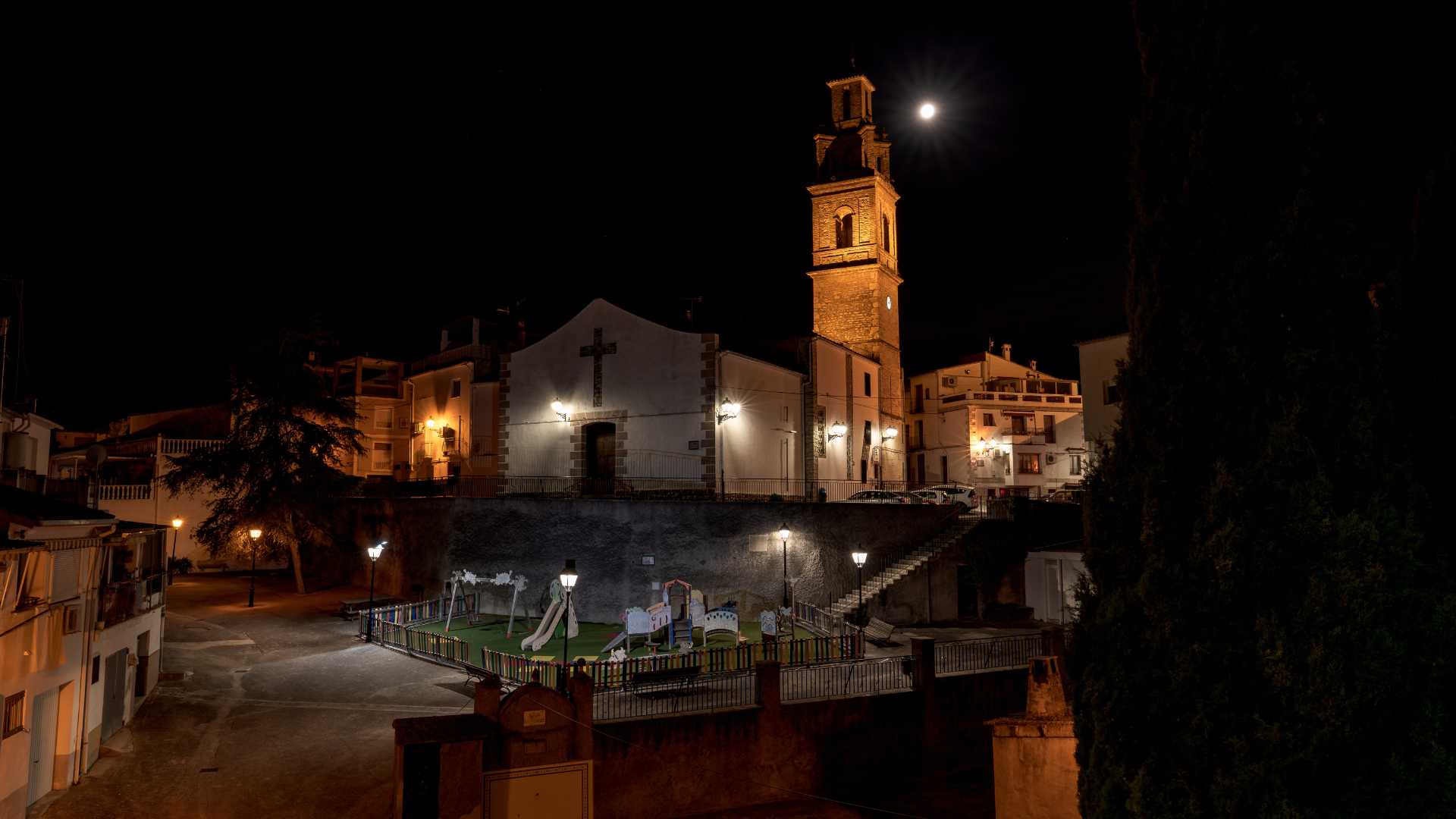 Are you on the lookout for a peaceful destination where the landscapes are sprinkled with cherry and olive trees? Make sure you put this small destination on your to-visit list.

Benimarfull is a great rural and nature tourism destination in El Comtat county in the province of Alicante where the cherry trees paint a pretty picture of pastel colours when they are in bloom. Shall we set off on an exploration in search of all the tranquillity and nature on offer here?

What to do in Benimarfull
Strolling through the cobbled streets of Benimarfull – a picturesque sight – is a relaxing way to start your explorations. Make your way to the village's main monument, Santa Ana Parish Church, which was built in the 16th century and is a combination of different architectural styles. Inside you can see altarpieces, sculptures and paintings which you will want to take your time to admire. Another place of interest is the public wash house, which is bursting with charm.

Venture outside Benimarfull and you will find lovely hiking trails, like the one that will lead you to Font d'Albacar, a recreational area complete with a pond, picnic area and plenty of shade thanks to the trees. This is a wonderful place to take a break after a walk through the local scenery that is defined by its groves of almond and cherry trees.

Next, we'd recommend walking through Barranc del Sofre or Barranco del Azufre where you can soak up the naturescape as you put one foot in front of the other. If you time your visit for the blossoming of the almond and cherry trees, you will enjoy the most spectacular views. We recommend keeping your camera handy and sharing your shots on social media. Remember to use the hashtag #MediterraneanLive.

We'd also recommend exploring two very special places from Benimarfull. The first is El Serpis Protected Landscape, a majestic nature area where the biodiversity and wealth of the scenery will leave you speechless.

And the second is Beniarrés Reservoir, which is a spectacular sight. Pull on your walking shoes, make your way to El Comtat and start your love affair with Benimarfull, a small destination with big landscapes. Don't miss it.

Find
Name
Types
Festivals
Natural Landscapes
Shopping