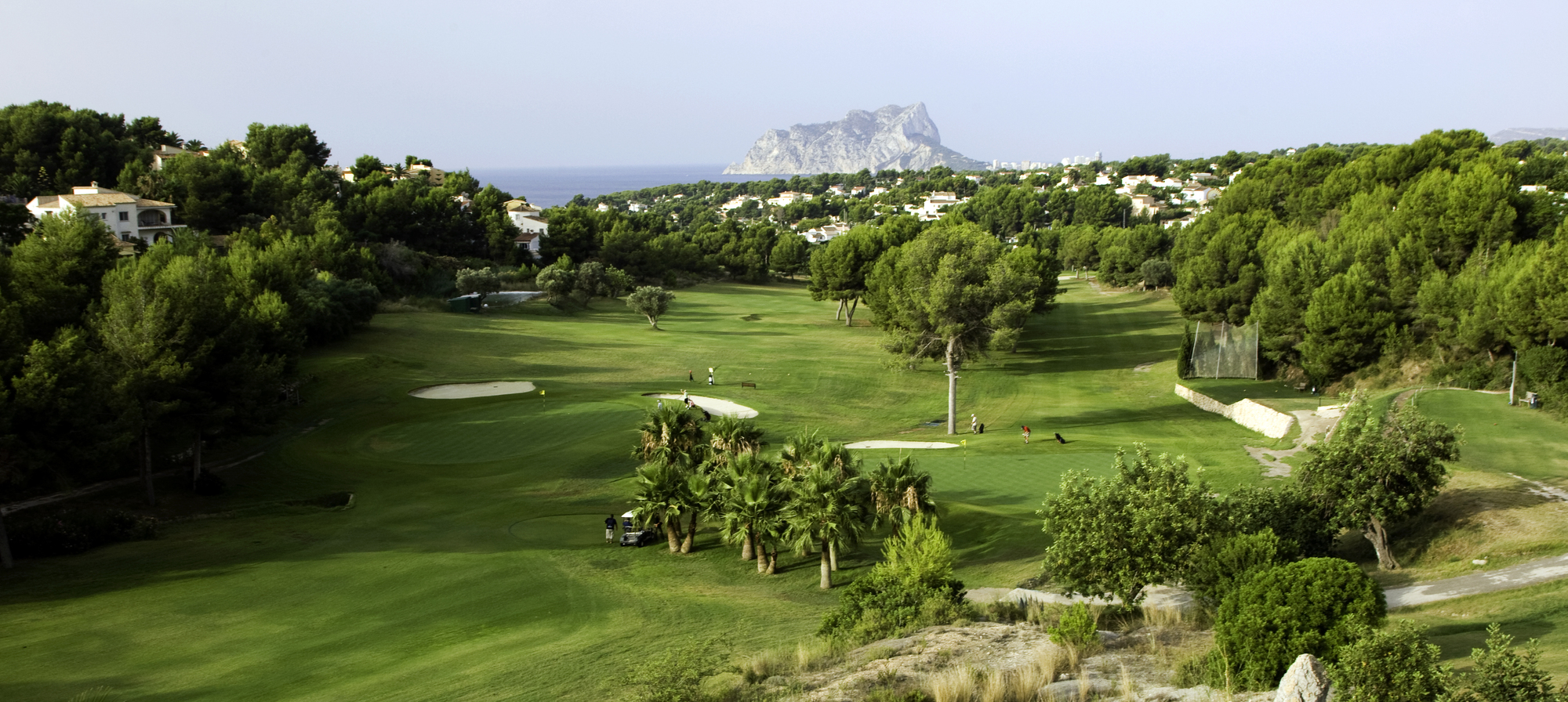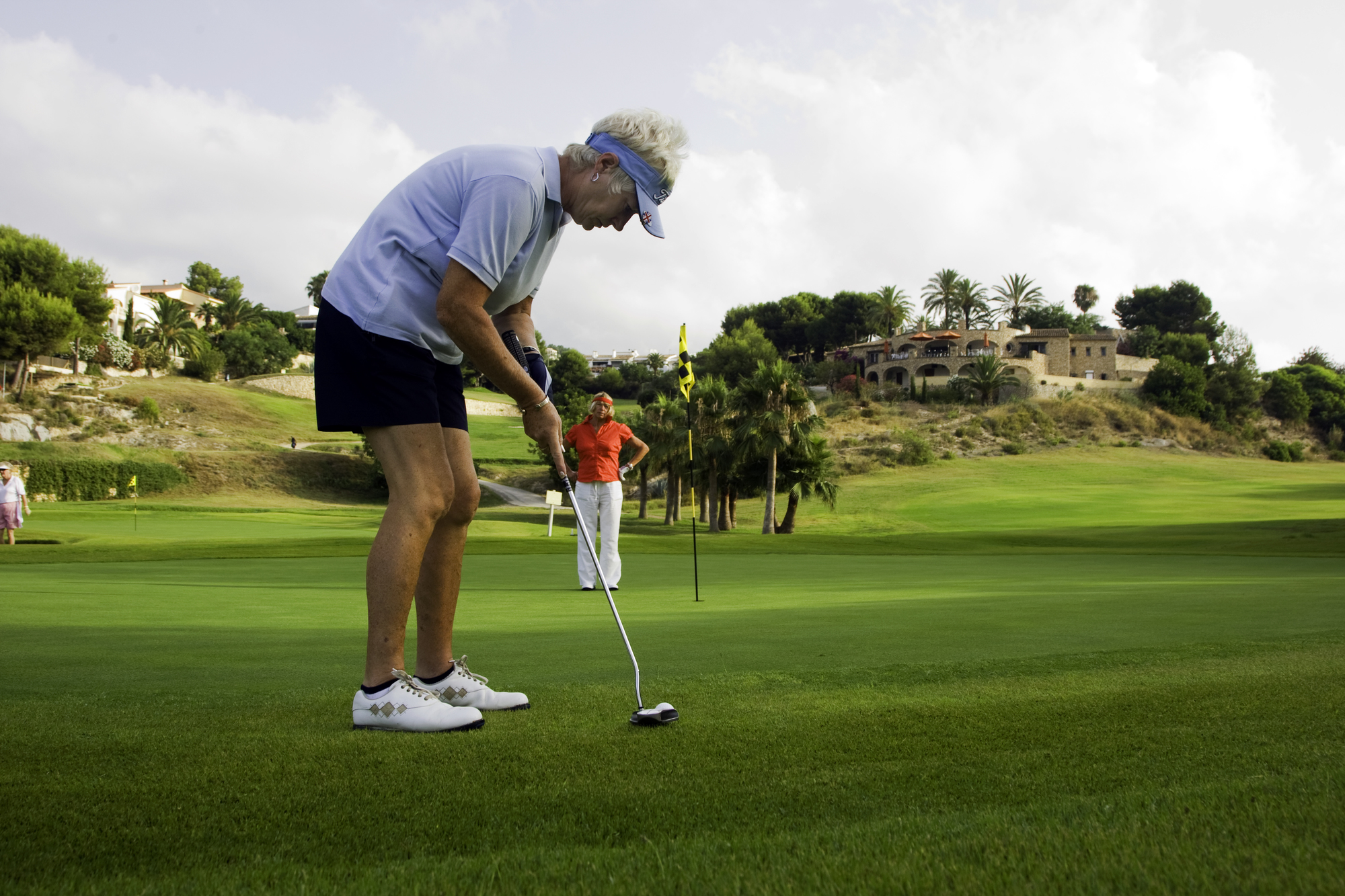 Carretera Moraira-Calpe, km 3 (Urbanización San Jaime)C/. Micheta, 5
03720

contact information
This almost flat course, with three holes on higher terrain, is comfortable and accessible for golfers of any age and level. It is the perfect place for practicing golf and enjoying a pleasant walk at the same time.
The course, which recently changed to its original design, has nine holes, six par threes and three par fours with a short distance — 2,940m2 from the yellow stakes; 3,236 m2 from the blue stakes; 2,426 m2 from the red stakes and 2,720 m2 from the blue stakes —. The duration of a 9-hole round is approximately one hour and a half and just three hours for 18-hole round. The type of grass is "Bermuda".

Most of the holes have large greens, protected by strategically placed bunkers. Several holes are surrounded by trees throughout the course, that with the constant sea breeze, it is the perfect place for playing golf in summer.

The bunkers have recently been improved and a small lake has been added to the hole number seven of the course.

The property, located in Benissa, offers some of the most breathtaking views of Valencia Region, such as the Peñón de Ifach and the brightness of the Mediterranean
More information
Schedule
Invierno, de 07.30 a 18.00 horas. Verano, de 7.30 a 20.30 horas. Abierto todo el año
How to get
Take the A-7 motorway to Benissa. From Benissa follow towards Teulada; from Teulada go towards Moraira and therefrom take the detour towards Calpe. The course is in Urb. San Jaime, at km 3 of the road between Moraira and Calpe.
#CHARACTERISTICS
Course designer
Javier Arana