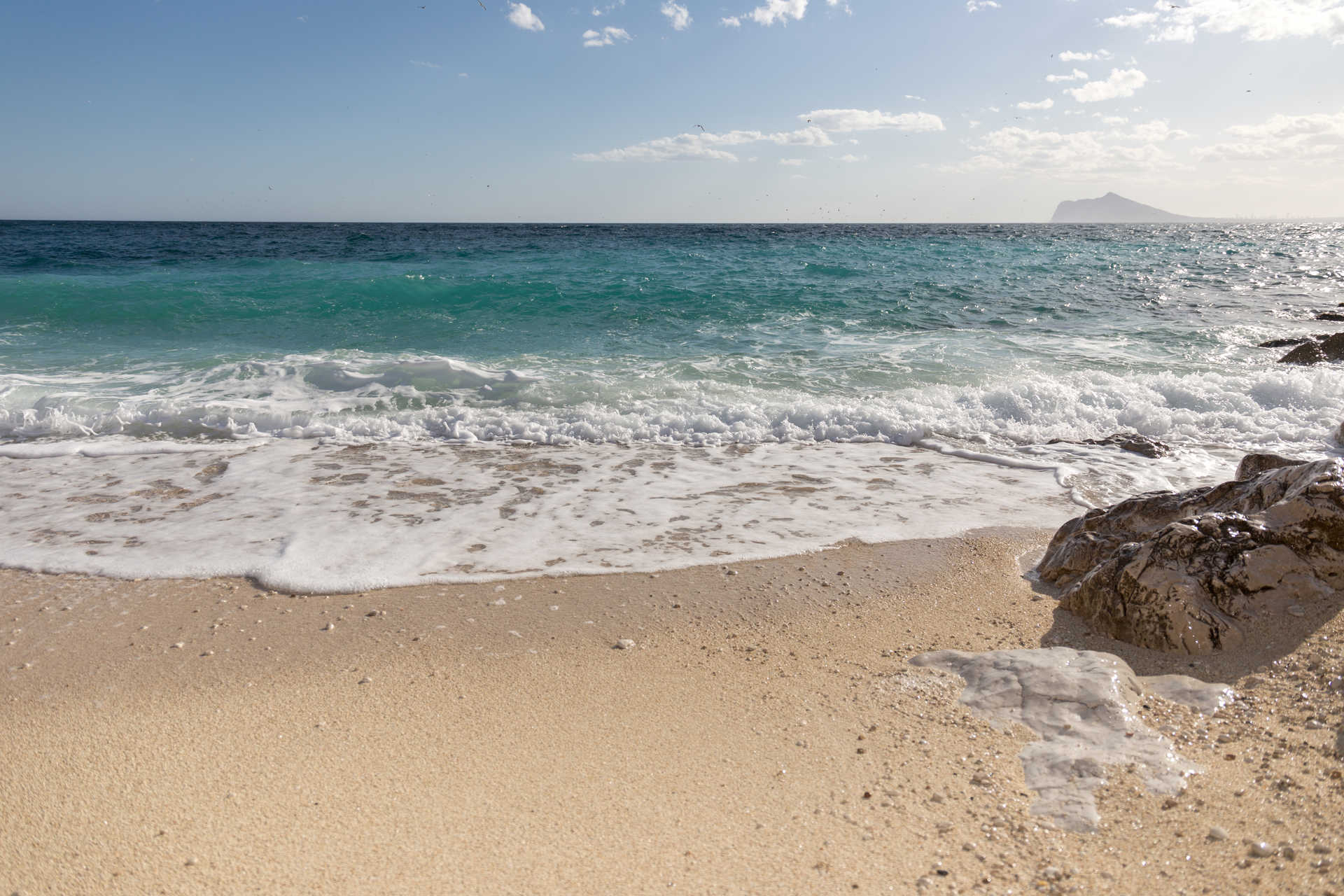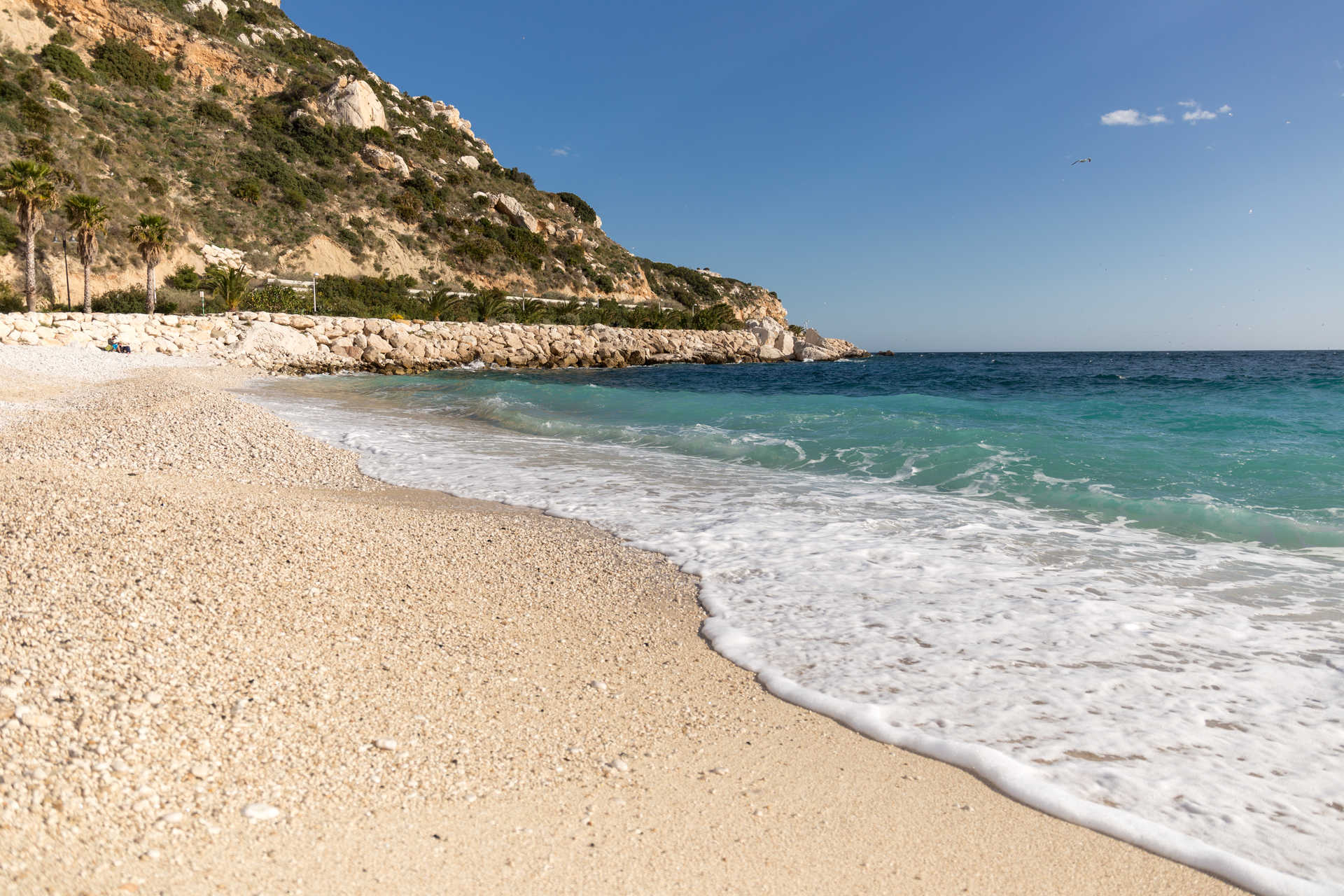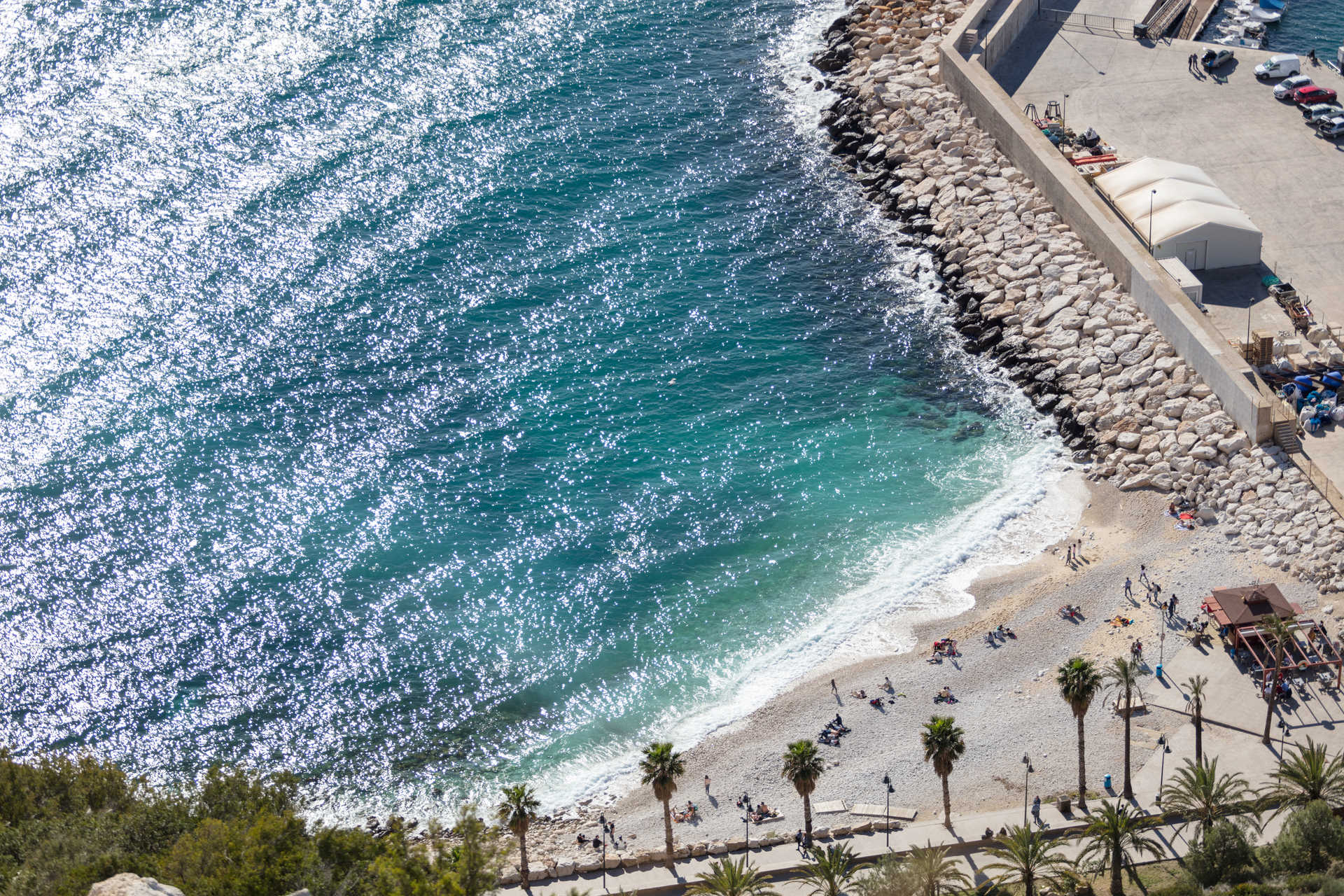 Junto al Peñón de Ifach. Acceso por puerto pesquero.
03710

contact information
Discover a small cove nestled under a giant stone rock. A slice of the Calp coastline that will stay with you forever.
You're going to love El Racó cove in Calp, and particularly its location. The cove sits next to Peñón de Ifach, which has been listed a natural park as it is home to a wide variety of plant and wildlife that you can explore on a trail. The perfect complement to your time spent at the cove.
Demarcated by Calp fishing port, this pebbly beach has calm waters that are ideal for snorkelling. There is even a diving trail, comprising a number of information panels connected to the buoys and the seabed, and telling you which sea creatures to look out for. There is also an accessibility-friendly version that people with disabilities can enjoy. So don't forget your snorkel and goggles.
Though El Racó cove flaunts a natural appearance, it has all the conveniences of an urban setting and is just a stone's throw away from Calp's bars and restaurants. Spend an unforgettable day lazing in the sun and enjoying the waters of the cove and then set off to explore Baños de la Reina archaeological site and the other beaches and coves lining the Calp coast. El Racó has toilets, a flag providing information about sea conditions, police, lifeguards, walkways, boat surveillance and beacons. Enjoy fishing, diving and snorkelling in the wonderful waters of the Mediterranean at this beautiful spot.
More information
Other information
Zona de baño no controlada por la consejeria de medio ambiente
Quality and Environment Certificates