Sitting in the midst of the Sierra de Crevillent mountainscape, Crevillent is a pretty town with plenty of history to explore, nature to roam and festivals to experience.
Located in the province of Alicante, Crevillent has plenty of things to see and do. The historic centre lies on the ancient lines of the Islamic settlement offering a maze of narrow and zigzagging streets for you to wander around. As you make your way to the Stations of the Cross you will come across quaint cave-like dwellings, the bell tower of Plaza Vieja church and Nuestra Señora de Belén church. Now we've explored the old town, shall we take a look at what else you can see and do in Crevillent?

What to do in Crevillent
However you enjoy spending your free time, Crevillent has got something for you. History buffs will be pleased to hear there are a number of museums to take a look around. Start at Museo Mariano Benlliure (a museum dedicated to the great sculptor), before making your way to Museo Arqueológico (the archaeological museum) and Museo de las Fiestas (museum of the town's festivals). And make sure you don't miss the archaeological remains at Penya Negra, an important site dating all the way back to the Iberian period.

If you appreciate fine artisanship, delve into the world of Crevillent's rugs which are famed in the local textile industry. And if you enjoy savouring the finer things in life, make sure you try a coca (a pastry similar to a pizza) topped with anchovies, sardines or vegetables.

Crevillent also has a lot to offer lovers of the great outdoors. Take a stroll around Els Pontets in search of that perfect shot or roam the Sierra de Crevillent mountainscape where you will be immersed in beautiful scenery and treated to spectacular views. El Hondo is another area of natural beauty defined by its many plant and wildlife species.

Last but by no means least, Crevillent hosts a number of festivals and festivities around the year which are the perfect excuse to get to know the town when it is at its most vibrant. We recommend Moros y Cristianos, Fiestas de San Antonio and Santísima Trinidad. So what are you waiting for? Make Crevillent the destination for your next getaway.

How to get here:
The A-7 motorway and the Nacional 340 and 325 go directly to the population. 3 kilometres from the urban centre Crevillente has a railway station on the line that runs Alicante - Murcia, with daily services. Located just 15 kilometres from Altet airport, to which must be added its proximity to the city of Alicante, allowing easy access to port services and infrastructure. One of Crevillent 's strategic elements is its geo-territorial location, which awards it an especially privileged variety of different connections.
Oficinas de turismo:
Find
Name
Types
Hotels
Rural accommodations
Campsites
Active tourism companies
Events
Experiences
Festivals
Monuments
Museums
Shopping
Tourist offices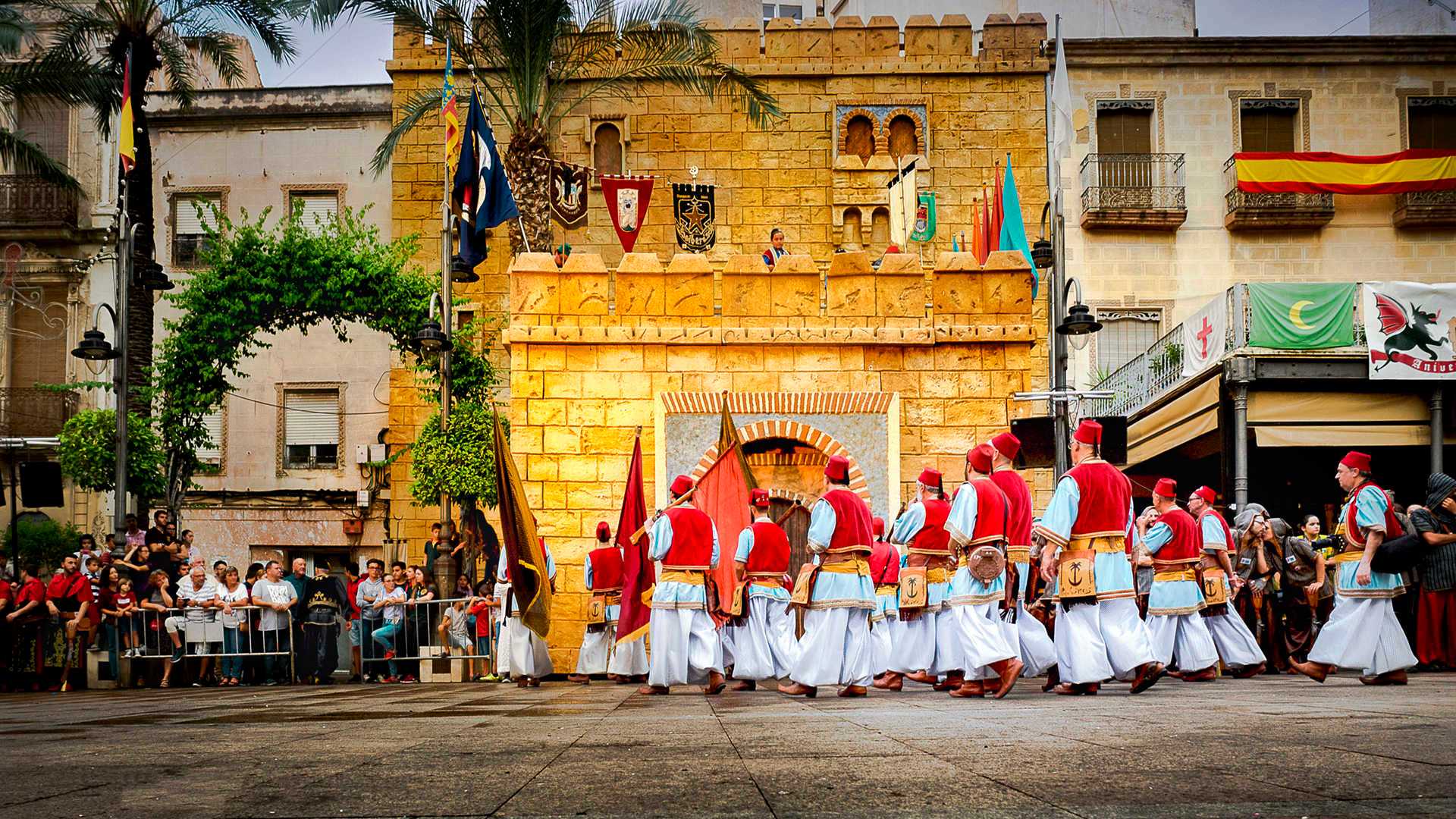 Held in honour of Saint Francis of Assisi, Fiestas de Moros y Cristianos de Crevillent commemorates battles that took place in the town every September and October. The festivities commence with the Entraeta procession (also known as the Cabo procession), which is followed by the humorous procession in which each of the local comparsas (associations) choose a topic and create costumes, choreography and staging around it. There is also a children's procession.
Next, the comparsas take centre stage with Bandos and various other parades and processions. Throughout the celebration, the streets of Crevillent are filled with spine-tingling music and an incredible atmosphere. Don't miss it.
*Please confirm event times and dates have not changed.

Marearock Festival 2022 is coming to Crevillent on the 11 June with an incredible event dedicated to rock, ska and punk.
If this is your kind of music, you're going to love the line-up. Acts of great renown will take to the stage, namely Boikot, Desakato, Segismundo Toxicómano, Nativa, Disidencia, Ebri Knight, Josetxu Pipaerrak and Brutus' Daughters. And better still, you can combine the music you love with the opportunity to explore Crevillent. Get your tickets now and we'll see you there.
*Please confirm event times and dates have not changed.
Be inspired

The animal world is very much alive in the Region of Valencia. Come and watch beautiful creatures go about their daily business in the spectacular lakescapes of El Hondo natural park.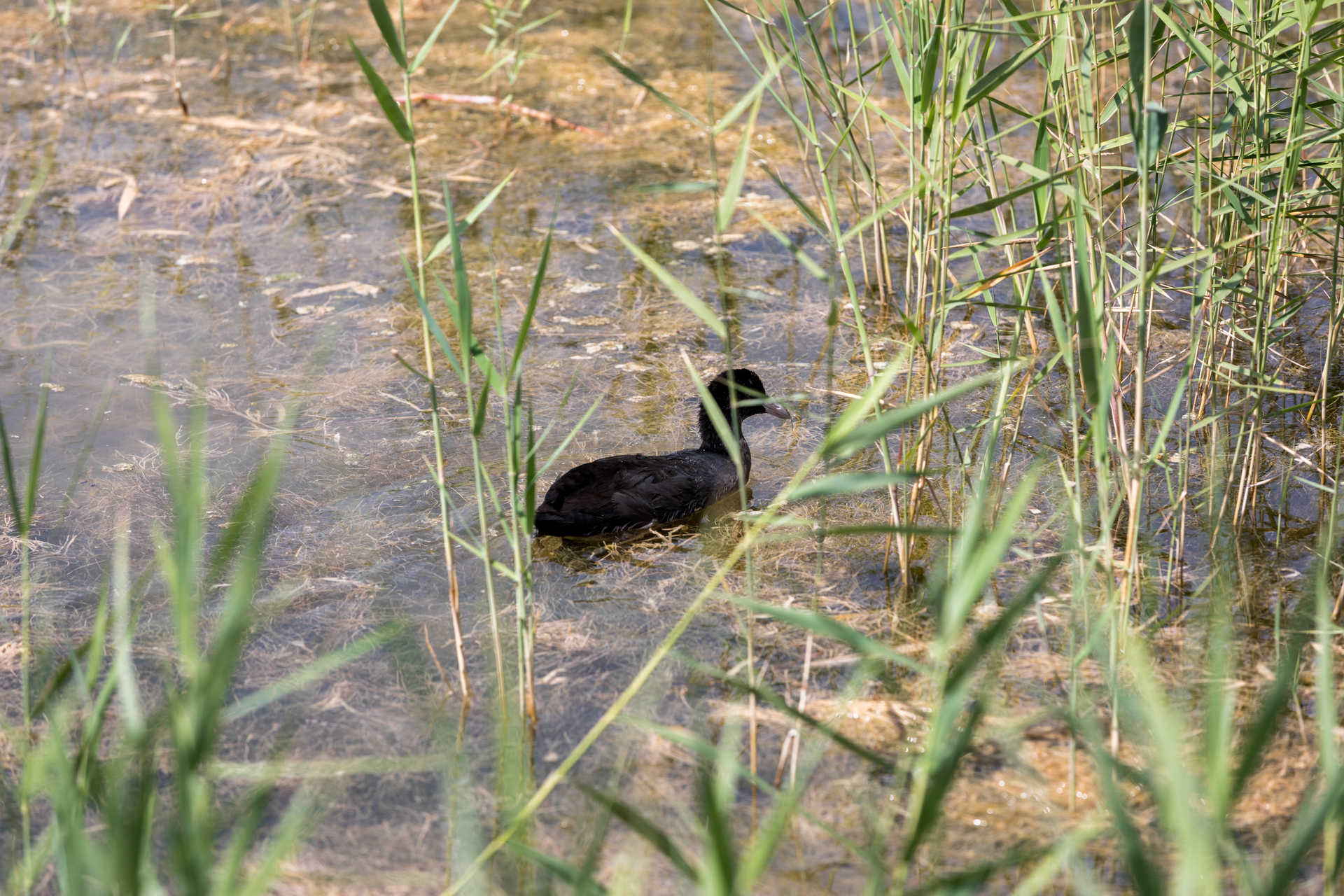 Bird watching is an activity that focuses on the recognition of birds and their classification according to species, plumage, flight patterns, and song among other parameters. It is an enjoyable activity for some, as well as relaxing and entertaining for others.