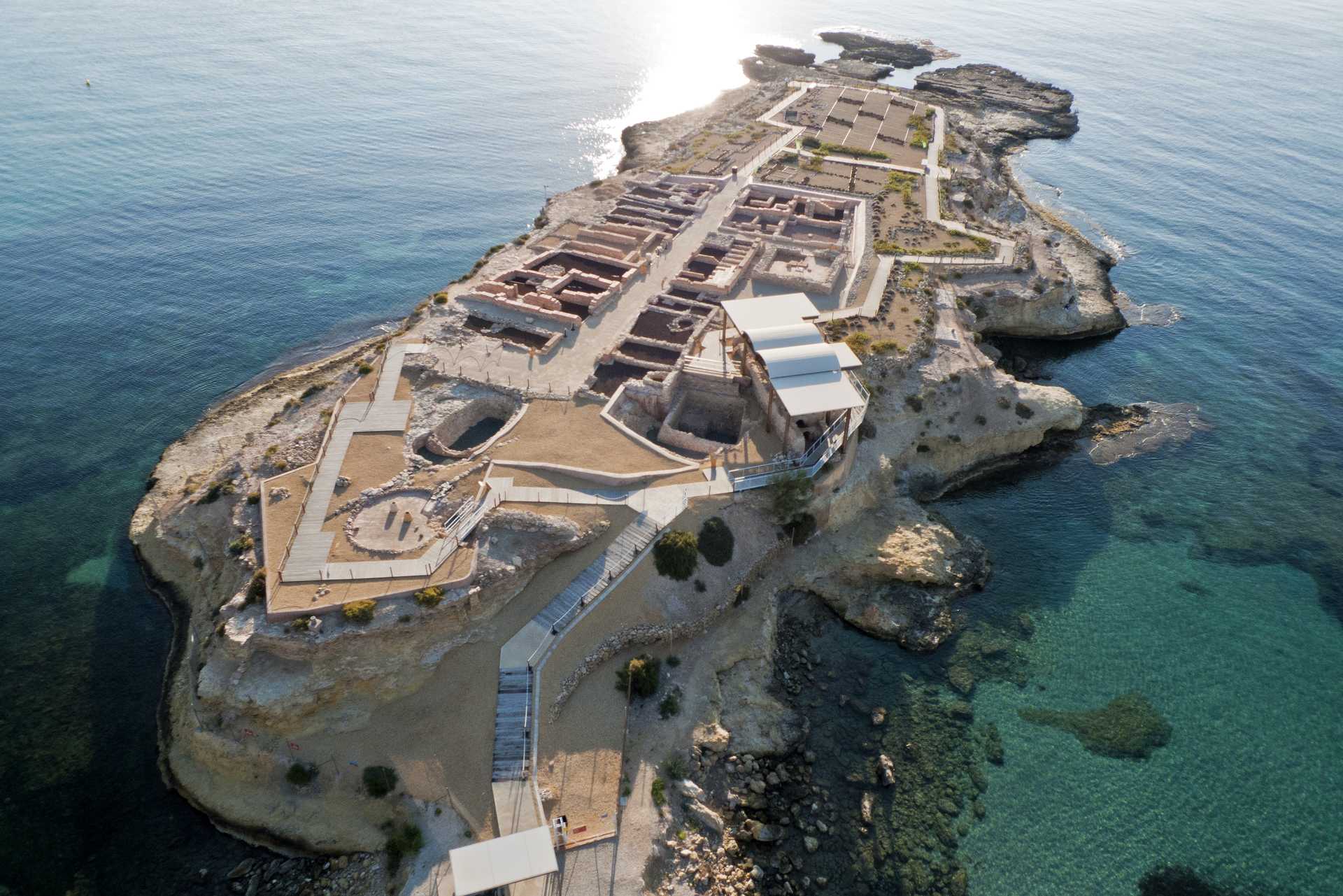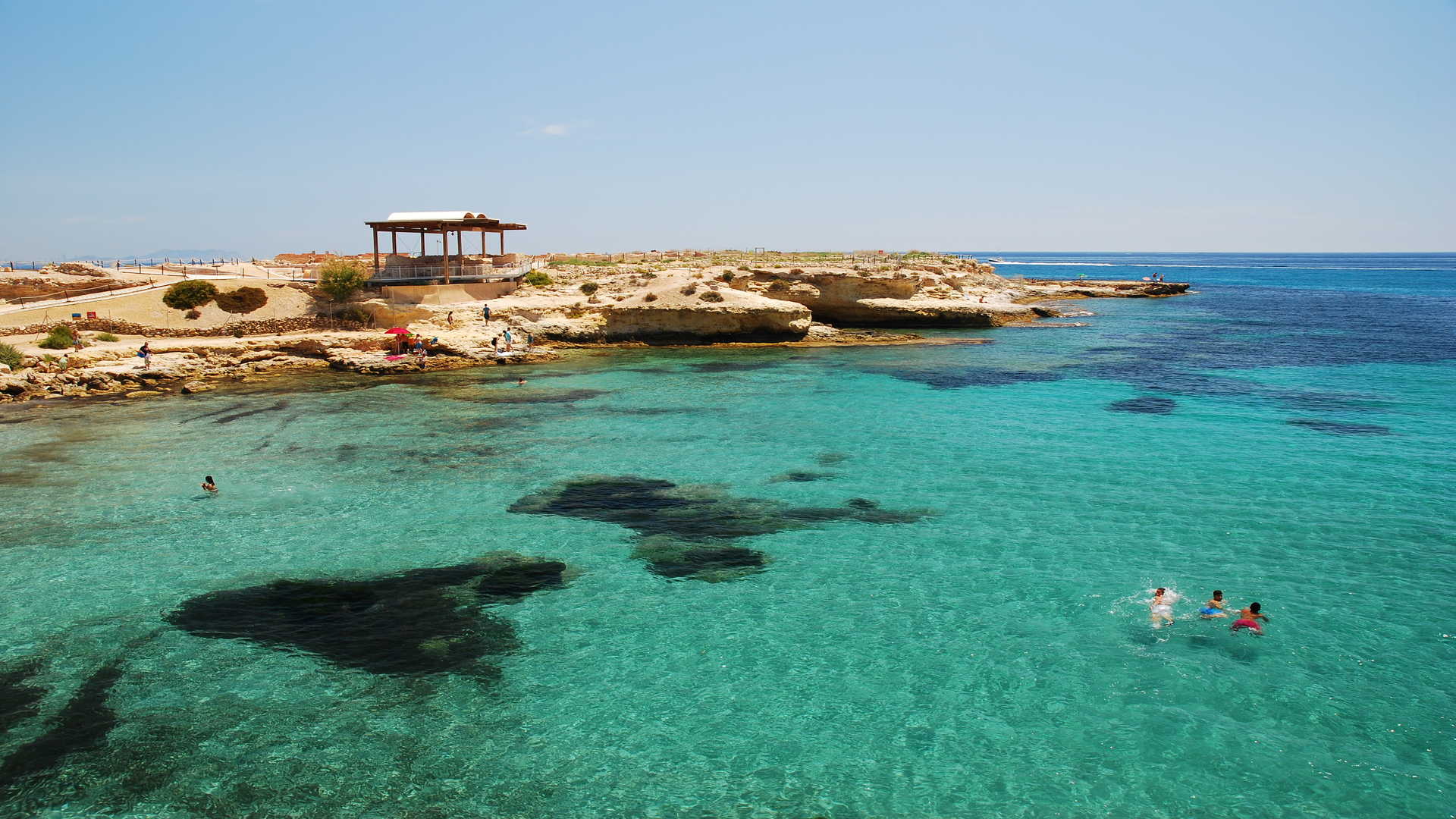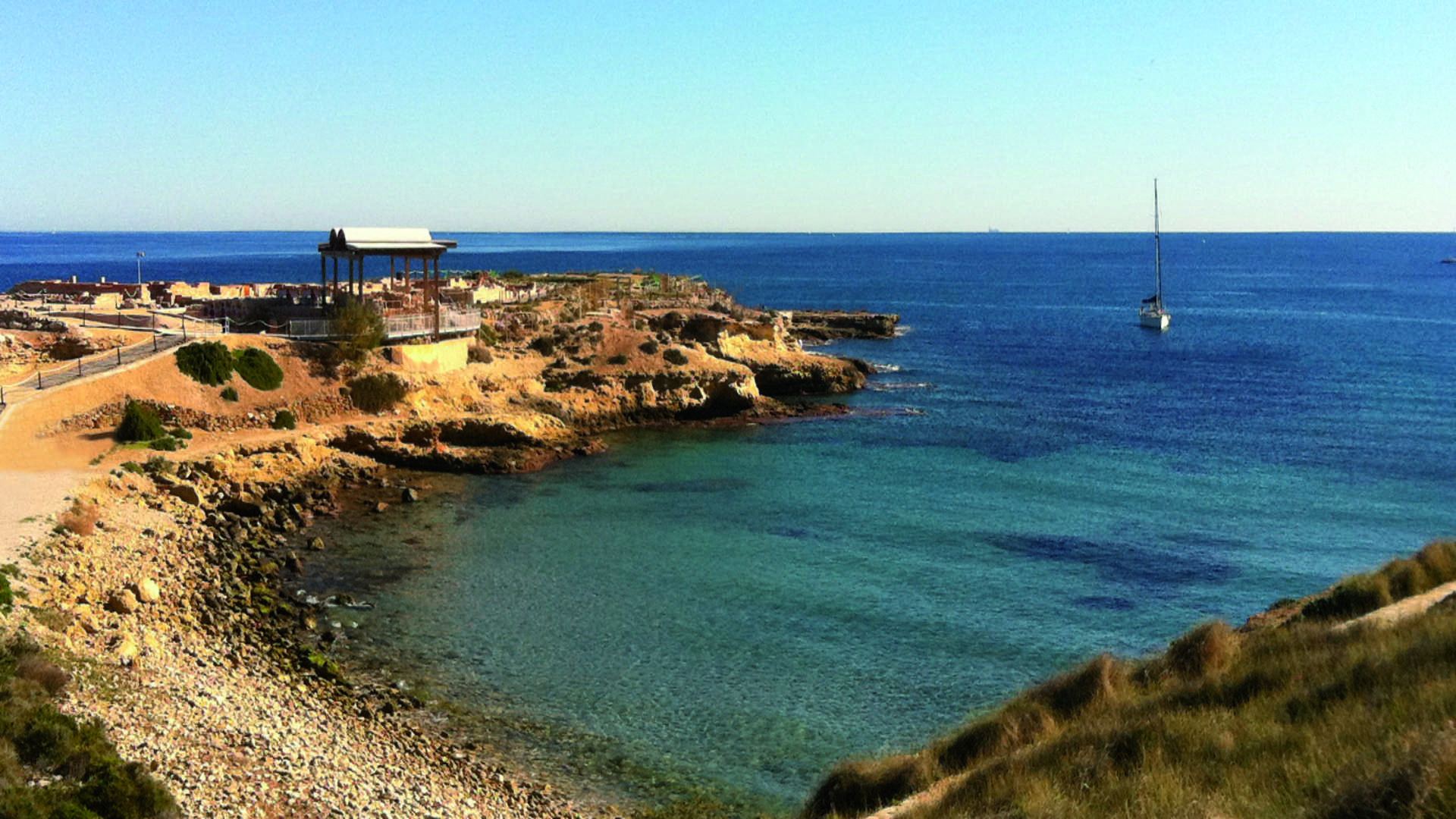 03560

contact information
La Illeta dels Banyets archaeological site in El Campello is surrounded by a swimming spot that is popular among snorkellers and divers. Fancy it?
La Illeta dels Banyets is a swimming spot that surrounds the archaeological site of the same name. The remains are located on an old peninsula that broke away from the mainland after an earthquake and that was connected once again to form a natural breakwater in 1943. Remains from prehistoric times, the Bronze Age and the Medieval period have all been found at the site and excavations are ongoing.
The swimming area at La Illeta dels Banyets comprises a rocky platform and a pebbly cove that connects the archaeological site with the mainland. It's the perfect spot to do some snorkelling and diving.
Nearby, you'll find lots of services. There are hotels, carparks, restaurants and chiringuitos (beach bars) as well as tram and bus stops. To reach the area on public transport, you can get off at the El Campello-Poble Espanyol tram stop or take the C-2 or C-53 buses.
If you're planning on spending some time at La Illeta dels Banyets, make sure you pass by Bassa de la Reina. Once a Roman fish farm, the area now sparkles with crystalline waters that you won't be able to resist dipping into. There is a snorkelling trail here so that you can explore the Mediterranean with your head underwater and see all the sea life.
El Campello has no less than 23km of coastline dotted with beaches and coves that are calling out to be explored. L'Almadrava beach, El Morro Blanc cove and Muchavista beach are just a few of many examples. So come and spend a couple of days at El Campello to discover the magic of the coastline and enjoy the beautiful weather.
More information
Other information
Zona de baño no controlada por la consejeria de medio ambiente