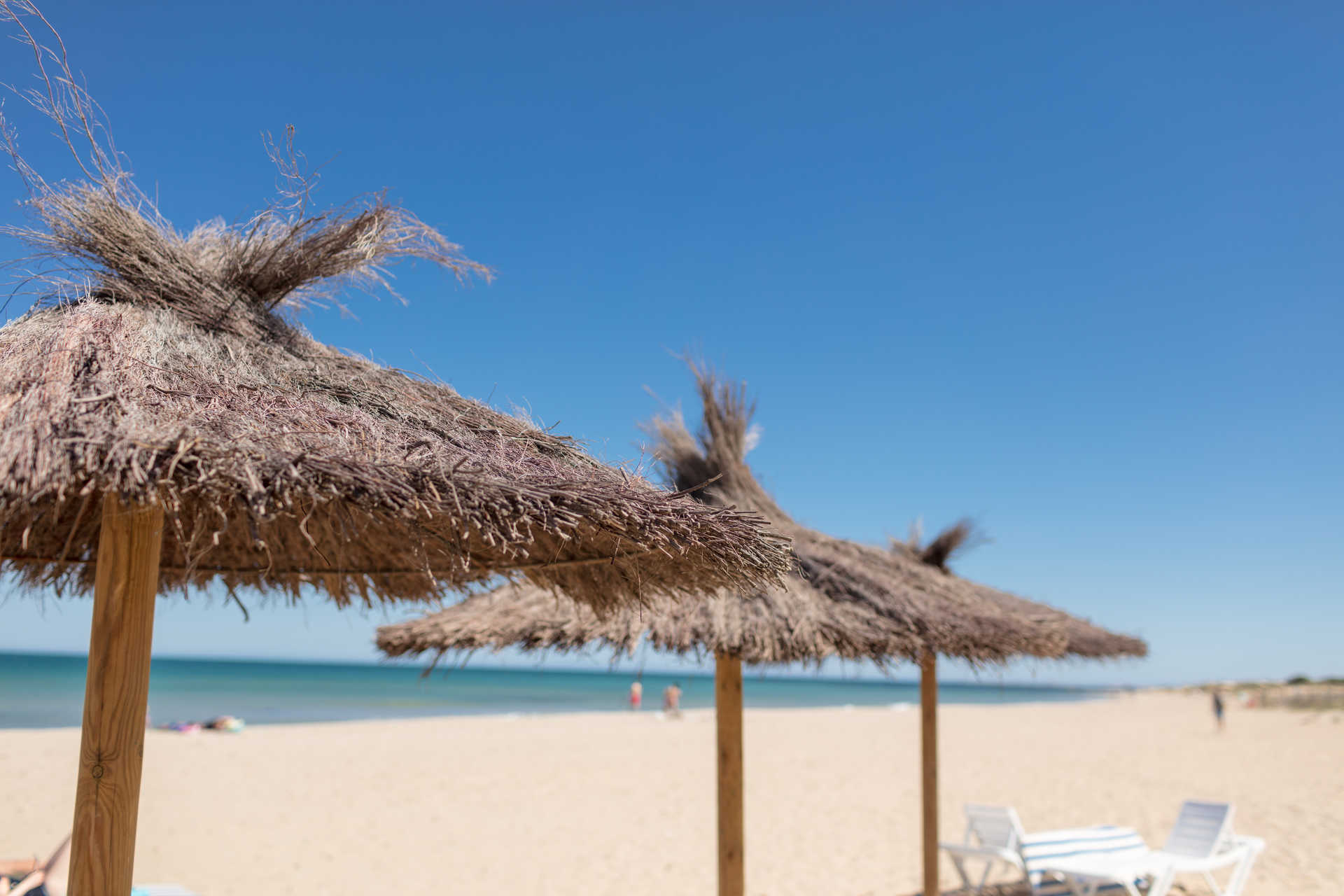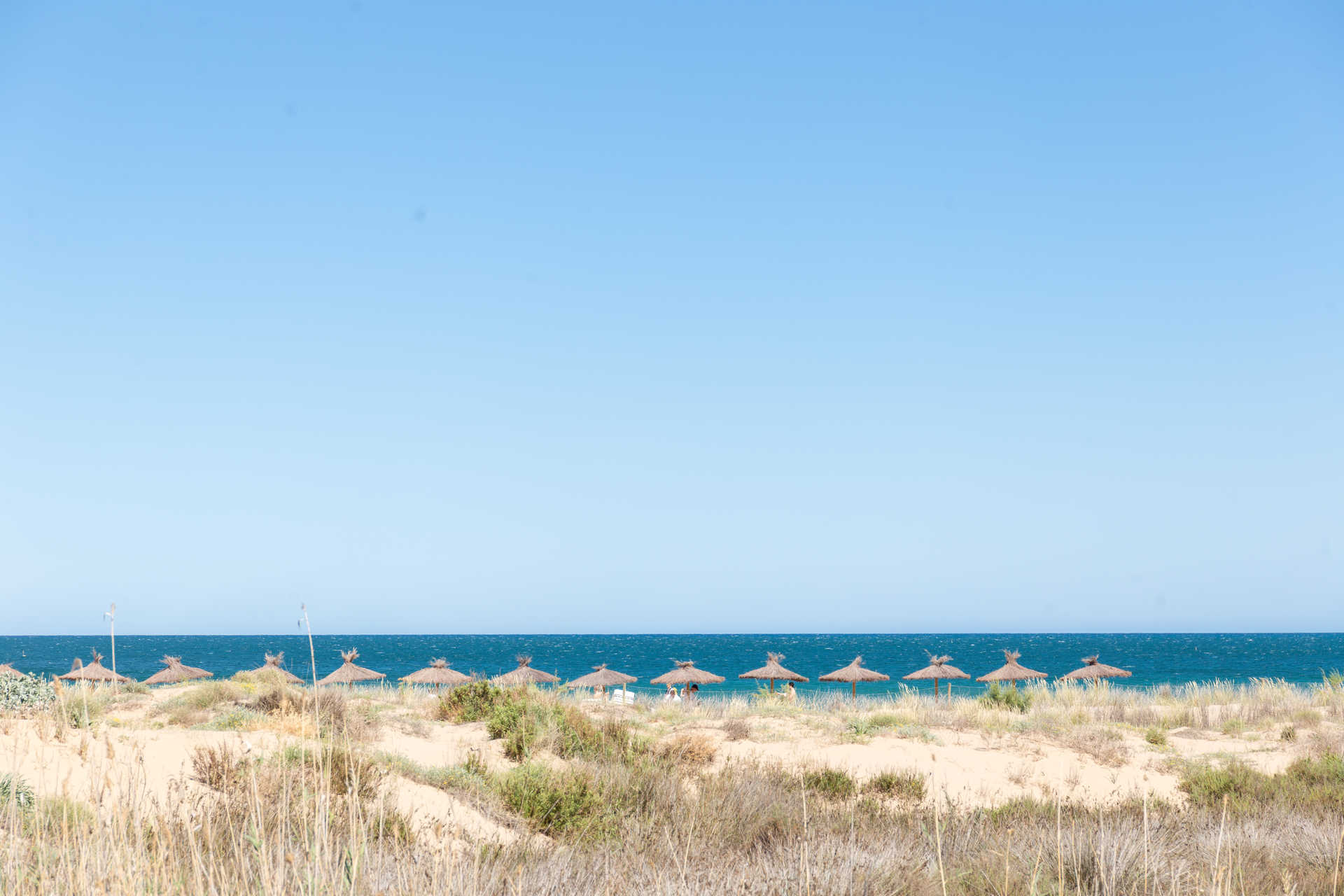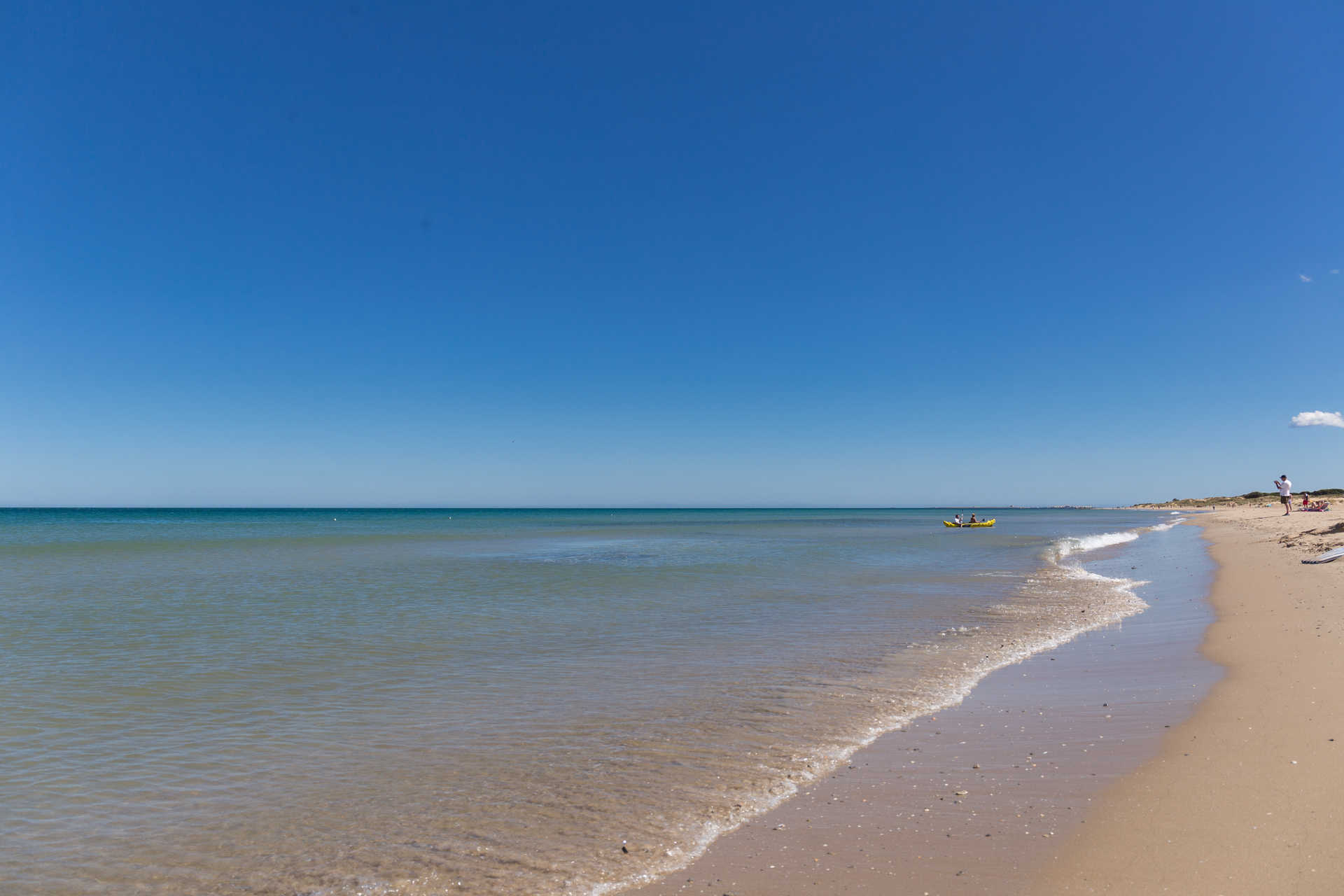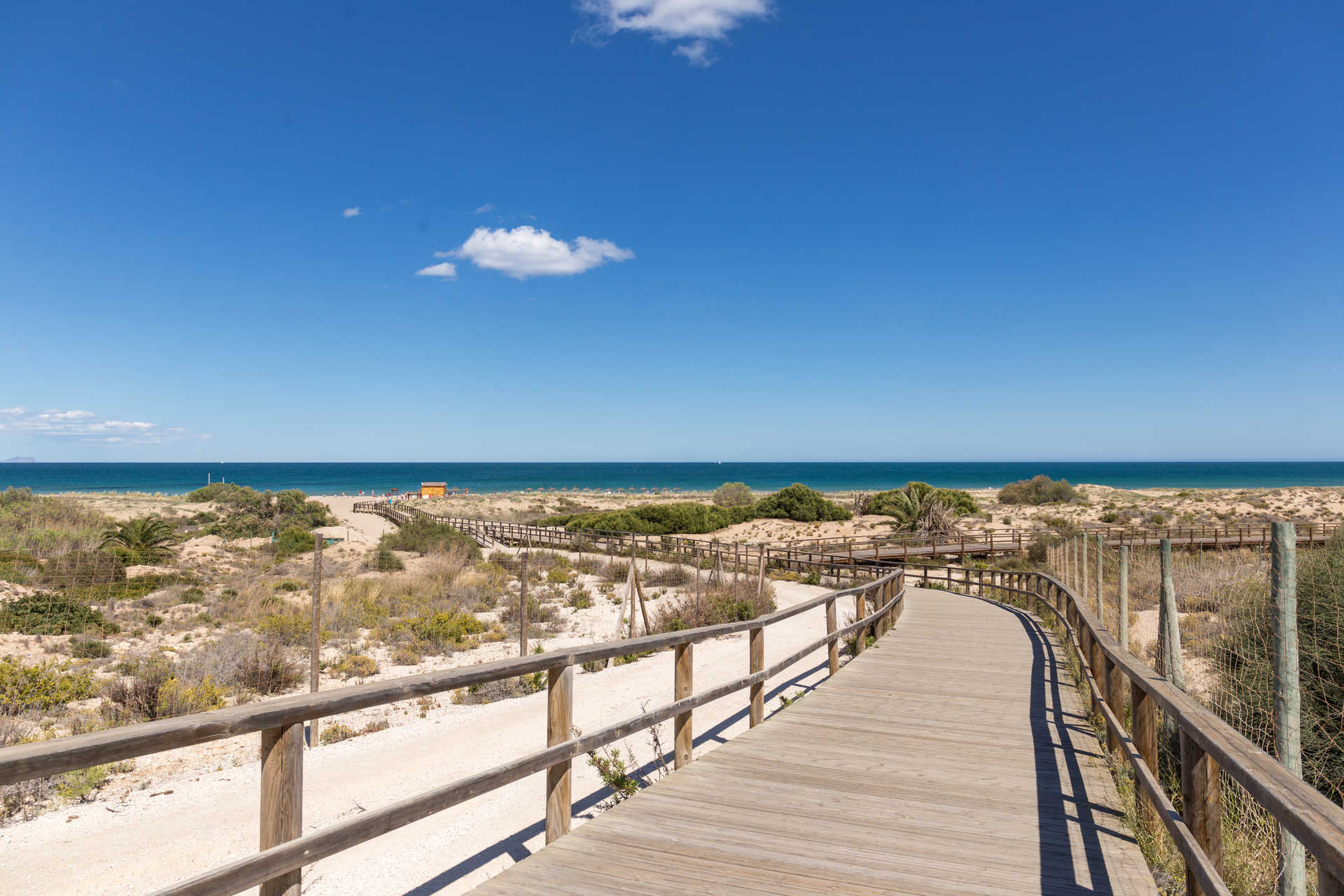 03206

contact information
Discover this pretty beach with a natural feel and all the services you could possibly need in Elche.
El Carabassí beach in Elche is just one example of the many things you can do in a town that has no fewer than three UNESCO listings. Beyond exploring El Palmeral, learning about Misteri d'Elx and visiting Museo Escolar de Pusol, you will discover that Elche is home to a beautiful stretch of the coastline. El Carabassí, which sits next to the mountains of the same name, boasts soft golden sands and fossil dunes. Flanked by pine woods and close to wetlands, the beach has a wild feel that will envelop you in the beauty of mother nature.
Make sure you pack your snorkel and goggles before you head to El Carabassí beach in Elche. The waters here are teeming with sea life that you'll want to explore.
El Carabassí is a nudist beach with all the services you could possibly want or need, including toilets, lifeguards, showers, showers for washing the sand off your feet, loungers and even a chiringuito (beach bar). There is a large carpark just steps away and walkways taking you across the dunes.
Almost 1km long and 80m wide, El Carabassí is the ideal place to do water sports like windsurfing and kitesurfing. Its clear waters and services make it a great choice for a family day out the beach. Put it on your to-visit list for this summer and starting planning a getaway to Elche. Great memories await.
Quality and Environment Certificates