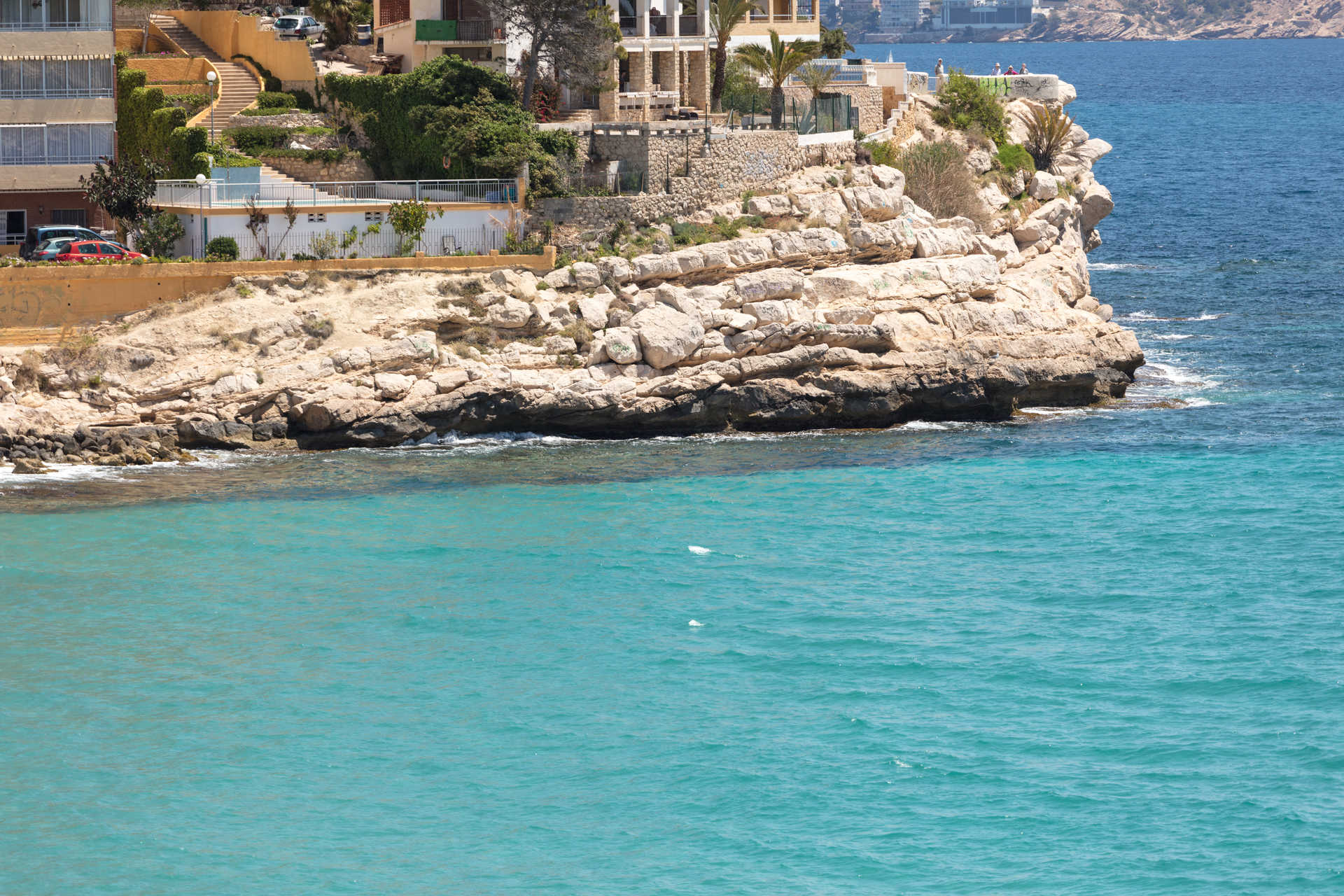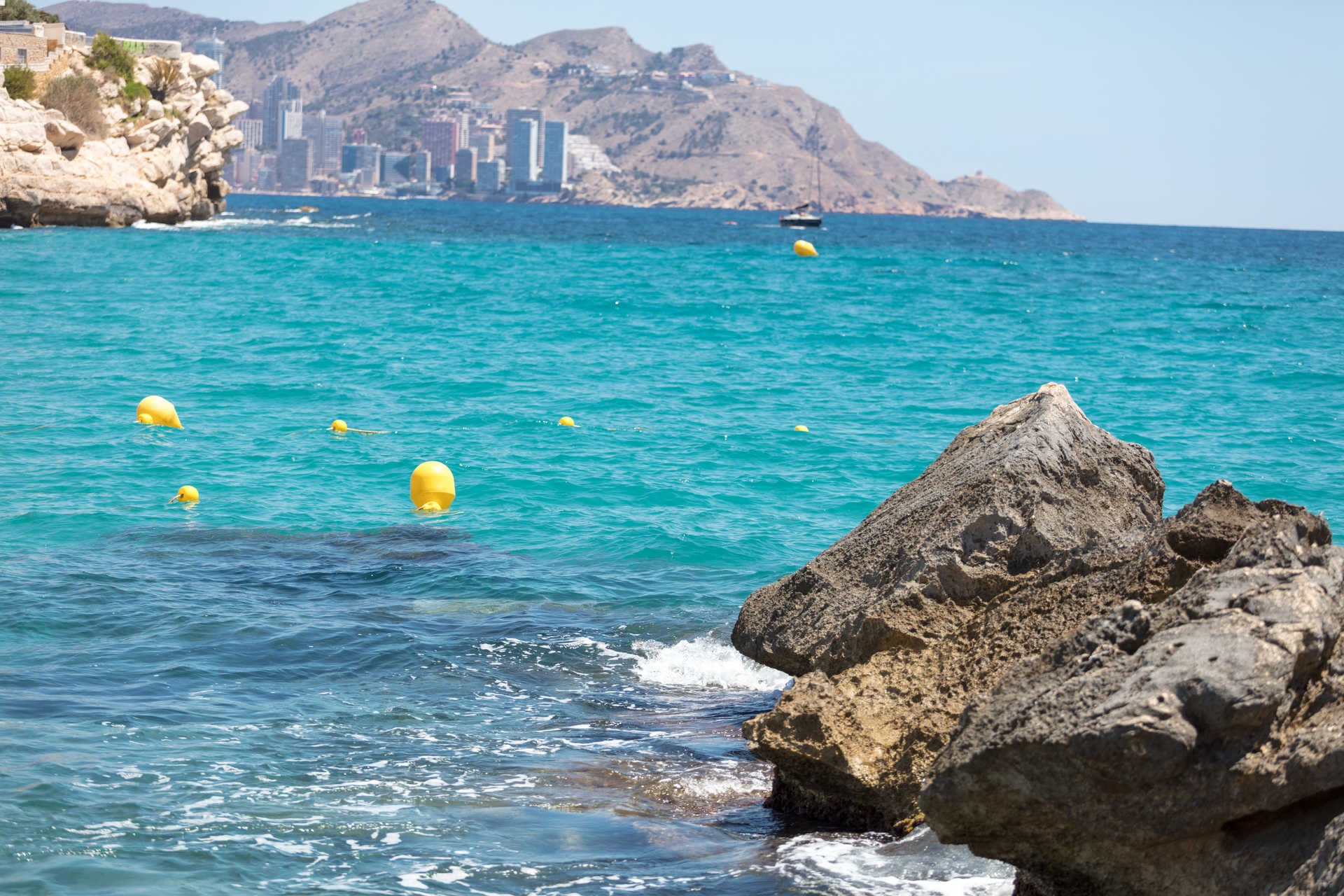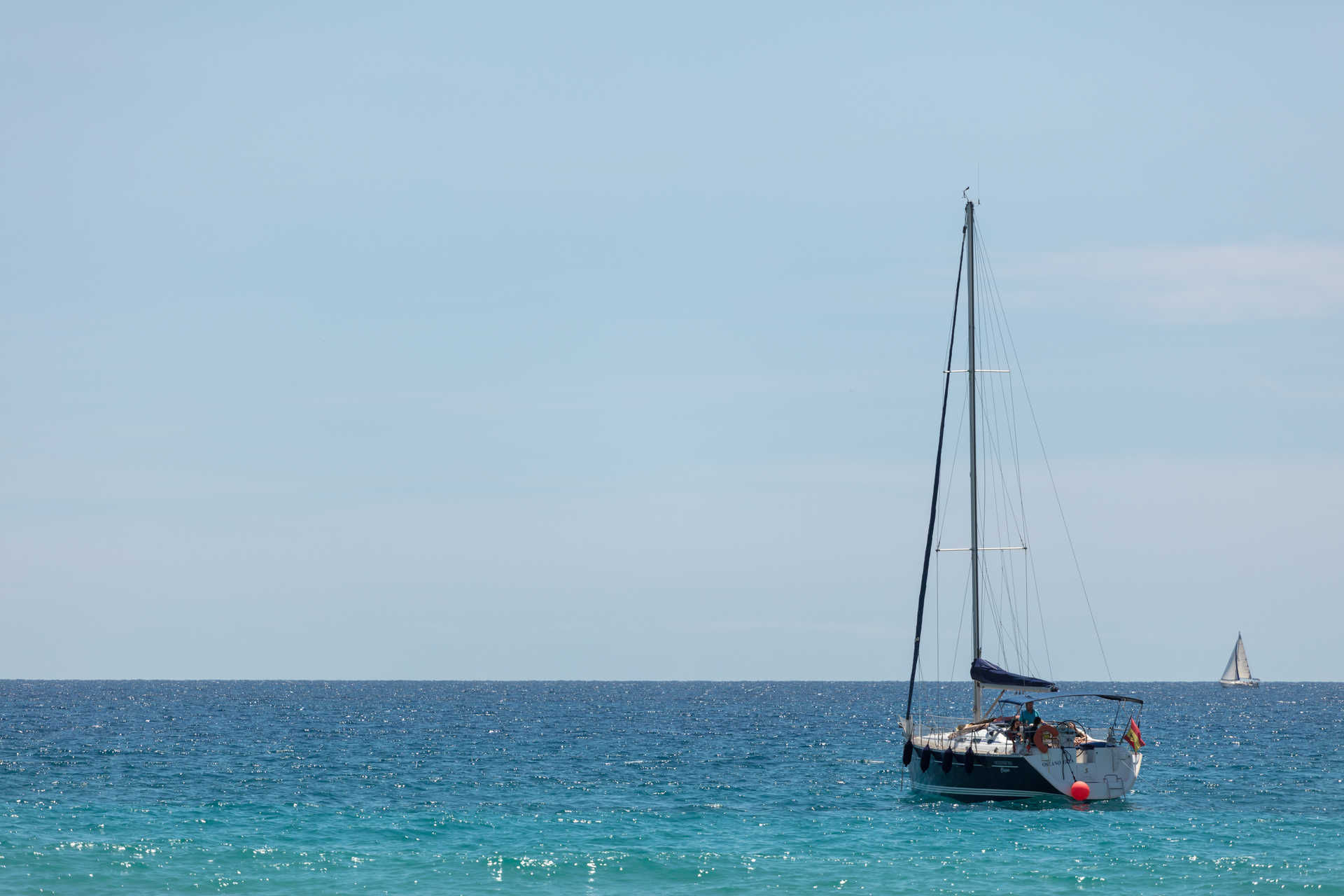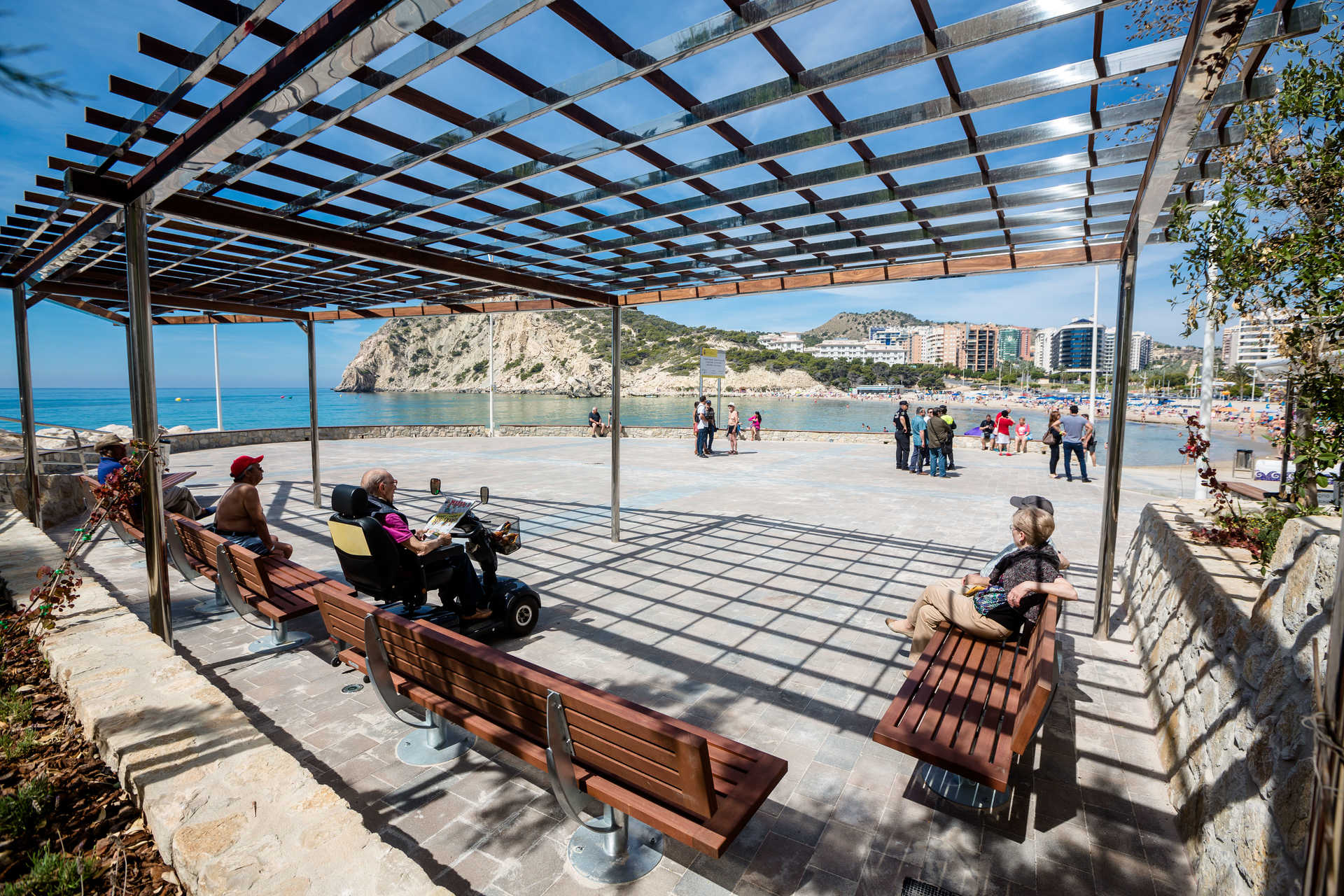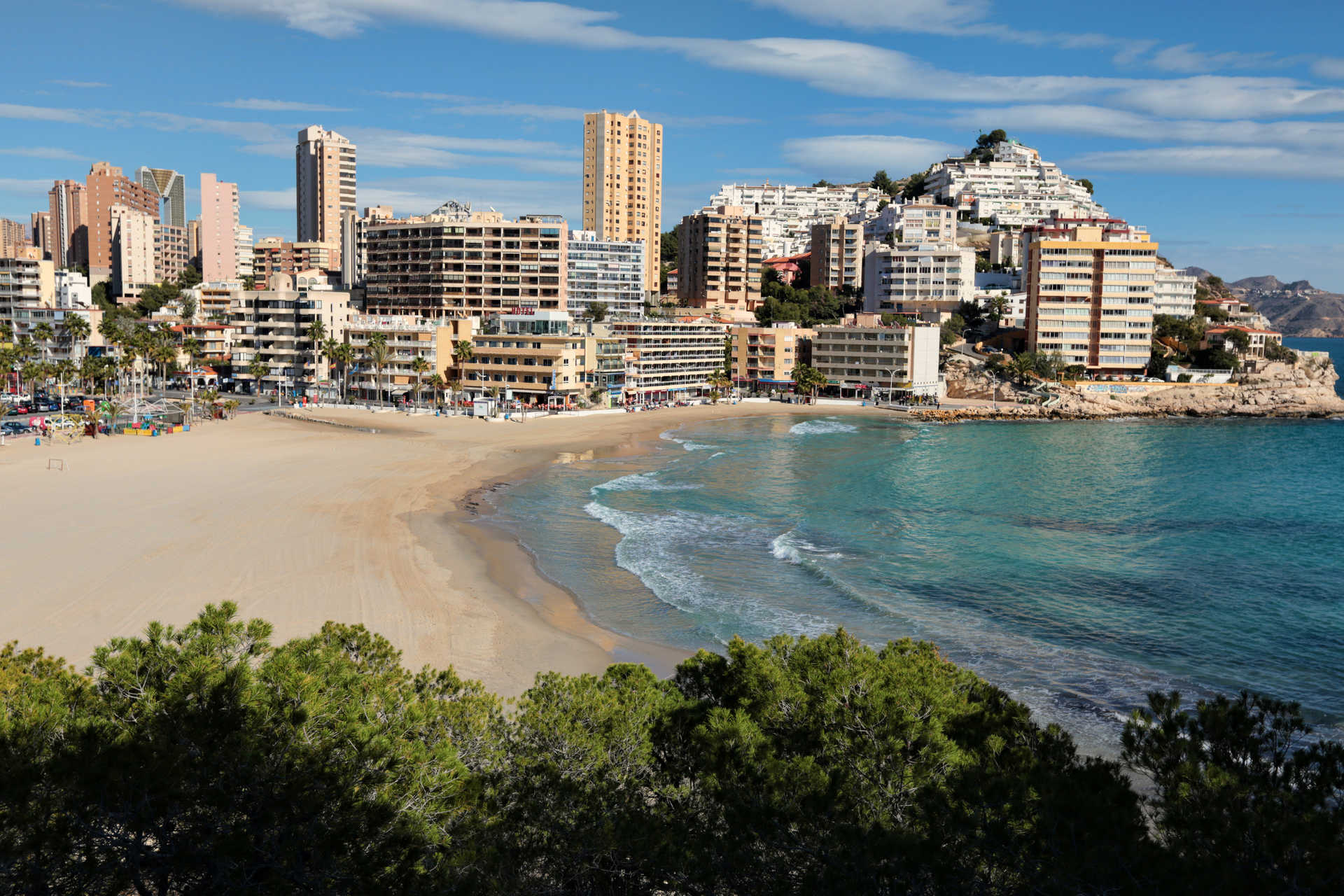 Av. Marina Baixa, s/n.
03509

contact information
Spend some time at the only beach in Finestrat, a small cove that is just a stone's throw from Benidorm and Villajoyosa.
Cala de Finestrat is the only beach in Finestrat, a destination sitting on the Alicante coast. It is just 3km from Benidorm and borders Villajoyosa to the southwest. This location makes it a popular spot among both locals and visitors keen to enjoy the wonders of the Costa Blanca on their holidays.
Just 270m long, Cala de Finestrat is a small bay that extends between La Barreta and El Xoriguer, a rugged crest sitting to the south that paints a pretty picture that you'll want to capture on camera.
This is an urban beach with soft sand and clear waters. Nearby, there is a watchtower which you can walk to along a leafy pathway flanking an impressive cliff. We'd highly recommend it, if only to soak up the spectacular views.
The Puig Campana mountains surround the destination, acting as a natural barrier to the wind and blessing the town and the beach with beautiful weather. From the coast, you can gaze at the spectacular scenery that sees the mountains meet the Mediterranean.
The beach has a Blue Flag and has quality waters. It's an excellent place to do some water sports, like windsurfing, and other beach sports like volleyball. During the summer months there's a free programme of activities for kids that will keep them busy with beach football, handball, badminton and beach Olympics.
Spend some time at this stretch of the Costa Blanca and you'll soon find yourself coming back for more. Discover Cala de Finestrat beach.
Quality and Environment Certificates