La Vila Joiosa/Villajoyosa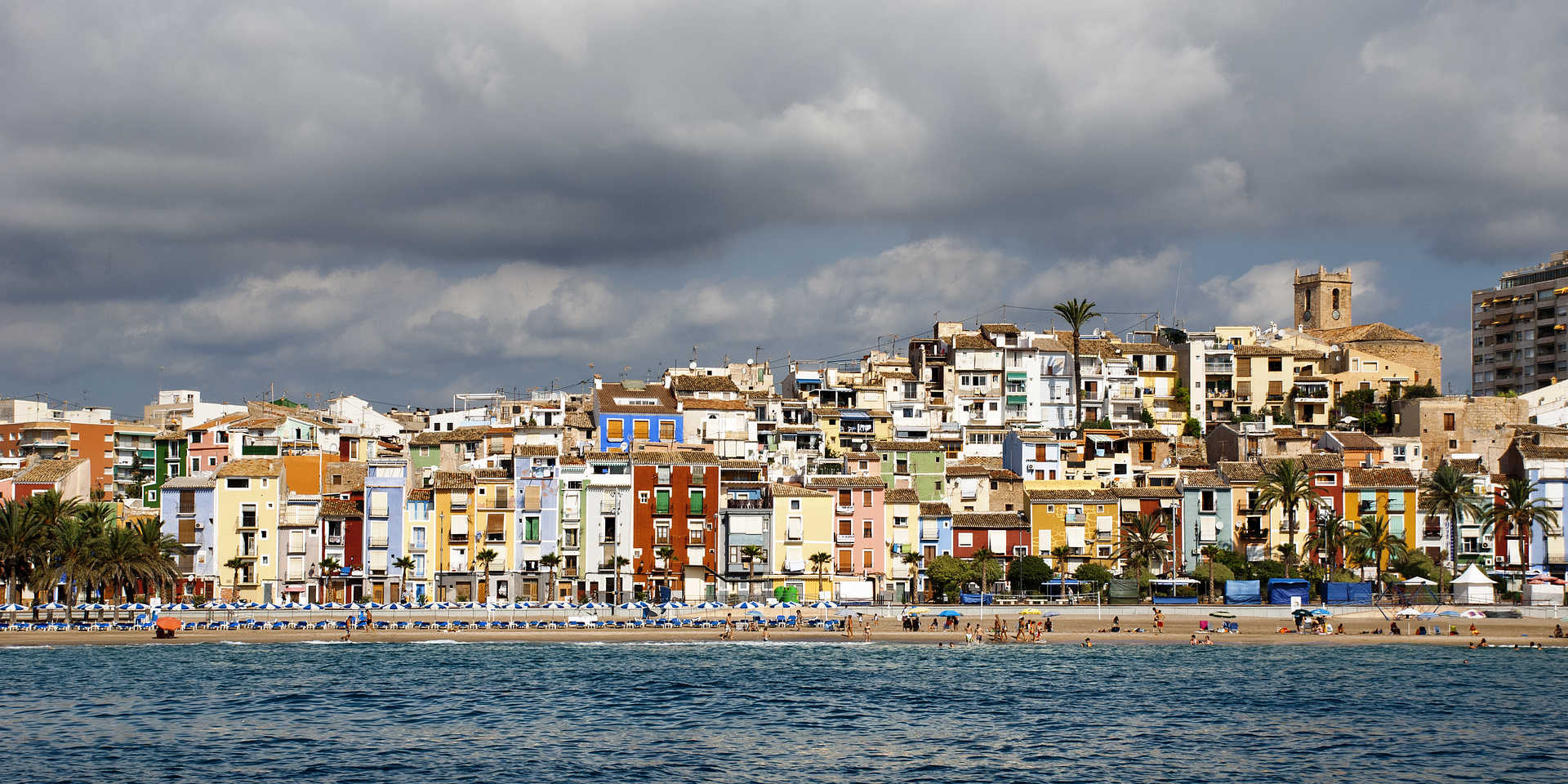 As soon as you step foot in Villajoyosa, you will be seduced by the beautiful historic centre and the way the warm tones of sunlight hit the buildings. The narrow streets are steeped in history, speaking of periods past, while the houses lining the coast flaunt the most Mediterranean of styles. Keep reading to find out more about this beautiful stretch of the Costa Blanca which, once you've visited once, you will find yourself visiting time and time again.
What to see in Villajoyosa
If you want to discover the essence of this Marina Baixa seaside town, the best place to start is the historic centre. The town's fishing tradition paired with the shops have defined the look and feel of the narrow streets. Additionally, remains from the Iberian, Phoenician and Egyptian periods have been found in excavations over the years.
Listed as an historic and artistic conservation area, the historic centre is home to a number of interesting sights and monuments. Nuestra Señora de la Asunción church, for instance, is a mid-16th century place of worship flaunting the Catalan Gothic style. Antigua Ermita de San Antonio is also well worth a visit to see the different architectural styles utilised in the different buildings. And then, of course, you simply have to marvel at the multi-coloured houses perched over the river Amadorio, an iconic image of Villajoyosa.
Another important sight is Cruz de Piedra. This cross signposted a crossroad that dates back to the Roman period. There is also another Roman crossroad in Villajoyosa, known as La Creueta.
The coastline is evidently another draw of Villajoyosa. On this beautiful stretch of the Costa Blanca, you will find beautiful coves such as La Celta and Racó del Conill. There are also lovely beaches that are perfect for a family day of sun, sea and sand, such as Paradís beach and Torres beach. The seascape here is ideal for trying your hand at some water sports, such as snorkelling and diving, discovering the wonders that live under the sea.
Villajoyosa promises the opportunity to have a great time in a beautiful setting. Spend lazy days strolling the beach, gazing at the sunsets and savouring the fine cuisine at this quintessentially Mediterranean destination.
How to get here:
By taking the N-332 or via the A-7 exiting at Villajoyosa.
Oficinas de turismo:
Find
Name
Types
Management companies
Hotels
Campsites
Active tourism companies
Beaches
Complementary services companies
Events
Experiences
Festivals
Monuments
Museums
Routes
Tourist offices
Water sports
Webcams