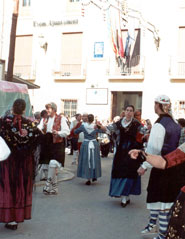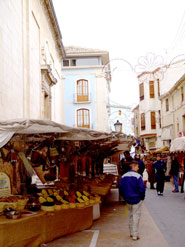 03830

contact information
Fireta de Sant Antoni is an extravaganza showcasing the artisanship and traditions of Muro de Alcoy.
Around the 17 January, Muro de Alcoy comes to life with a street fair in celebration of Sant Antoni. Listed an event of regional tourist interest, Fireta de Sant Antoni is certainly worth travelling to the town for.
For three days, a craft fair and market line the streets of the town, showcasing the finest local products and artisanship. Alongside this, there is an extensive programme of cultural activities that draw in thousands of visitors, namely exhibitions, live music performances, talks, recitals, kids' activities, traditional dances and much more.
In so doing, Fireta de Sant Antoni keeps alive the customs, traditions and folklore of a town that boasts an impressive past. Make your way to Muro de Alcoy in January to experience it for yourself.
*Please confirm event times and dates have not changed.
More information
Type of interest
Autonomous tourist interest