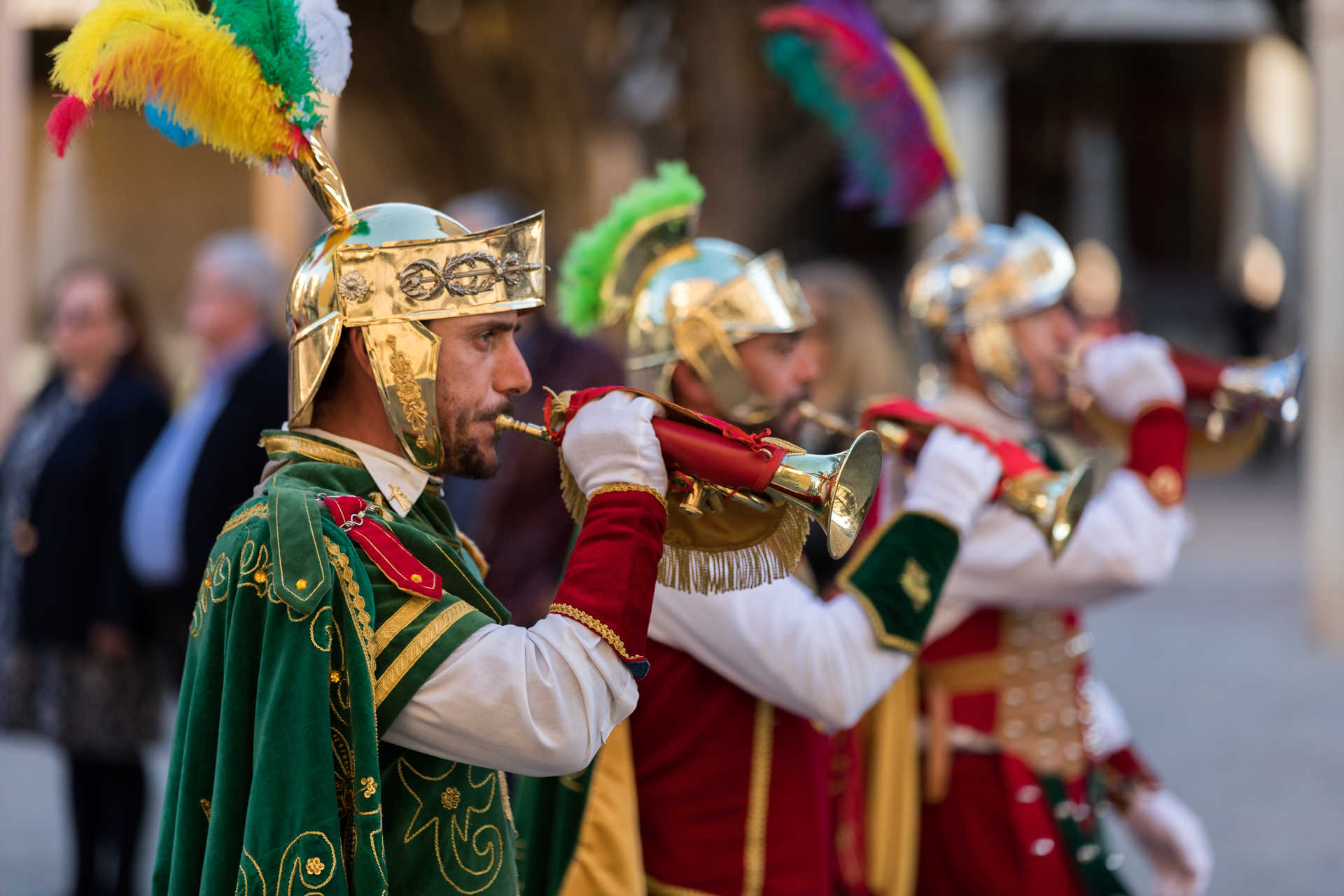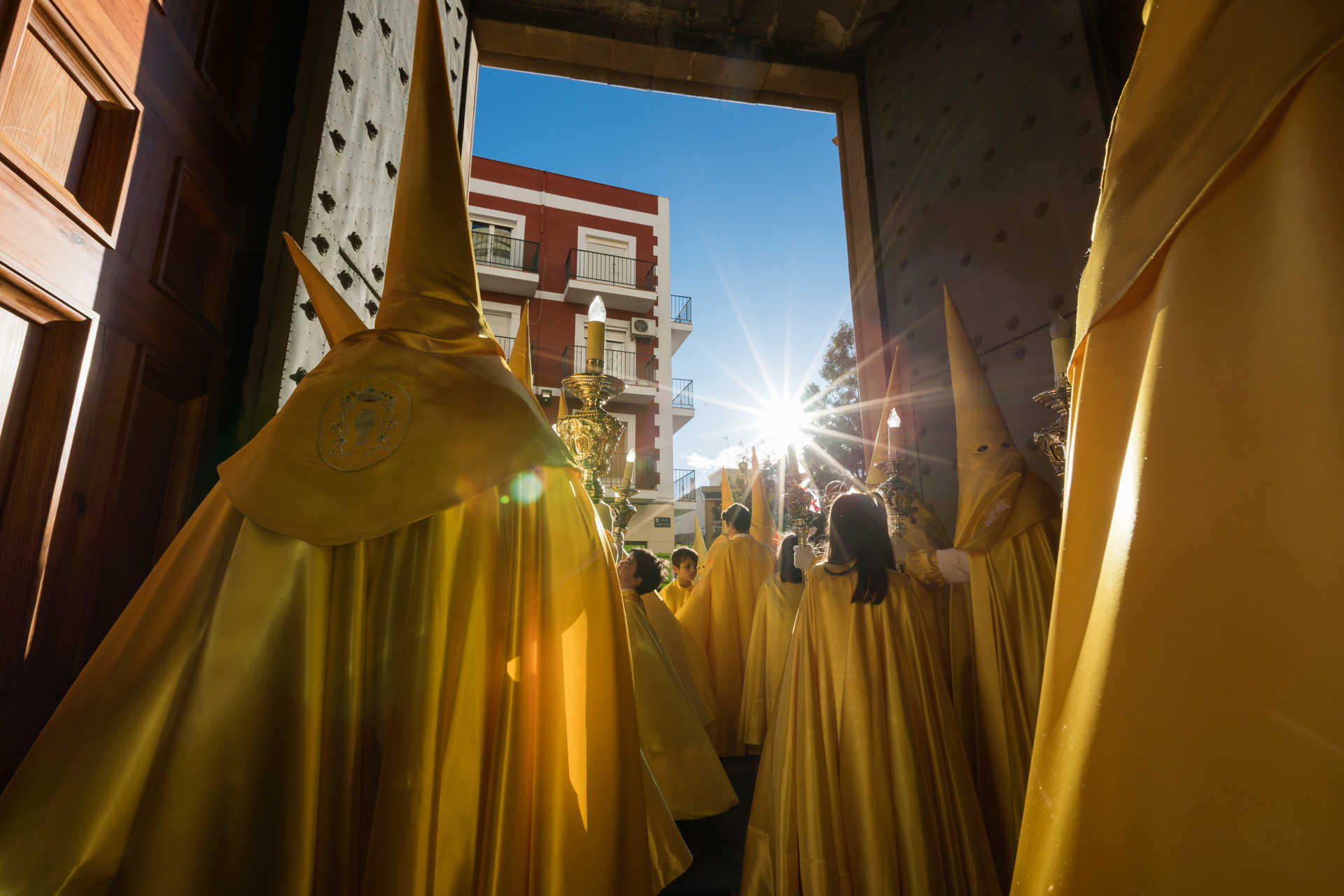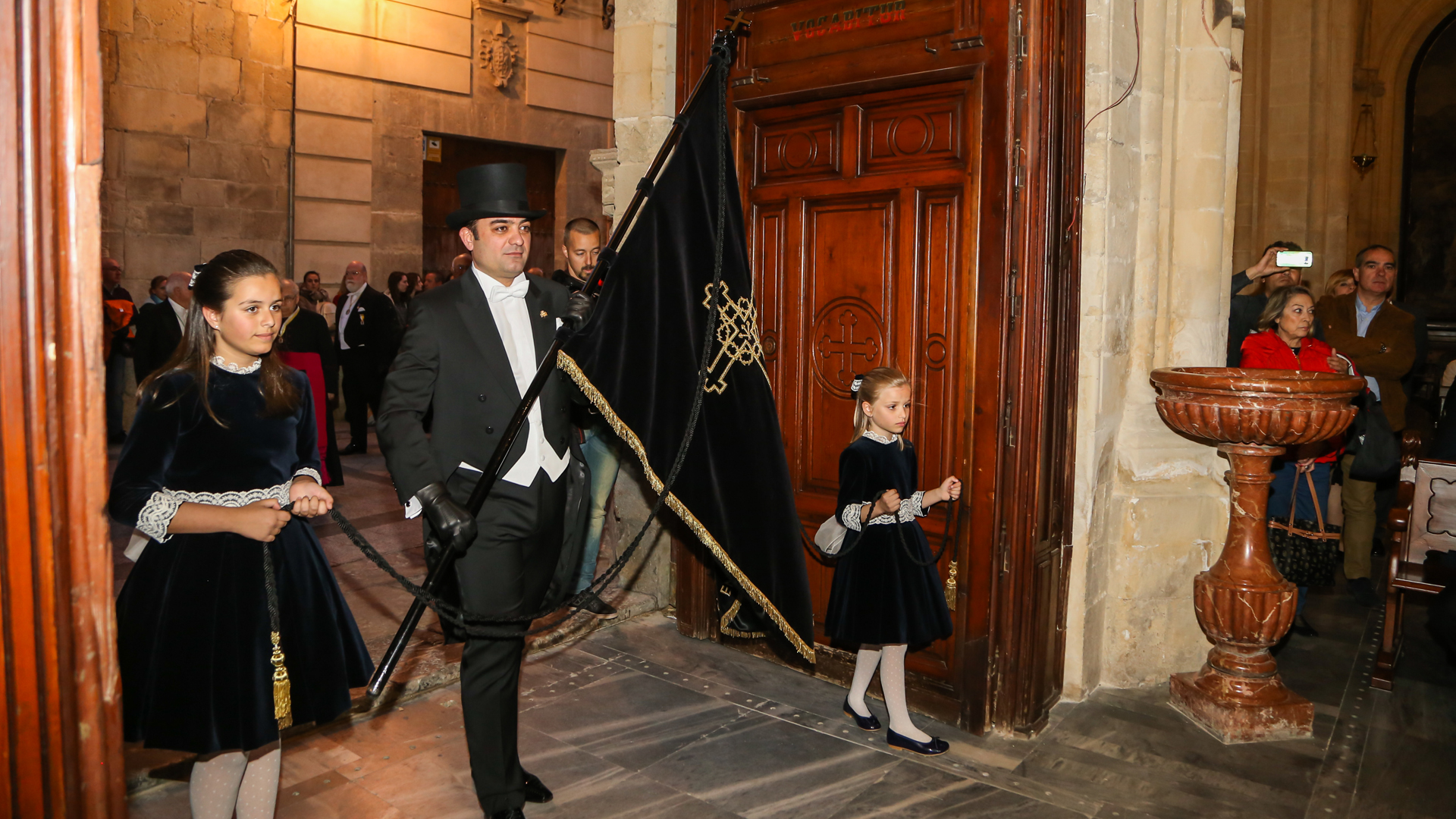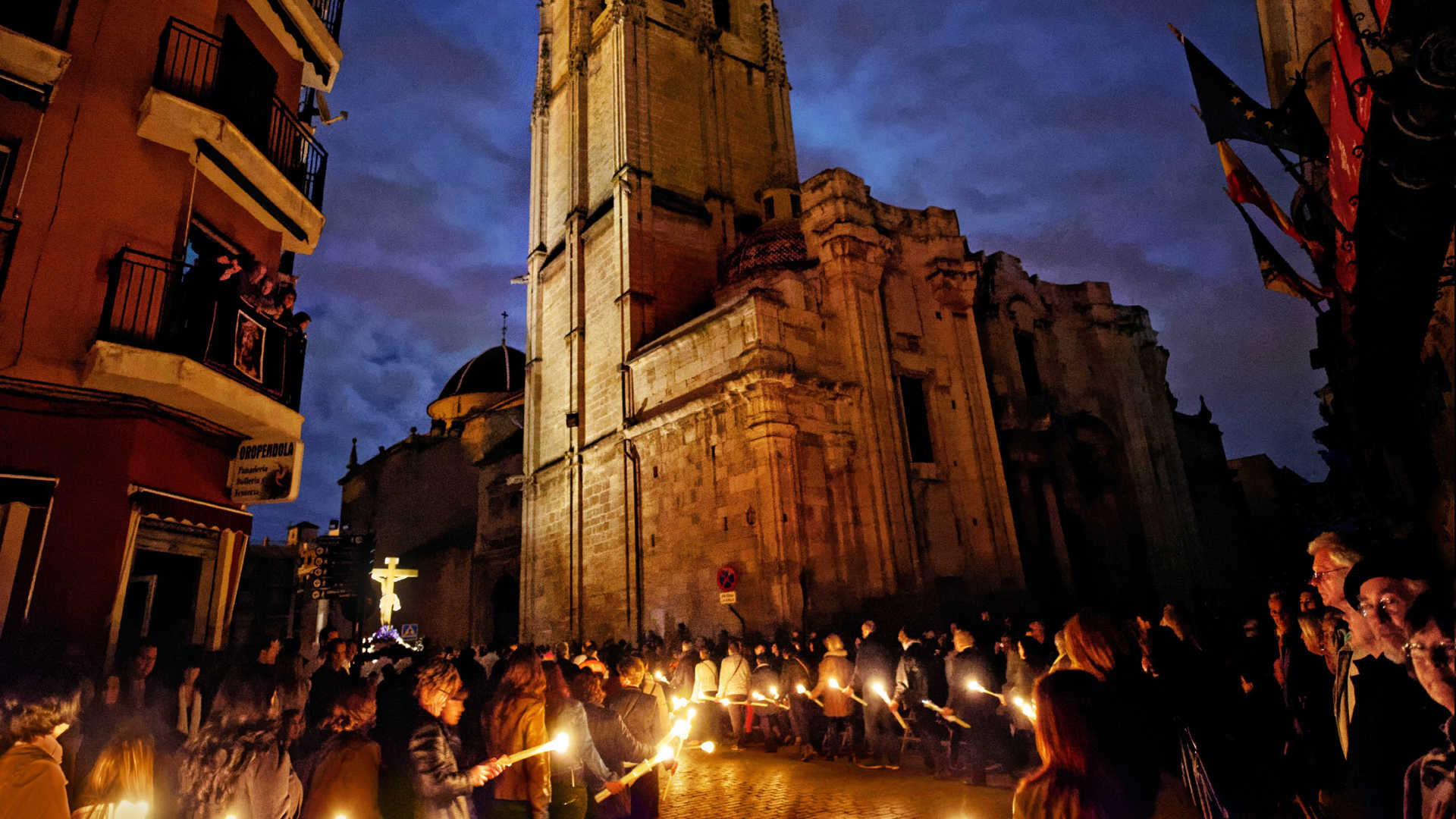 Plaza la Merced
1
03300

contact information
Holy Week in Orihuela is an event of international tourist interest that you have to see to believe.
Listening to the moving performance of Canto de la Pasión, a 16th century song representing the voices of the "hoarse angels", is just one of the unforgettable experiences you can live during Orihuela's Semana Santa. The song is sung at the Santísimo Cristo del Silencio procession every Maundy Thursday in a mystical atmosphere enhanced by the dark streets illuminated only by the lanterns carried by the members of the brotherhoods.
On Holy Saturday, the day of the entombment, an honorary person, named the Caballero Cubierto, is given the privilege of carrying a black banner bearing town's motto during the procession. This tradition dates all the way back to the 17th century.
In the same procession, El Triunfo de la Cruz (known locally as La Diablesa) is paraded through the streets. This beautiful cross is embellished by beautiful sculptures and is a sight to be seen.
You also won't want to miss the circular procession around Centuria Romana nor the spectacular beauty of the imagery that accompanies the week. Discover for yourself the unforgettable wonders of this event of international tourist interest. We hope to see you there.
*Please confirm event times and dates have not changed.
More information
Schedule
Variable según calendario
Type of interest
International tourist interest