Vall de Pop BTT (MTB) Centre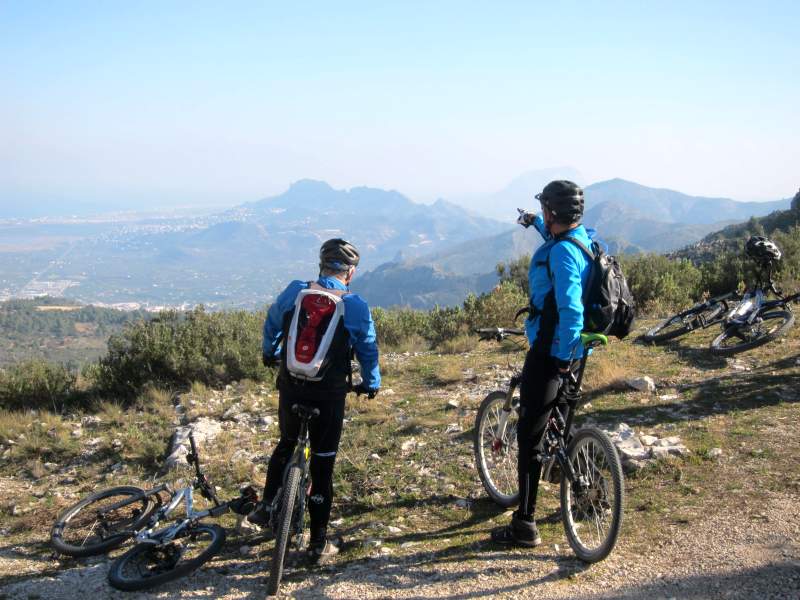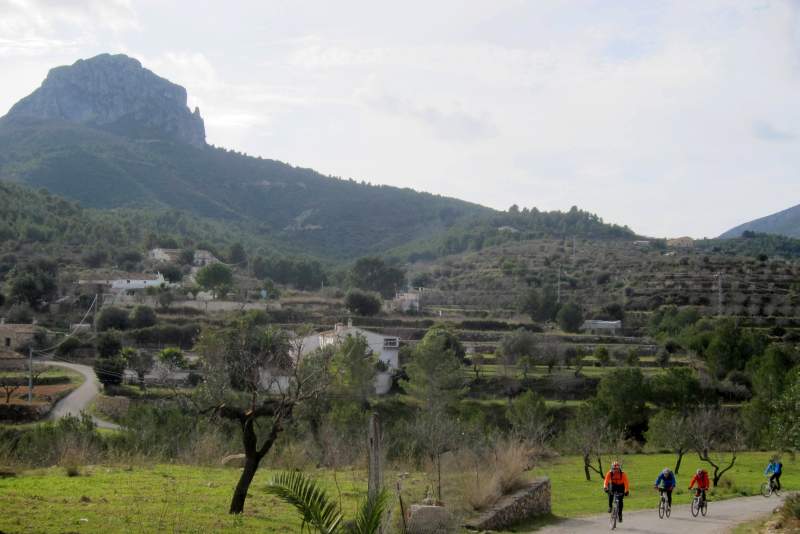 The Vall de Pop mountain biking centre has is starting point in the town of Parcent, in Alicante. The Vall de Pop is a valley surrounded by the Marina mountains, a place where history and nature combine to create a landscape with a unique personality. From the Vall de Pop mountain biking centre, from Parcent, you can delve into a world of sensations on your bike, in which the mountain ranges of La Serrella, Aixortà, Bérnia, Cavall Vert and Carrascar reveal towns, hamlets and abandoned morisco settlements which, along with grapevines and almond trees grown on terraces, have maintained the tradition of dry stone construction alive for centuries.

The Vall de Pop mountain biking centre offers you the possibility to carry out up to ten trails with varying difficulty levels, for a total length of 276 km, starting from several locations: Dénia, Castell de Castells, Benissa and Calpe. Route number nine offers the possibility of connecting to the sea, as it reaches the town of Denia, at the information centre.
More information
Other information
Vall de Pop mountain biking centre meeting point
Vall de Pop mountain biking centre
Hotel Casa Júlia
Avenida de la Constitución, 30
03792 Parcent (Alicante)
Telephone: +34 966 405 050
Email: info@hotelcasajulia.com
Webage: www.hotelcasajulia.com
Services at the starting point:

* Bicycle rental
* Bicycle cleaning point
* Locker rooms and showers
* Food and lodgings
Leaflet and map of the Vall de Pop mountain biking centre
#ROUTES
ROUTES

| | | | | | | |
| --- | --- | --- | --- | --- | --- | --- |
| Calpe-Vall de Pop. La Sierra de Oltá | Pto. información Calpe | Easy | 16.57 km | 2h 30' | 728 m | |
| De Parcent a la mar. La marjal de Pego Oliva | Pto. acogida Parcent | Difficult | 55.22 km | 5h 30' | 877 m | |
| El camí de la Pansa | Pto. acogida Parcent | Difficult | 24.75 km | 3h 15' | 539 m | |
| La ruta del moscatel | Pto. acogia Benissa | Easy | 20.10 km | 2h 15' | 352 m | |
| La Sierra de la Aixortà | Pto. de información Castell de Castells | Very difficult | 29.18 km | 3h 45' | 1.053 m | |
| La Vall de Laguar-La Vuelta al Cavall Verd | Pto. acogida Parcent | Difficult | 28.63 km | 3h 30' | 725 m | |
| Los campos de Murla | Pto. acogida Parcent | Very easy | 9.65 km | 1h 05' | 206 m | |
| Sant Joan de Mosquera | Pto. acogida Parcent | Easy | 13.42 km | 1h 15' | 124 m | |
| Sierra de Bernia | Pto. acogida Benissa | Very difficult | 28.54 km | 4h 30' | 764 m | |
| Vall d'Alcalà Pla de Petracos | Pto. de información Castell de Castells | Very difficult | 50.50 km | 6h 15' | 1.113 m | |