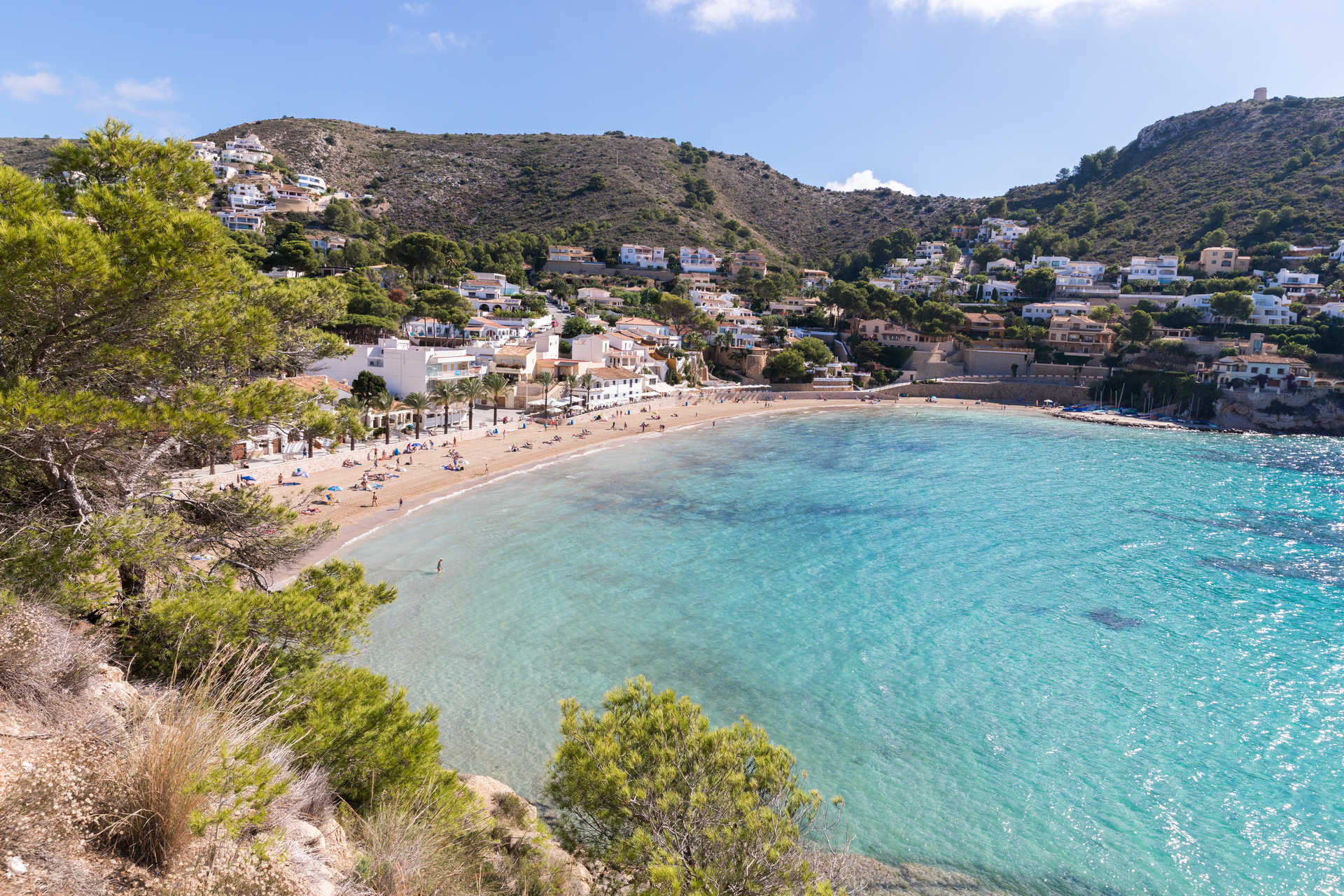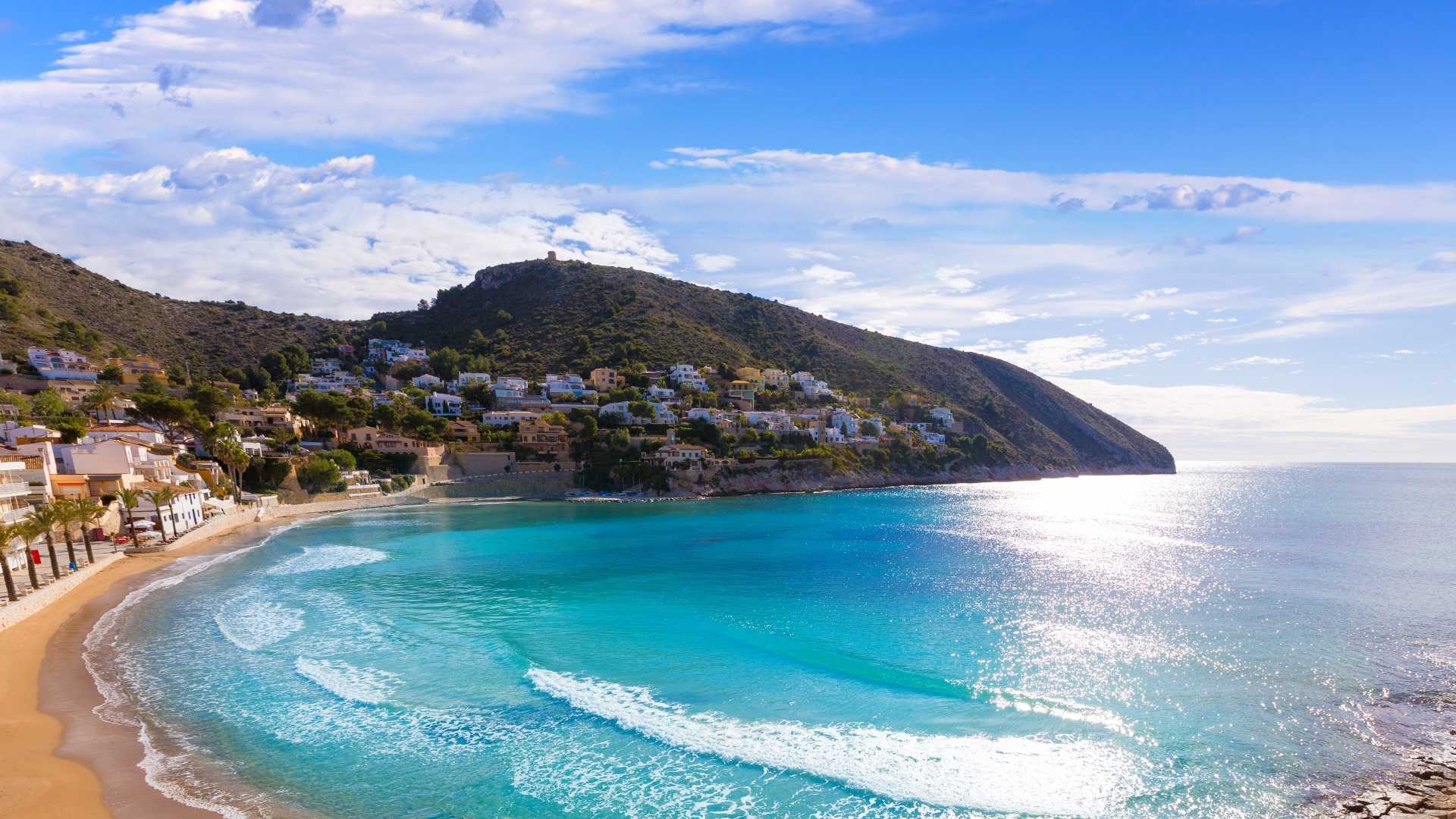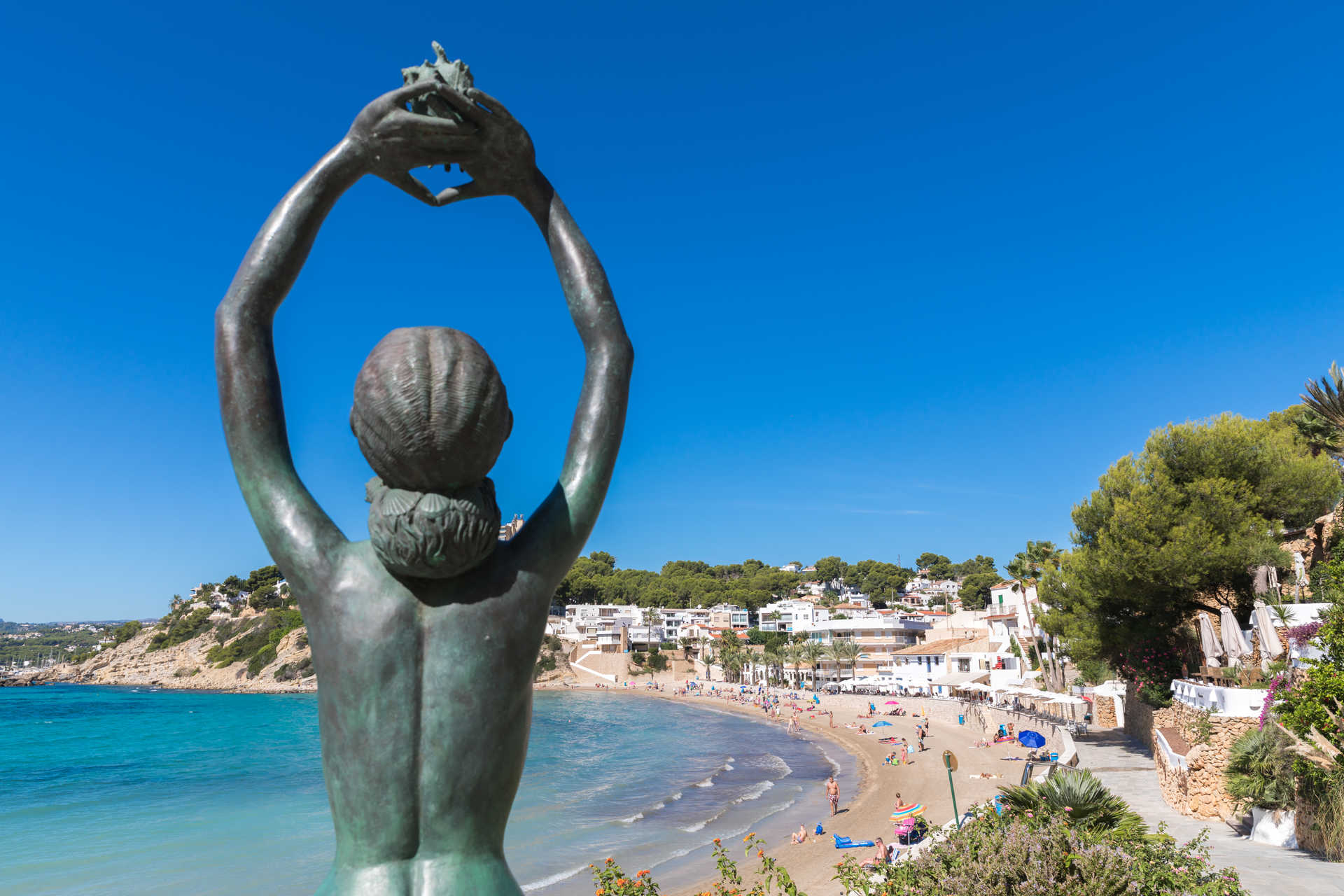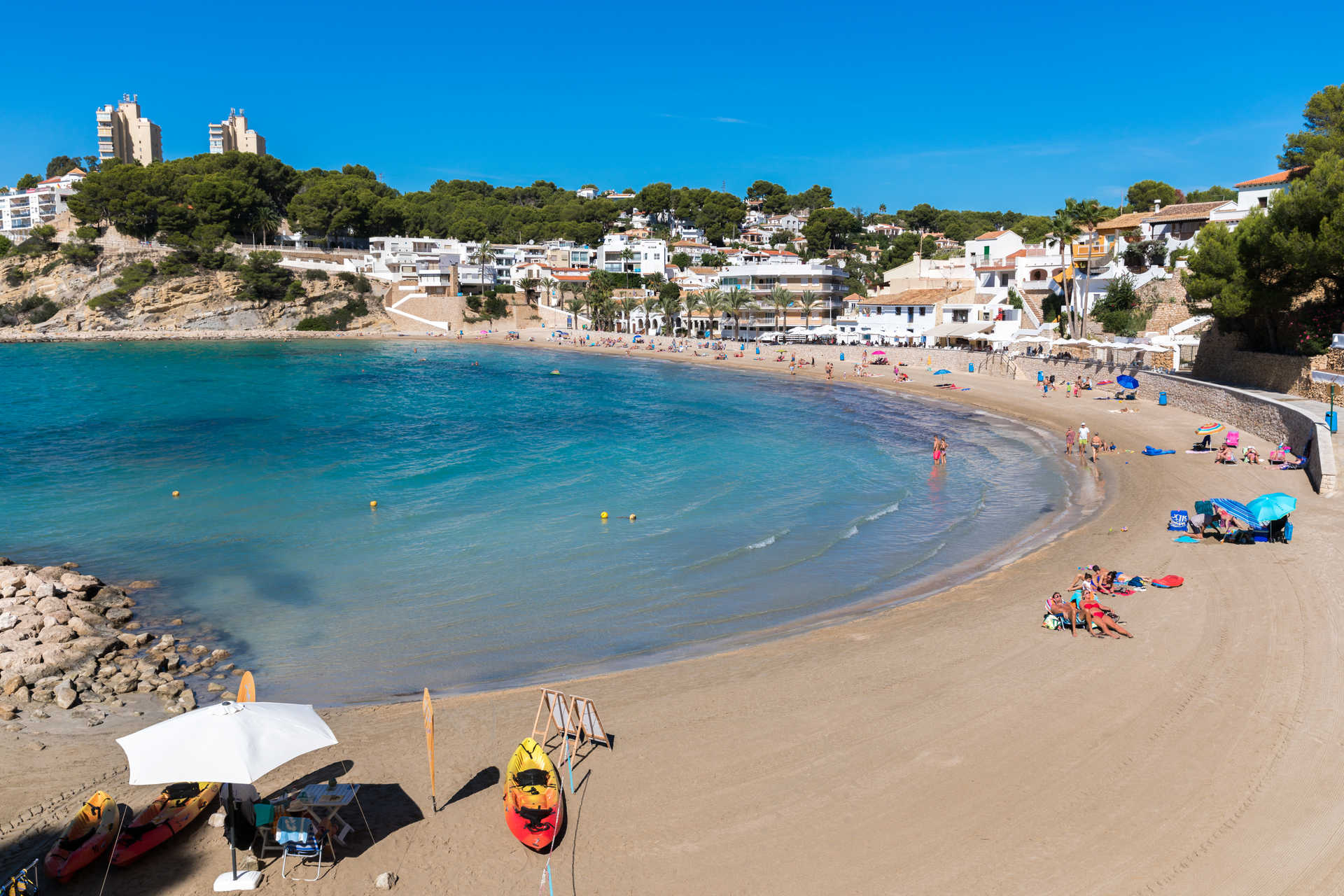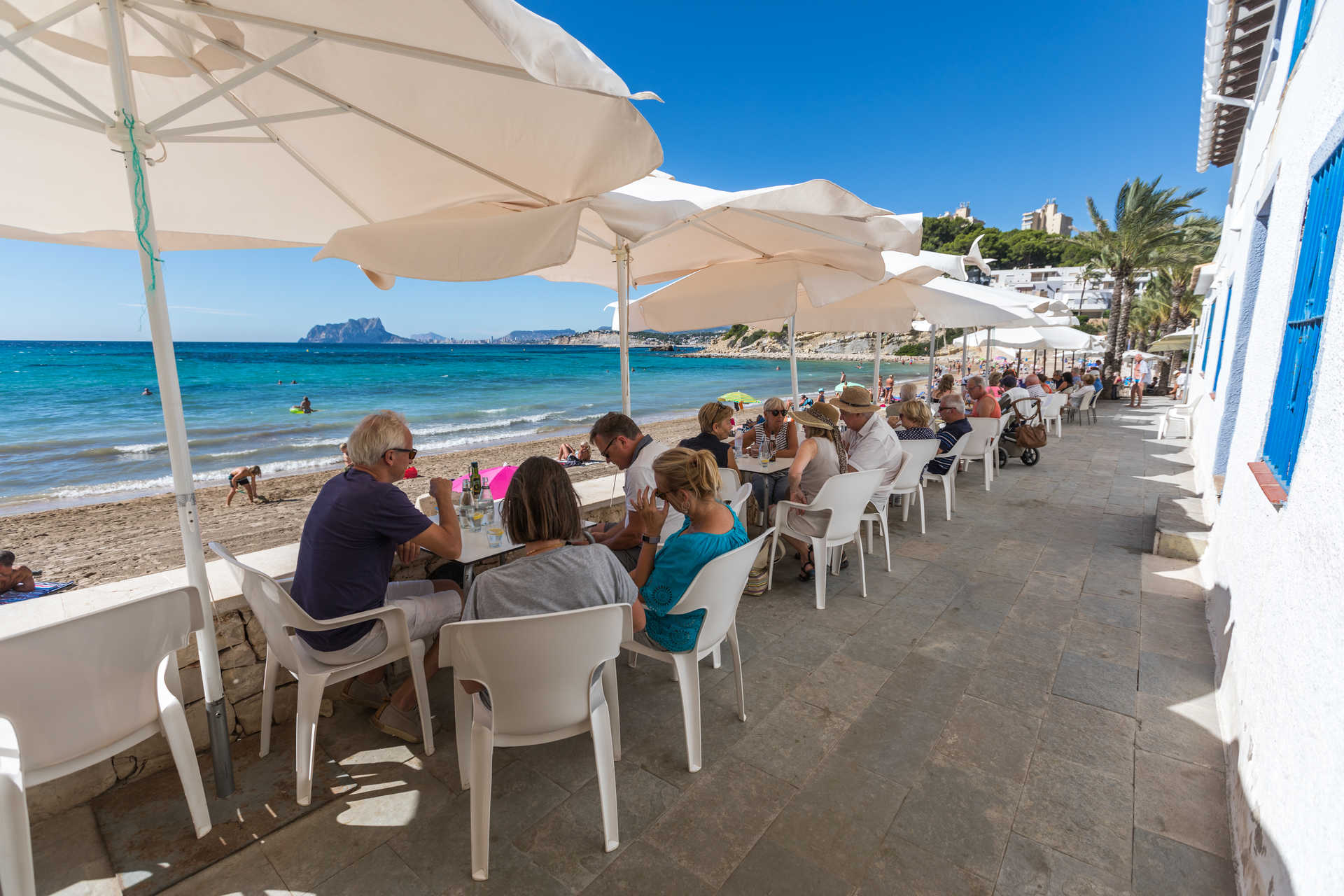 C. Puerto de Sta. Cruz. Teulada.
03724

contact information
Moraira is home to a sparkling jewel of the coastline, El Portet, a beach that has everything you need to enjoy an unforgettable day at the Mediterranean.
El Portet beach in Moraira is located at the border of the destination. With its crystalline waters nestled against the backdrop of the mountains, it's no surprise that this sandy and pebbly cove is a popular spot among both locals and visitors.
The Cap d'Or peninsula overlooks El Portet, which is an idyllic place to have a swim, kayak through the waters and even do some diving. The cove is in the vicinity of some beautiful hiking trails that lead to Cap d'Or watchtower and the plant micro-reserve of the same name. The beach is also the start of a walk running along the coastline, connecting a number of spectacular viewing points.
300m long and 10m wide, El Portet is almost entirely a sandy beach, though there are also some pebbly bits. It's semi-urban and has full services in the summer. In addition to lifeguards, there's parking, kayak hire and a number of restaurants with spectacular views where you can sit down to dig into a delicious dish of fideuà or arroz de pescado. El Portet also has access for small boats.
Teulada-Moraira is home to many coves and beaches, giving you plenty of choice when it comes to places to take a dip in the Mediterranean. L'Ampolla beach, Cap Blanc cove, El Portitxolet cove and Llebeig cove beckon you to come and spend time at them, but don't forget the magic of El Portet. Come and enjoy a day in the company of the Mediterranean.
Quality and Environment Certificates
Blue Flag
ISO 14001
ISO 9001
EMAs Regulation