Sculptor Antonio Navarro Santafé museum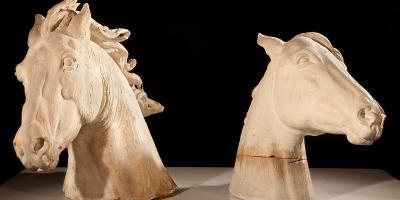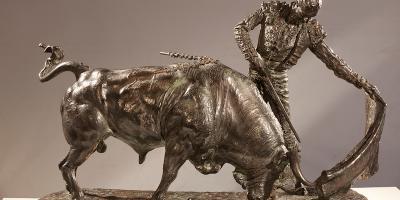 Born in Villena, Antonio Navarro Santafé was a great sculptor who dominated religious imagery, both in wood and marble, and the portrait in bust, besides being considered one of the best animalistic sculptors in Spain. Some of his most famous works are The Monument to the Bear and the Madroño, in the Puerta del Sol in Madrid, or The Monument to the Horse, in Jerez de la Frontera, as well as the bullfighting works that can be contemplated in his Museum.

Navarro Santafé also created the Monument to Ruperto Chapí, which is in front of the Chapí Theatre, in Villena; and the current image of the Virgin of the Virtues, patron saint of Villena, after the original carving was destroyed during the Civil War.

The Museum was designed by the artist himself on the ground floor of the house that had been his studio. Here we can appreciate his legacy through many of his smaller size works, as well as the authors sketches of his most important creations.
Opening hours:
Saturdays, Sundays, bank holidays and Mondays eve of holidays from 11:00 to 14:00h.

SPECIAL SECURITY MESURES DUE TO COVID-19:

-Face mask required.
- Keep a safe distance (1,5 meter).
#Disponibilidad
Disponible todo el año