Visit to the Atalaya Castle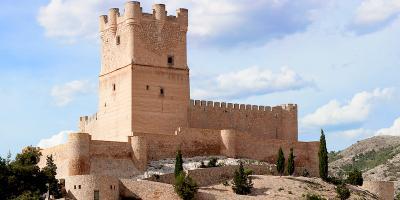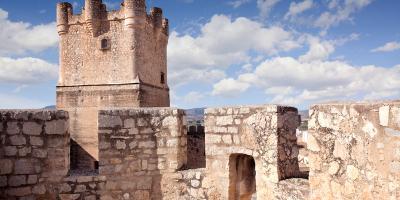 This spectacular fortress was built by the Almohad Empire at the end of the twelfth century, as a refuge for the Muslim population of Villena. The interior wall and the two first floors of the keep with their two impressive vaults, unique in Spain, along with the fortress of Biar, date back to this period.
Online tickets are purchased through the platform of Castles and Palaces of Spain, which involves 1 € + VAT, being the final price:
- General ticket Atalaya de Villena: 3,60 €.
- Reduced ticket: 1,80 €.
- Children under 7 years old: Free
Due to health measures the guided tours will be of 14 people plus the guide, to ensure the place you must buy tickets online.
For free visit, the ticket can be purchased the same day at the Tourist Info offices.