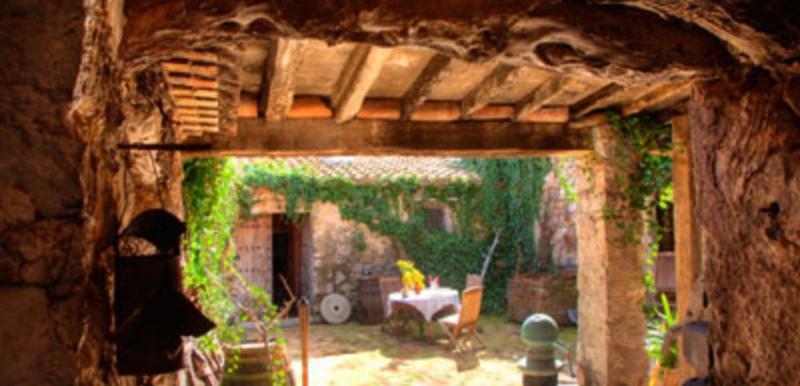 Carretera Bernia km 5.5
03727

contact information
Take a step back in time to Xaló's agricultural past at Bodega Museo Maserof.
More information
Schedule
Wednesday to Friday, from 11:00 to 16:00.
Saturday and Sunday, restaurant and Museum from 13:00 to 17:15
Located in Marina Alta, Xaló has a long past as is witnessed in the many archaeological sites discovered in the area. Bursting with history and tradition, the village is a fascinating place to visit.
If you would like to delve into Xaló's past, there is no better way to do so than at Bodega Museo Maserof. Housed in an 18th century farmhouse, this museum-come-winery has a collection of farming tools from across Spain dating from the 12th to the 19th centuries.
In 1972, Englishman Peter Pateman reconstructed Maserof farmhouse and turned it into a museum. The origins of the site, however, date back much further, to Iberian times in fact, as is proven by the Iberian ceramics found here. Later, in Roman times, there was a villa or estate, which is thought to be the origin of the former Arab farmhouse, located in the area known as Casas del Masserof.
The museum runs all sorts of different activities. If you're interested in the world of wine, at Bodega Museo Maserof you can take part in the harvest and the treading of the grapes. You can also join natural soap making workshops and traditional cooking classes with a wood oven.
Bodega Museo Maserof is one of many points of interest in Xaló. So come along and immerse yourself in the history and culture of inland province of Alicante.