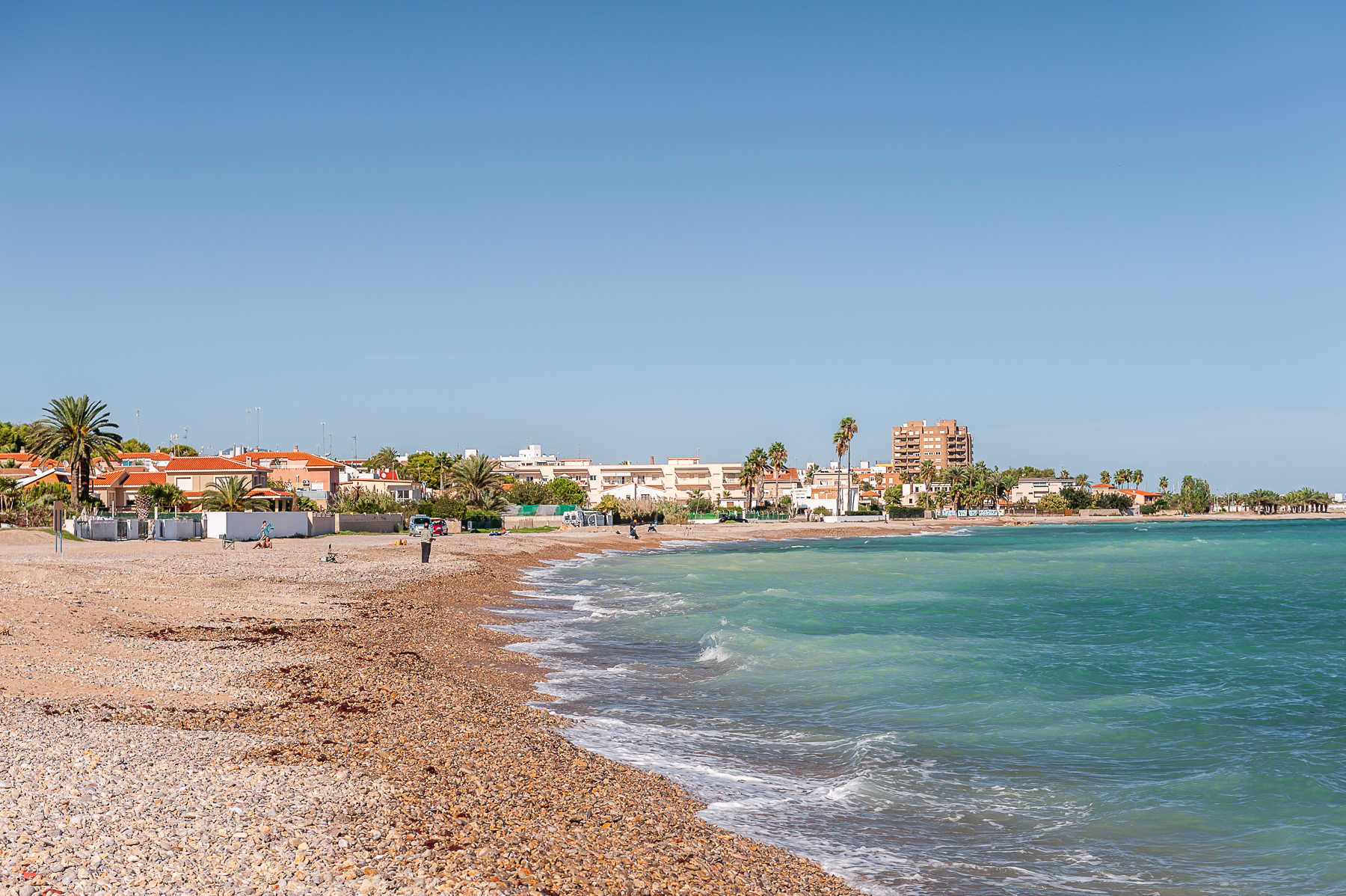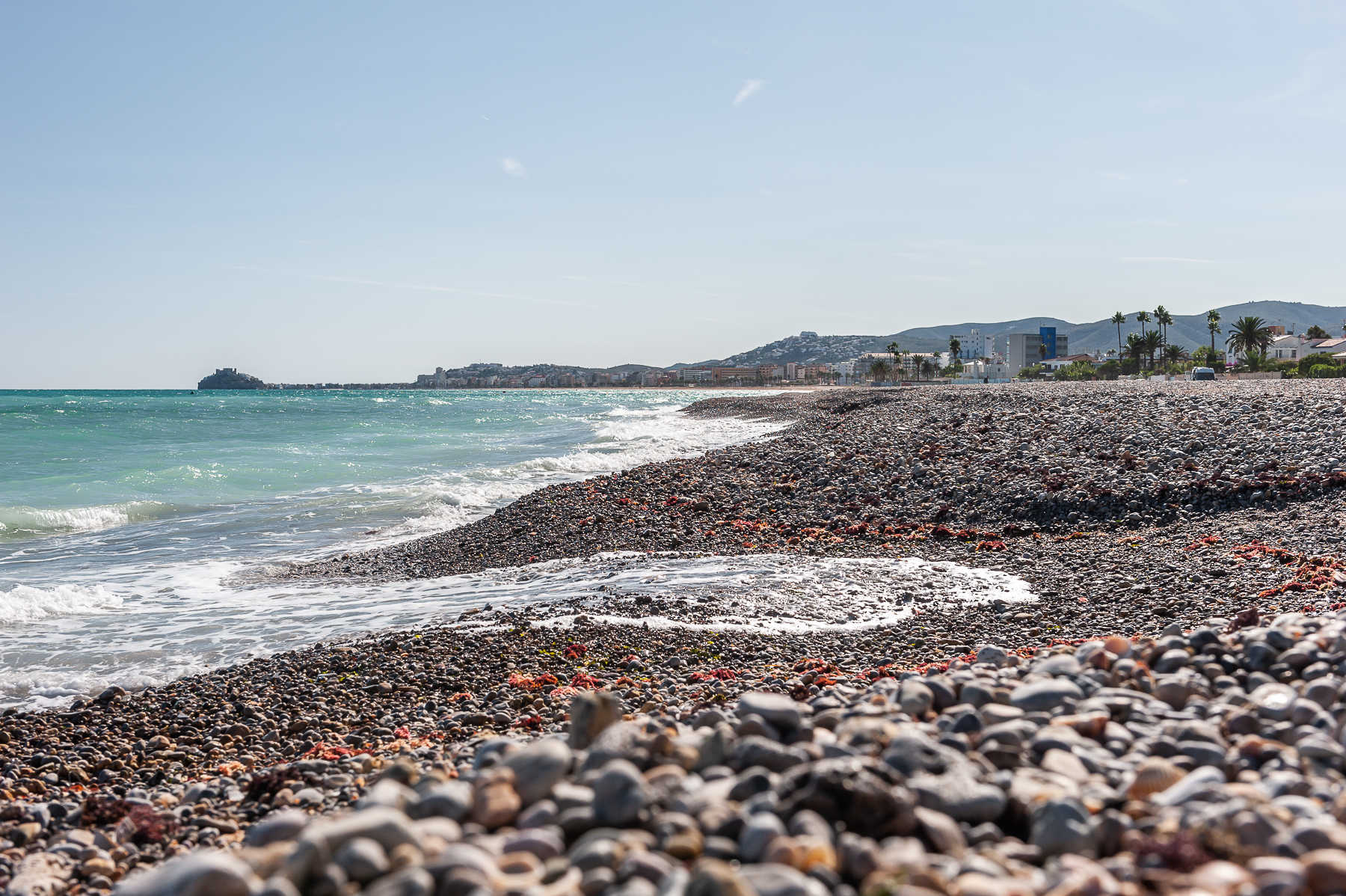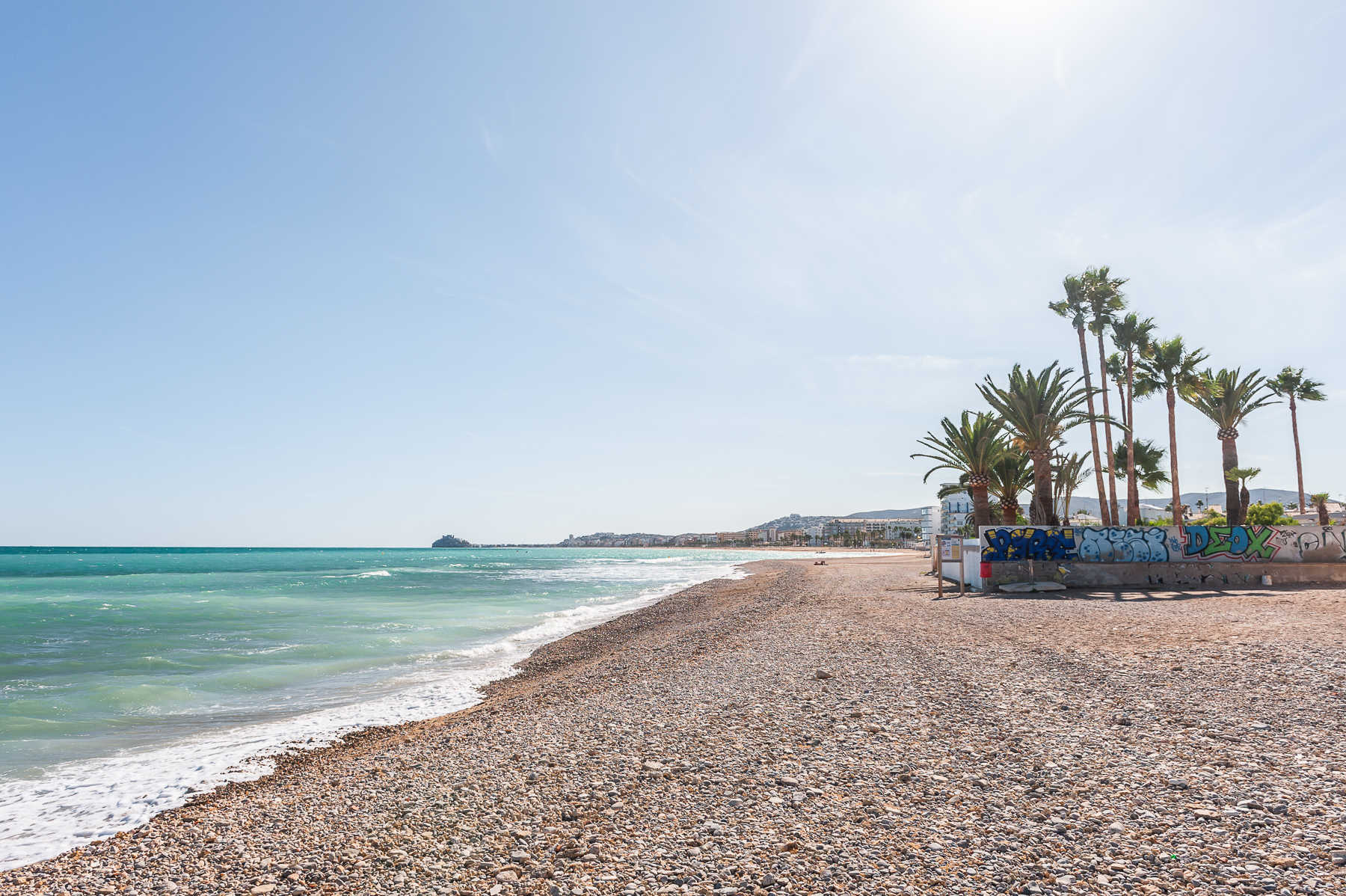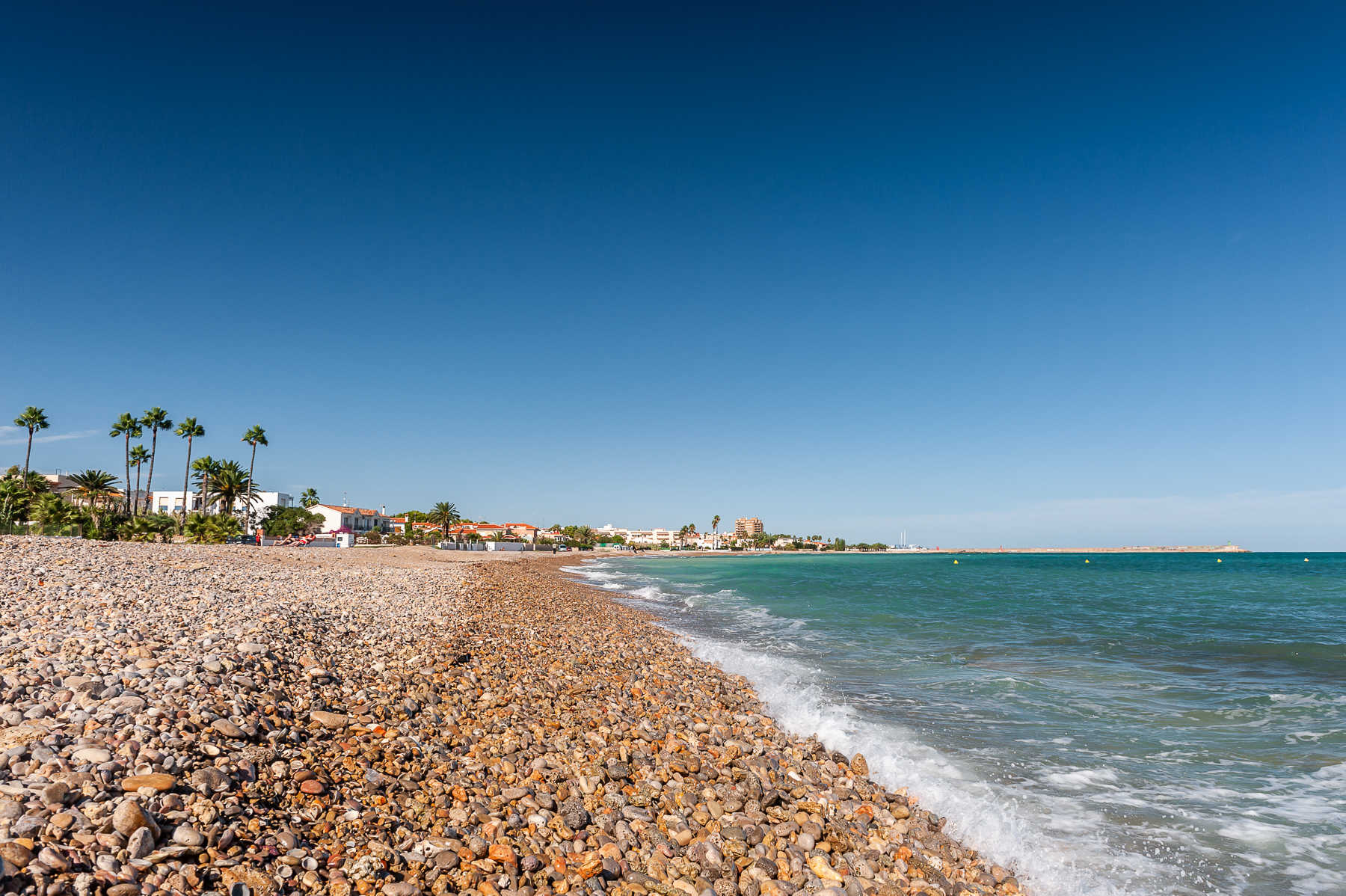 Easy to get to and well-connected to Benicarló, El Gurugú beach is an ideal choice for a day of sun, sea and sand.
If you walk along Avenida del Papa Luna in Benicarló, before too long you'll find yourself standing at El Gurugú. This urban beach is demarcated by the intersection of Camino de la Plana on one side and the mouth of the river Seco on the other. 900m long and 15m wide, the beach has plenty of space and slopes down towards the water, beckoning you to take a dip.
A mixture of sand and small pebbles, El Gurugú beach is a peaceful stretch of the coastline located in a residential area. Close by you will find a carpark and restaurants where you can get a bite to eat. Círculo Mercantil e Industrial is located at the beach.
During your time here, you will be drawn to a number of bars and restaurants on the sand where you can enjoy a taste of the Mediterranean. El Gurugú beach has a Blue Flag, Q for Tourist Quality and the EMAS accreditation, all of which stand testament to the quality of this stretch of the Mediterranean coastline.
If you're keen to discover more of Benicarló's urban beaches, we'd like to recommend La Caracola, which connects Benicarló and Peñíscola, and is the perfect place to do enjoy some water sports. And then there's El Morrongo, a well-known beach, which is a great choice for a family day out.
The Costa del Azahar has got everything everything sunseekers are looking for: beautiful weather, great food and clean beaches. So wait no more, start planning your trip to El Gurugú beach today.