Anunci i el Sexenni de Morella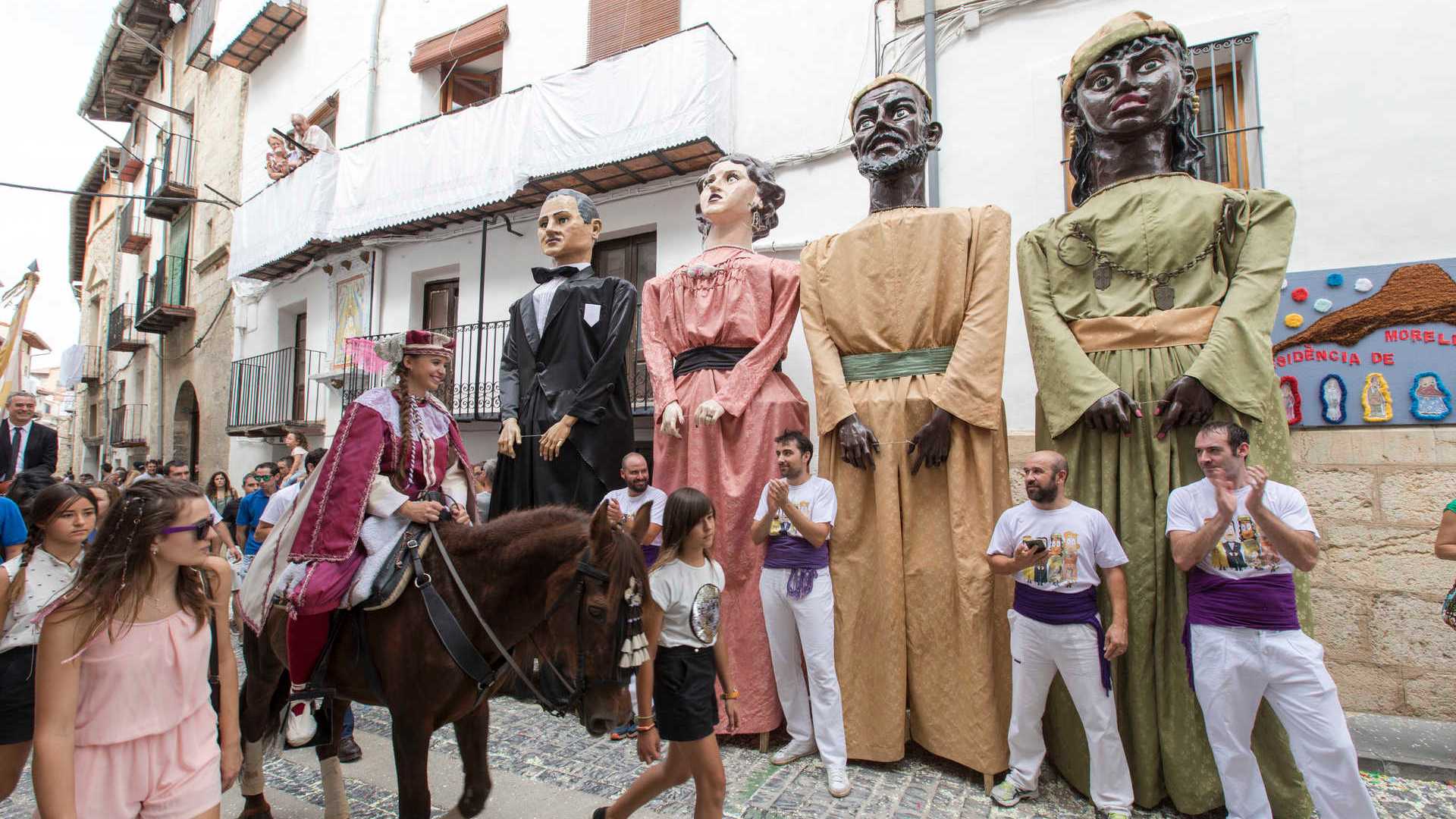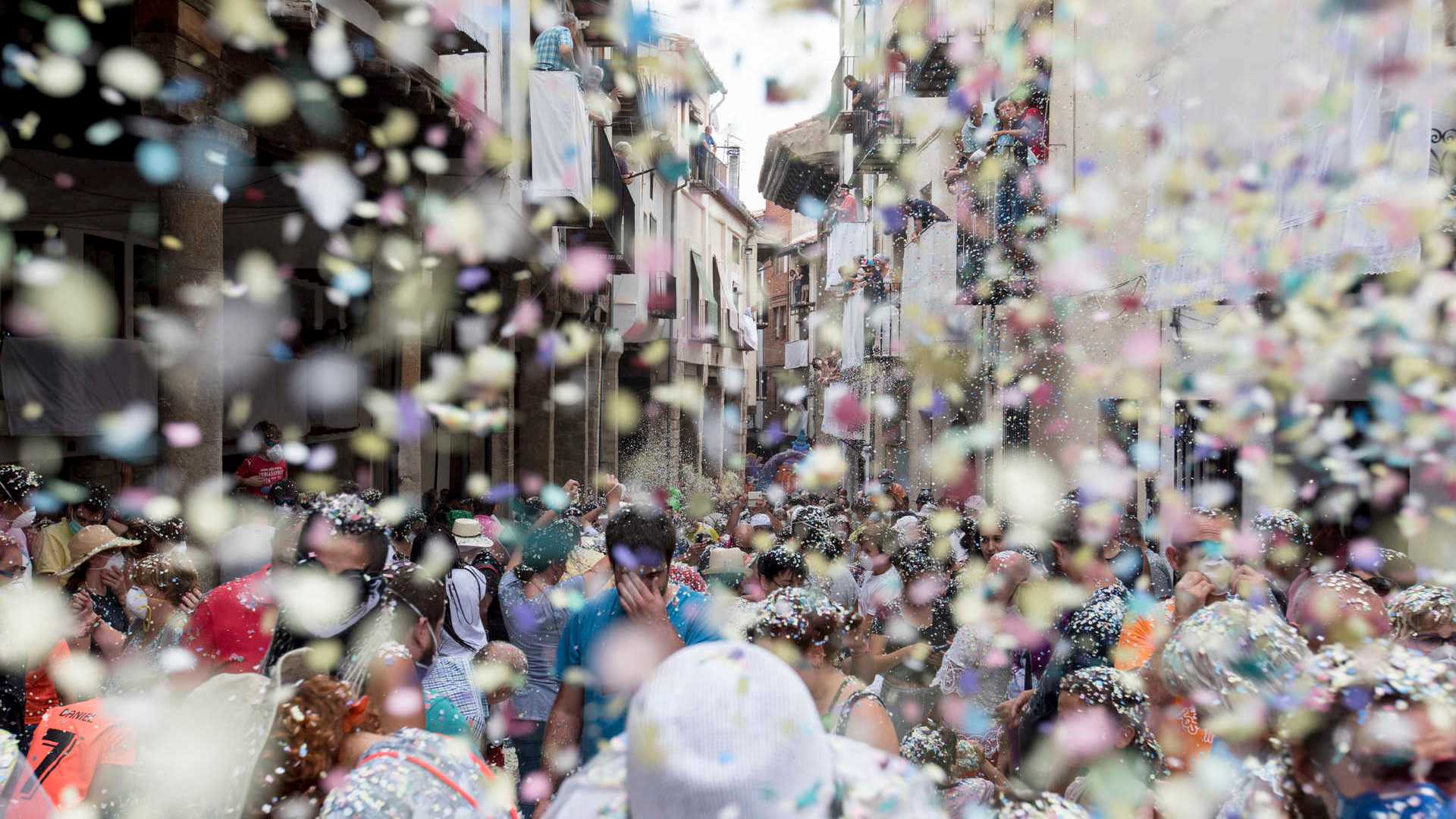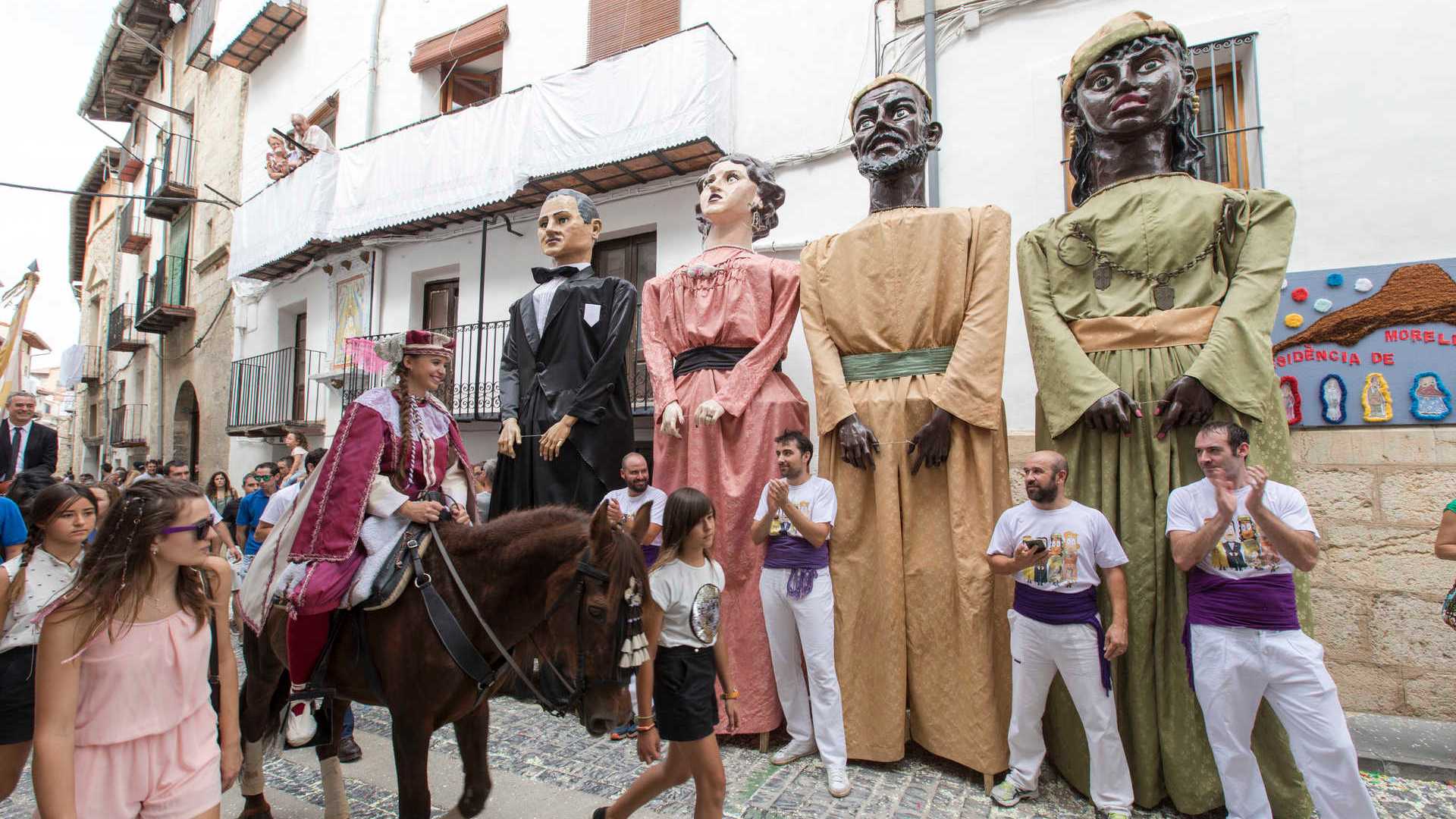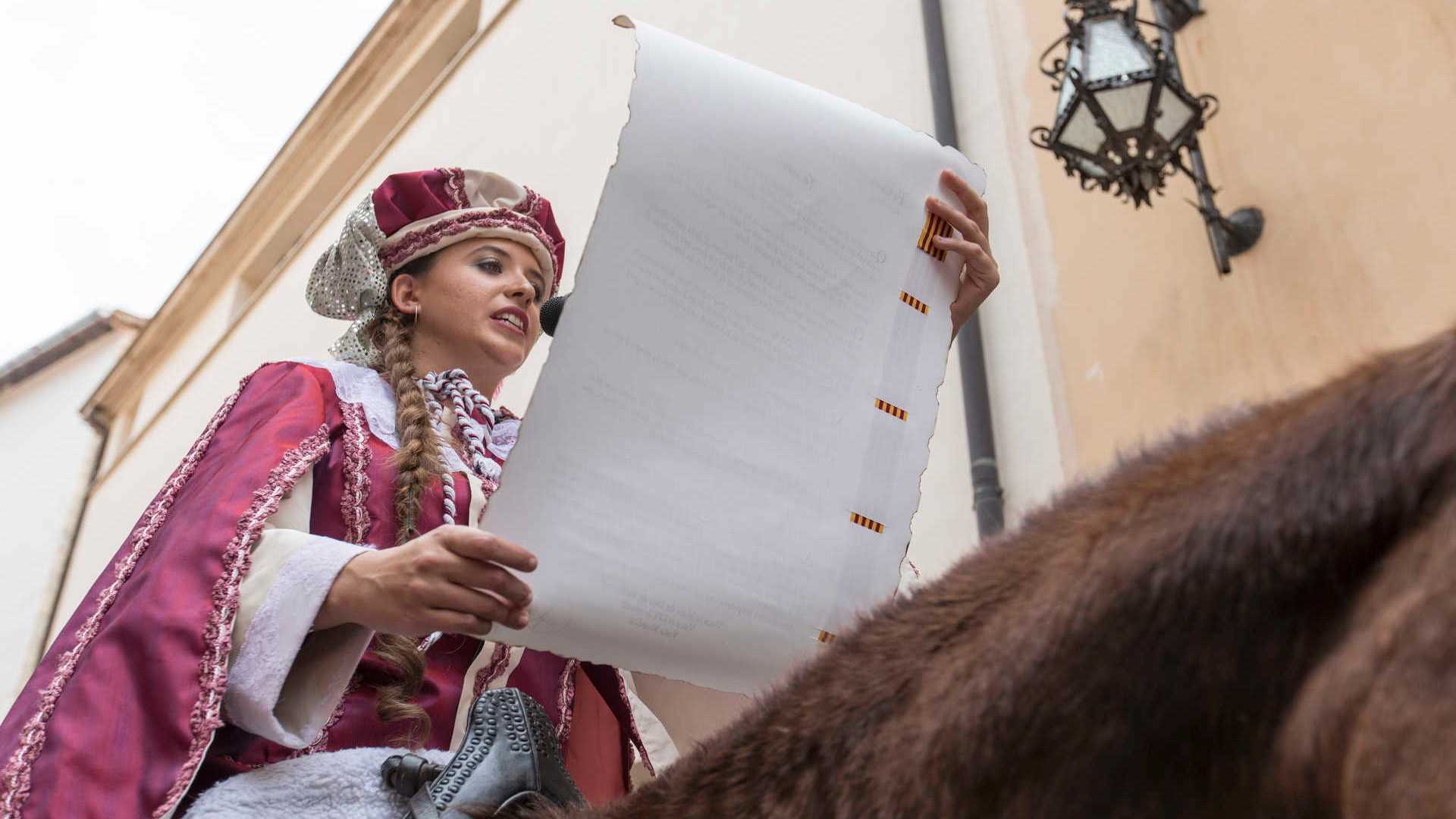 Held every six years, Anunci and Sexenni is an Event of Tourist Interest that fills the streets of Morella with spectacular decorations, confetti and traditions.
Every six years, the historic town of Morella transforms into a haze of colour. The destination's best-known festivities are held over the course of two consecutive years: the first is known as Anunci and the second Sexenni. Celebrating the lead-up to the main event, Anunci sees satirical ninots – sculptures made by the locals – set up all over the town. In Calle de La Font, a large pole spans the width of the street, attached to which are three dolls that swing around as if they were dancing to the sound of the music.
In honour of Virgen de la Vallivana, the Sexenni celebrations – which will continue for nine days – commence with a solemn pilgrimage in which the image of the saint is carried through the streets.
The whole town gets involved in the festival, creating beautiful tapestries made from crepe paper. The local gremios, or professional associations, are tasked with planning all the events. You can expect traditional parades, beautiful floats, religious figures and tonnes of confetti. Not to mention Las Danzas, in which the dancers' beautiful outfits and complex routines will blow you away. Sexenni and Anunci are a spectacle that you won't want to miss.
*Please confirm event times and dates have not changed.