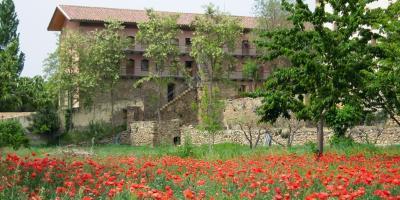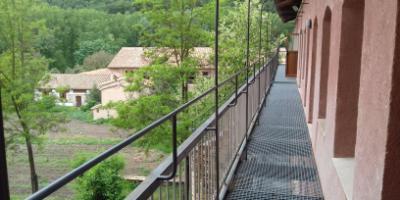 Albergue Francesc de Vinatea
The Francesc de Vinatea Hostel is located in an old industrial colony called Fábrica Giner, now turned into a tourist center. In this building, the married workers lived while they was working in the factory. Fábrica Giner is a beautiful spot with playground area, summer swimming pool, sport courts, walking trails, parking area and green area next to the river. Saltapins Adventure Park is located very near.
The hostel has 3 floors with capacity for 60 people. Each bedroom has between 4 and 10 beds.
It is ideal for travellers, groups, families, schools, language learning campus, associations, etc.
#Disponibilidad
#Otros servicios
27.0 €
Half board for adults.
32.0 €
Full board for adults.