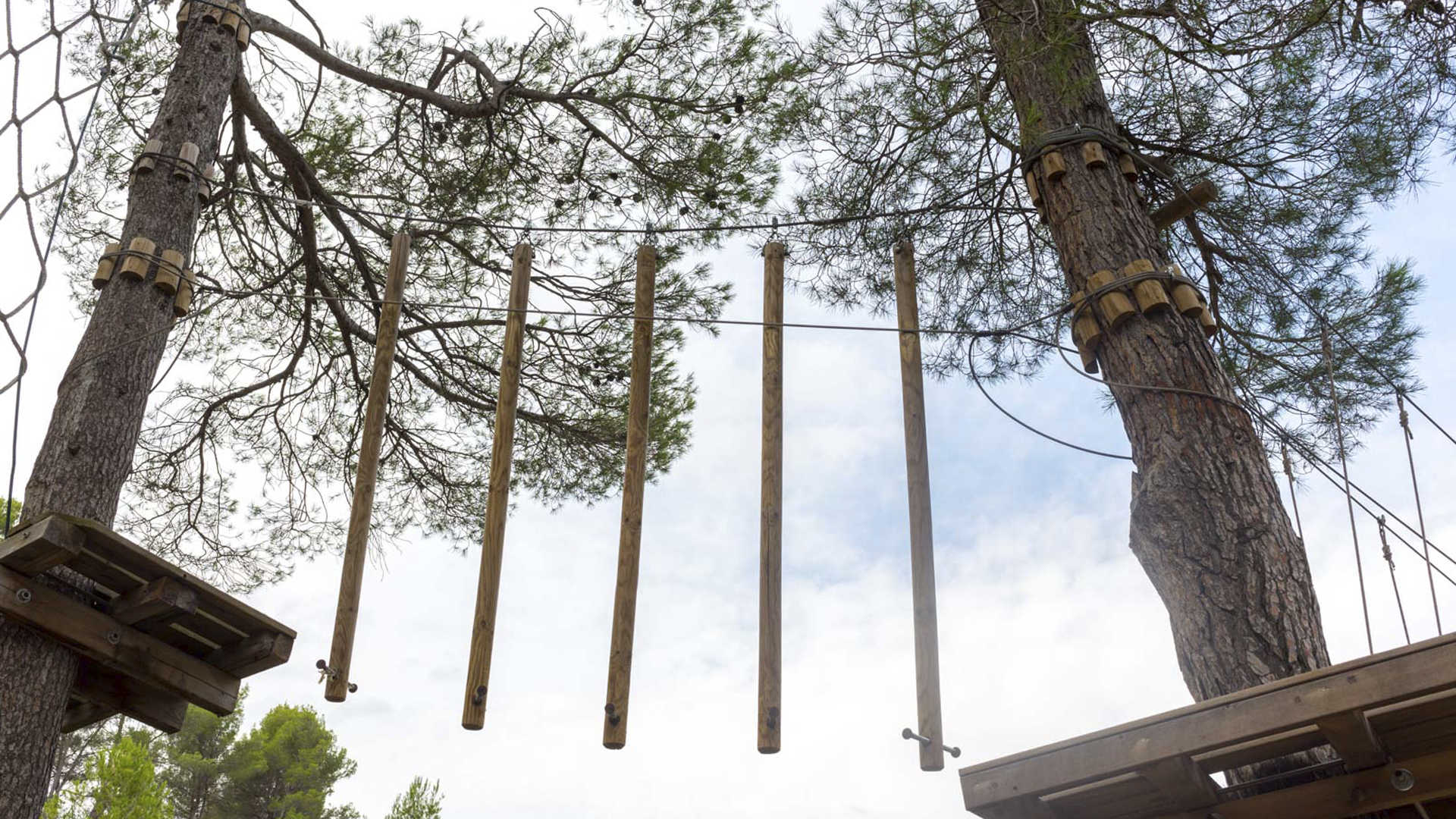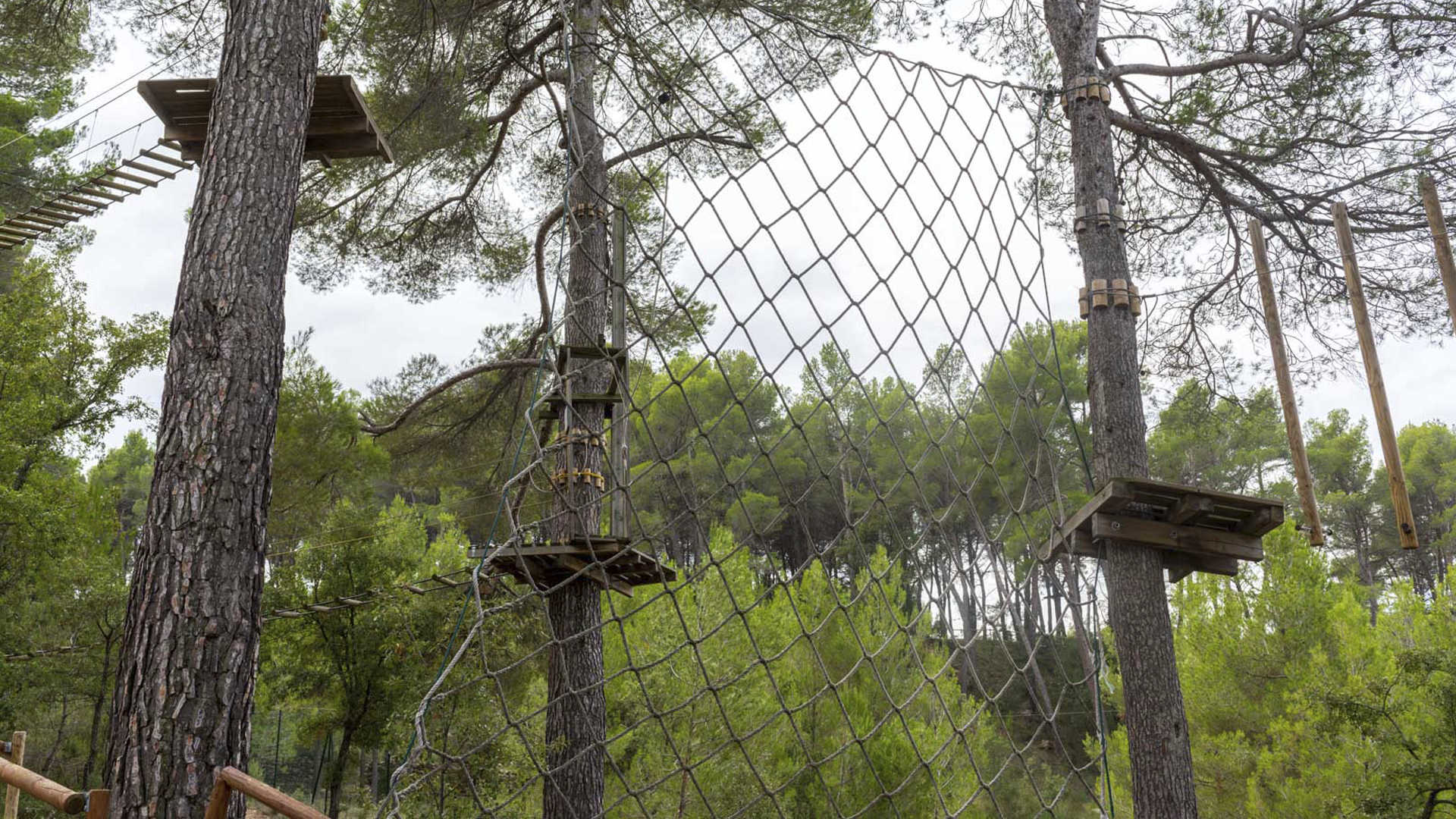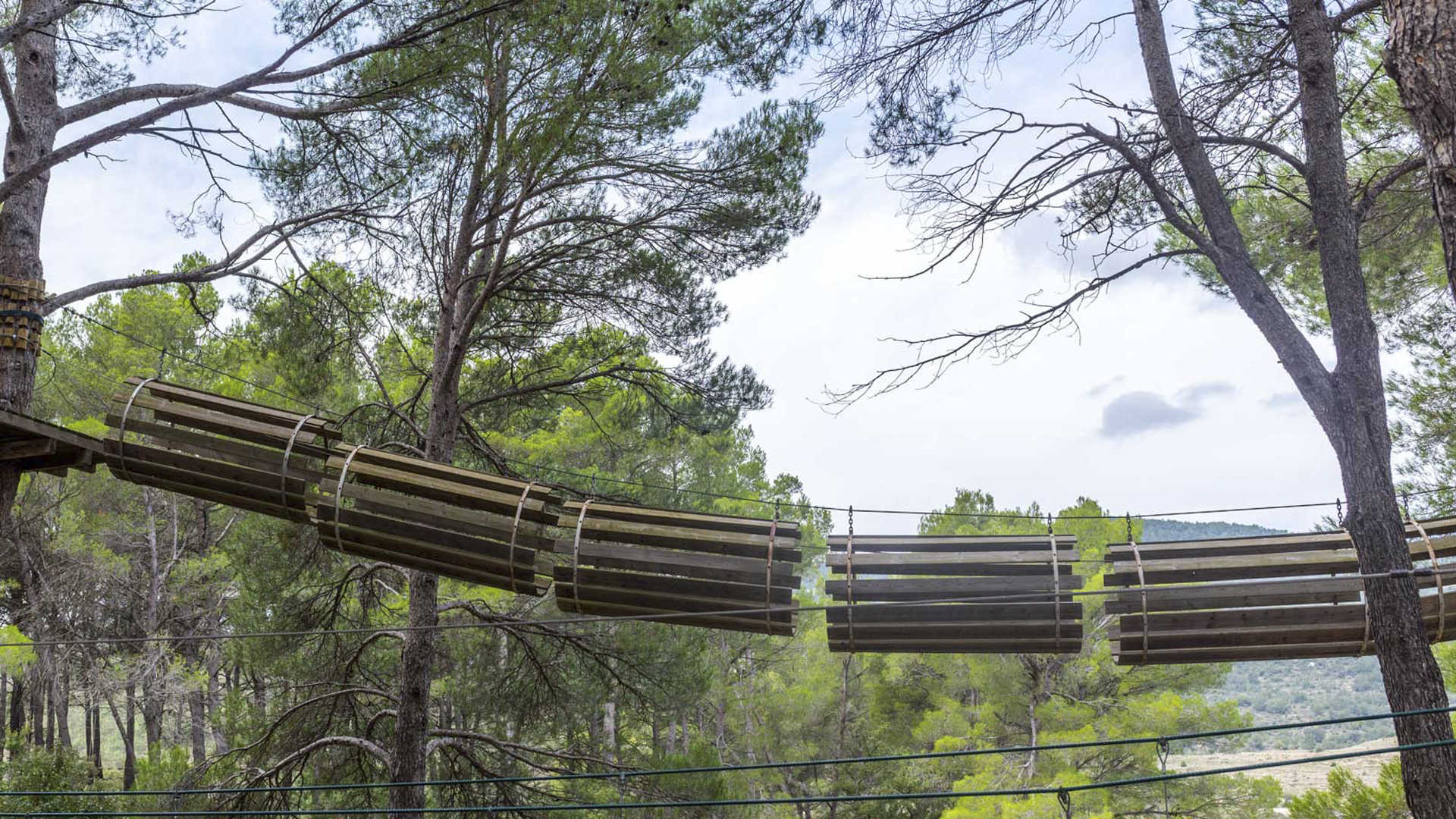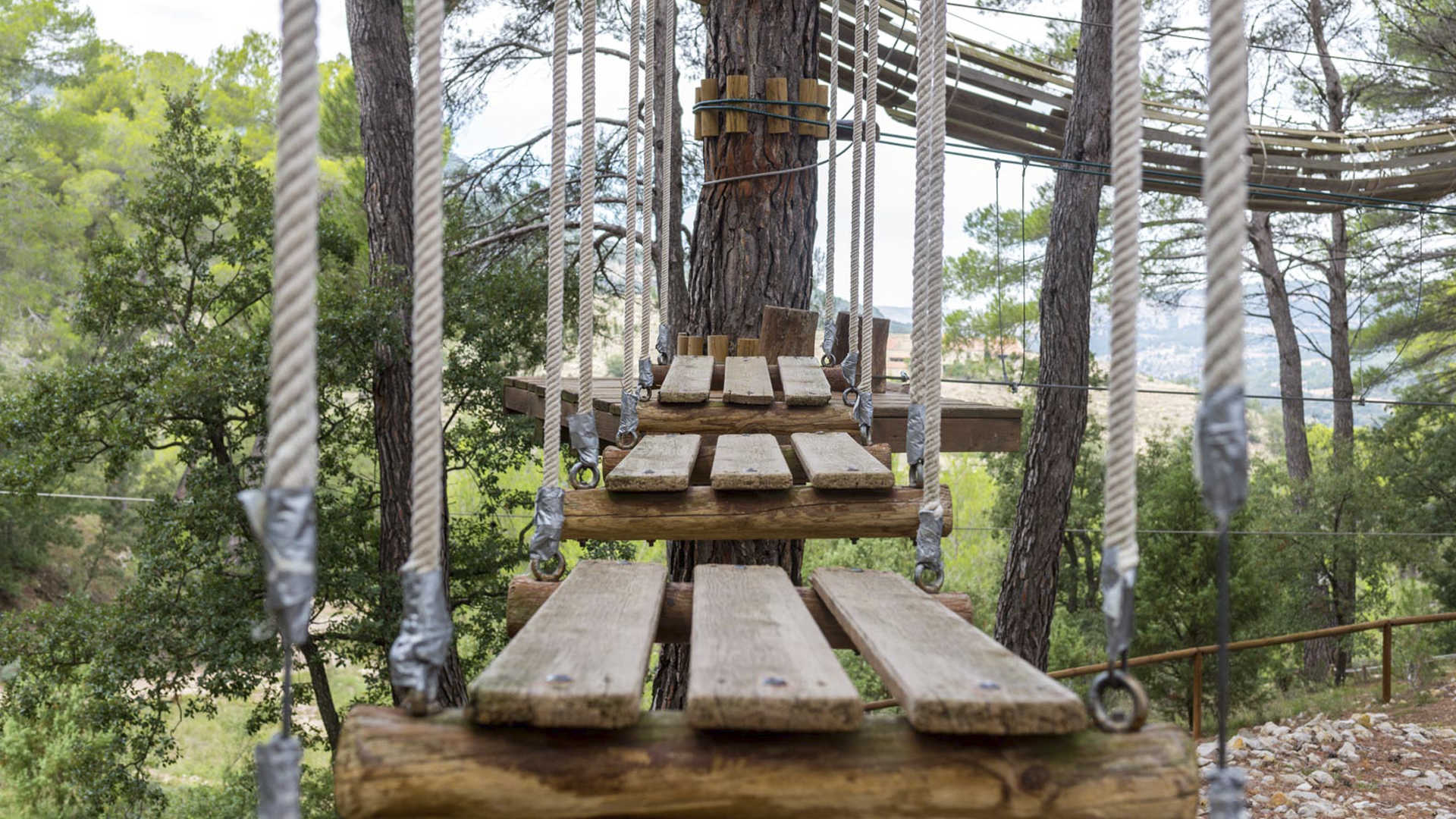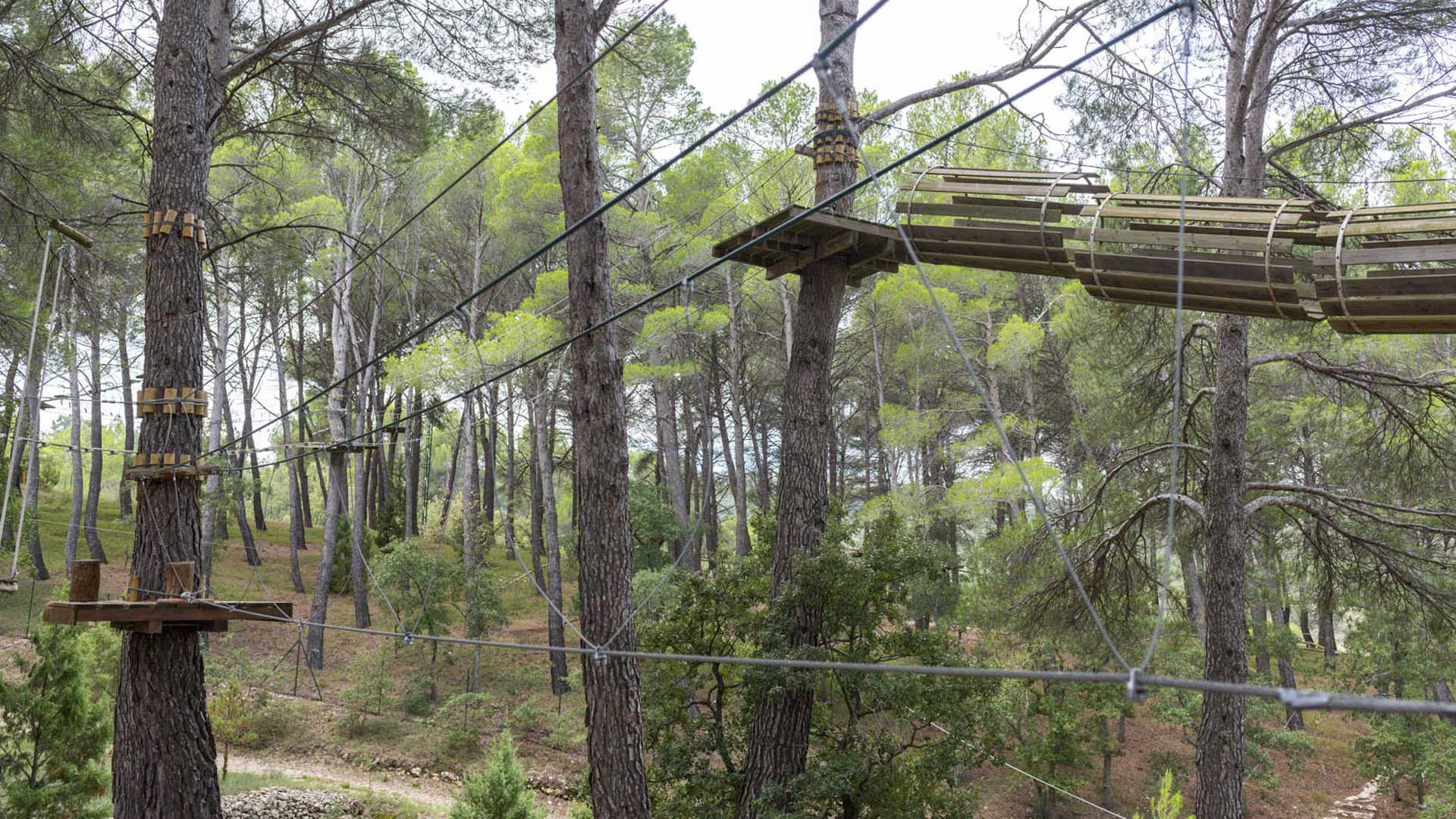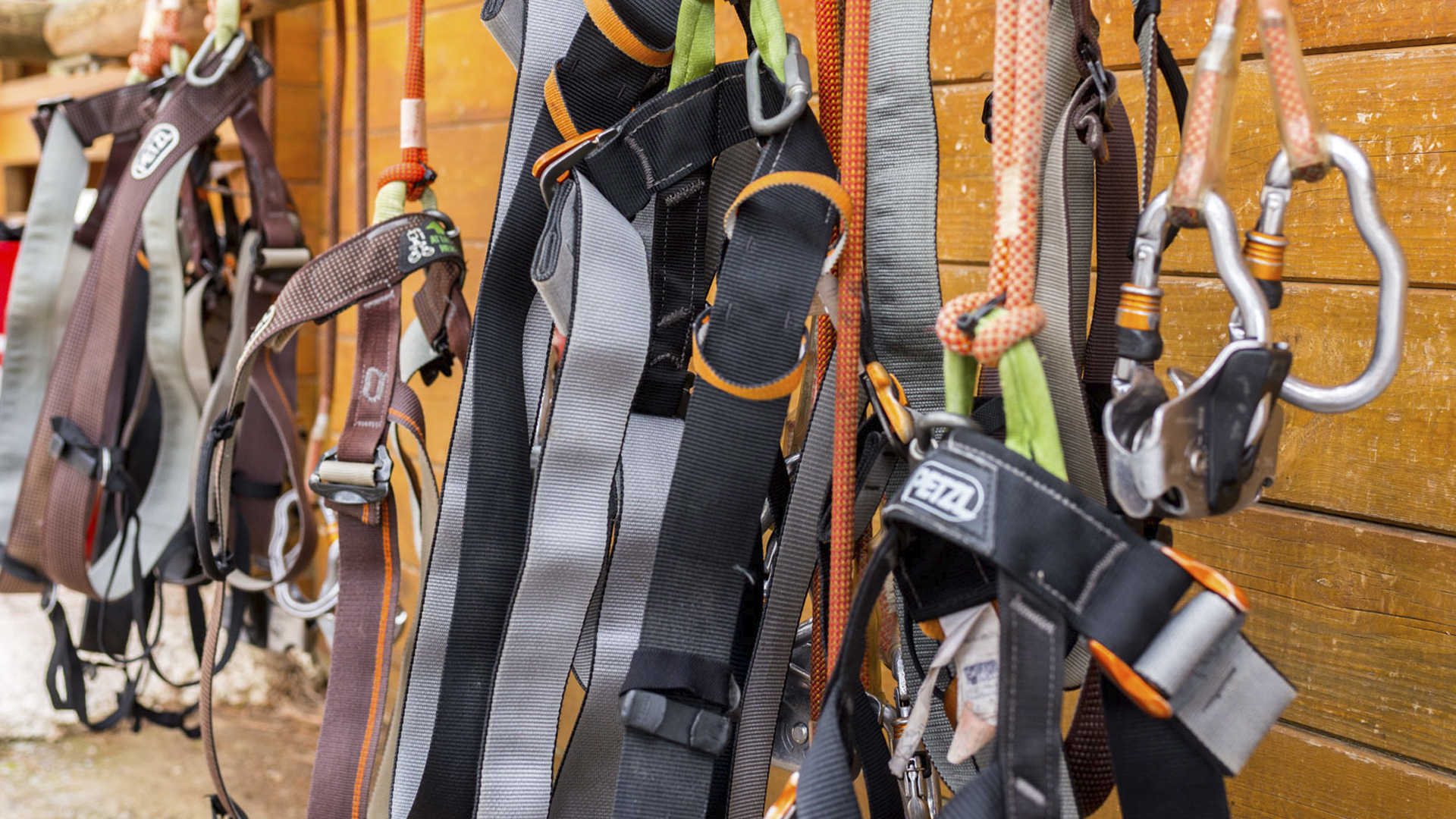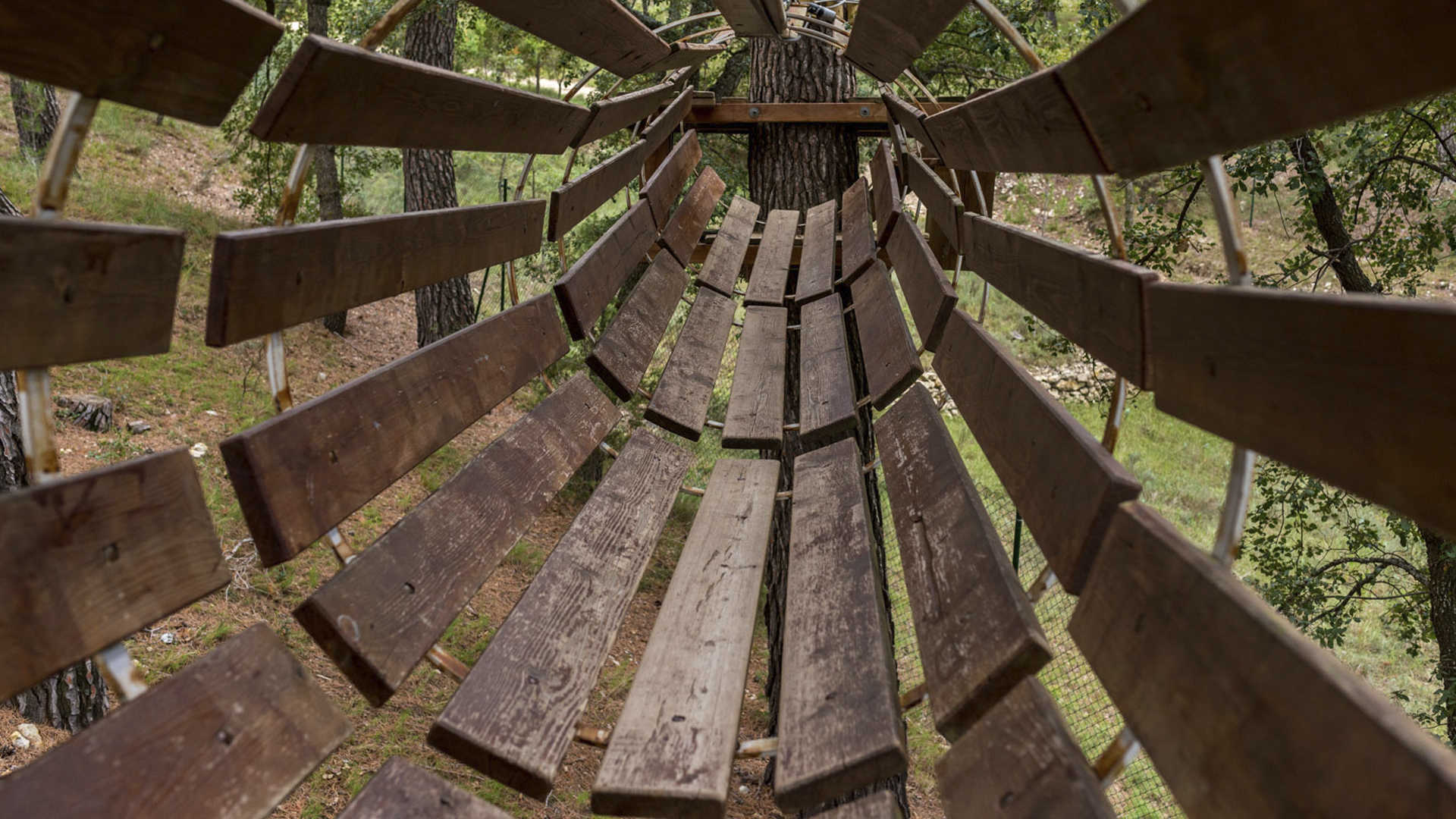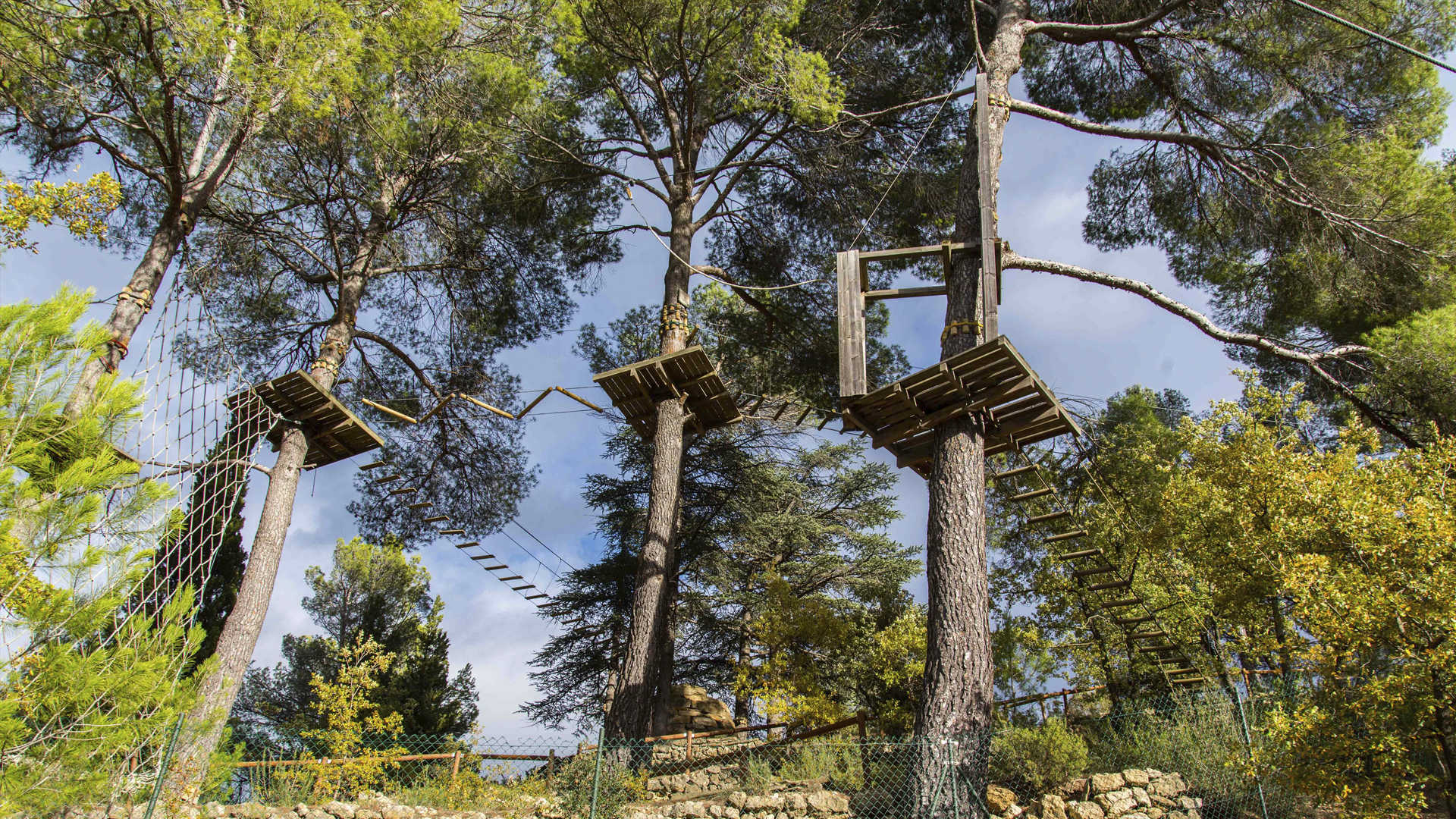 Complejo Fábrica Giner, CV-14, KM 4
12300

contact information
Have a great time up in the treetops at Saltapins adventure park.
More information
Price
http://www.saltapins.com
Saltapins is a treetop adventure park located in the Fábrica Giner site, which is 4km from Morella. The park has a number of courses where you can put your skills, balance, resistance and strength to the test while having a whole lot of fun.
Saltapins is a place where you can get active in the great outdoors. If you're in the mood to embark on endless adventures in the midst of the woodland, this is the place for you. Sitting up in the treetops, you will find a number of courses complete with cables, wooden platforms and all sorts of obstacles for you to overcome. The platforms range from 2m to 17m in height, but don't worry: your safety always comes first. The courses are basic and suitable for children, youngsters and adults.
From keeping your balance on the cables and crossing different types of bridges to hanging from lianas and whizzing down ziplines, you'll get up to everything here. Saltapins offers three courses that are divided by difficulty level: green, blue and red. If you'd like to come for a visit, please be aware that you must sign up in advance. The courses will take you from between 45 minutes and two hours to complete.
At Fábrica Giner you will also find a hostel, Albergue Francesc de Vinatea, which is ideal if you want to spend the night and some time exploring Morella. And in the summer months you can even take a dip in the pool. Make your way to Saltapins for a day full of excitement, whatever your age.