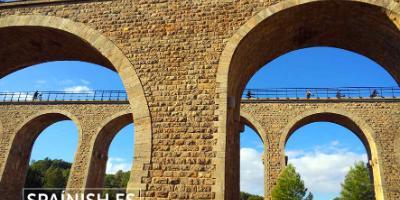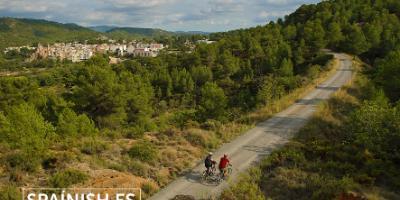 Información de la reserva
Day 1 (afternoon): Explore the village of Navajas, where you will stay at Villa Pilar, a B&B located in a splendid villa from 1910. Walk along the spectacular gorge along the river Palancia and enjoy its nature reserve and a waterfall of 30 meters.
Day 2: We take you to Barracas, at 1000 m above sea level. Here starts your descent by bike on the former railway line (Vía Verde) of Ojos Negros, through tunnels, over bridges and through deserted stations. The main part of the trip goes downhill. Enjoy a picnic at one of the picnic areas or lunch along the route or at local restaurants. In summer you can make a detour (3,5 km extra) to swim in a swimming pool, halfway the route.
The cycling tour ends in Navajas.
Day 3: You can spend the day as you like, for example visiting the nearby natural reserve Sierra de Espadán or Sierra Calderona. Or cycling another day on the Green Way railroad, ending at Sagunto. Here you can visit the Roman castle. Later, we will pick up the bikes and we can arrange the transport to Navajas or València (not included in the price).
#Disponibilidad
Disponible todo el año
#Otros servicios
90.0 €
Transfer from Navajas to València.
90.0 €
Transfer from València to Navajas.
40.0 €
1 extra day of bike hire to get to Sagunto + pick up/return of the bike.
8.0 €
Transfer from València to Navajas by train.