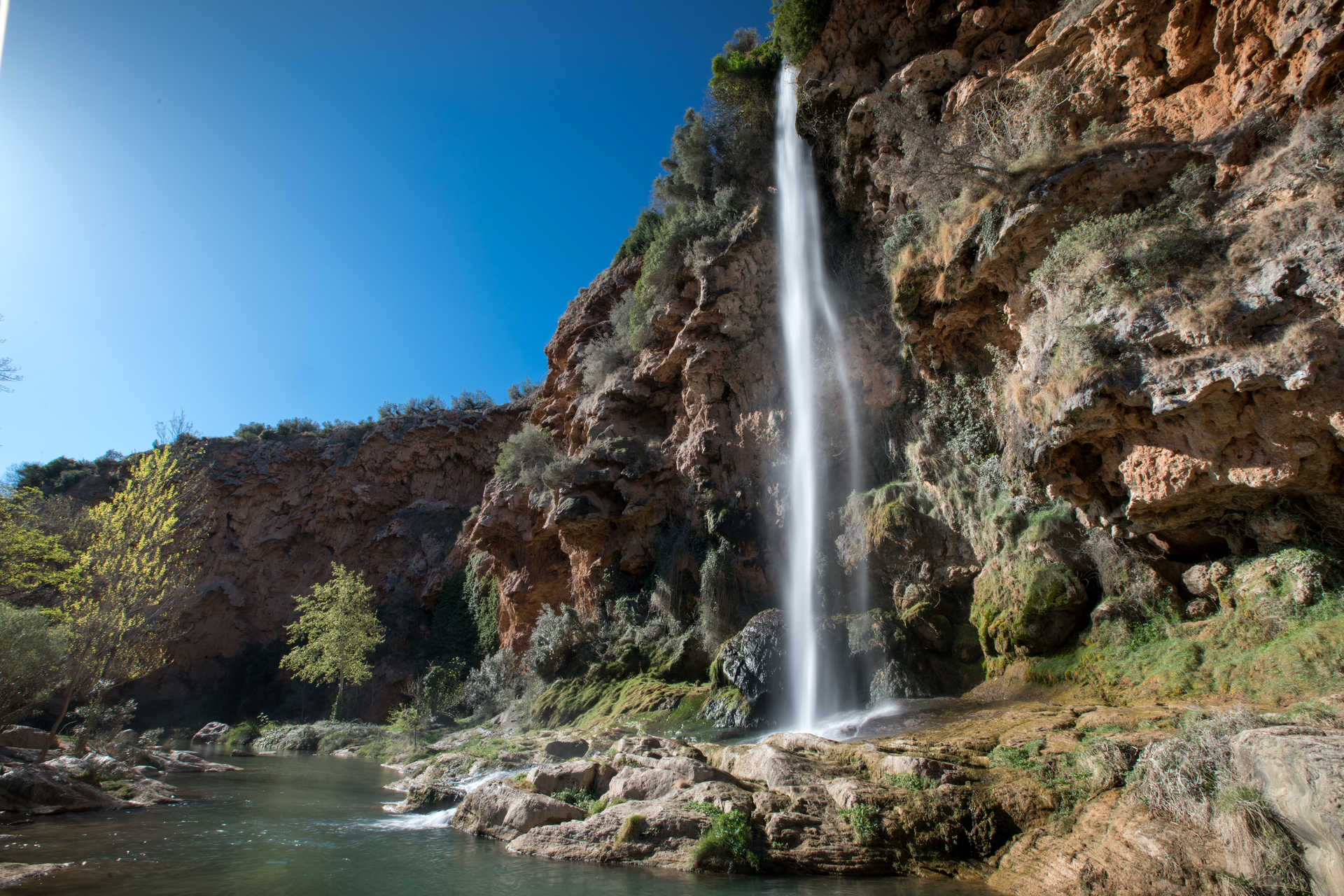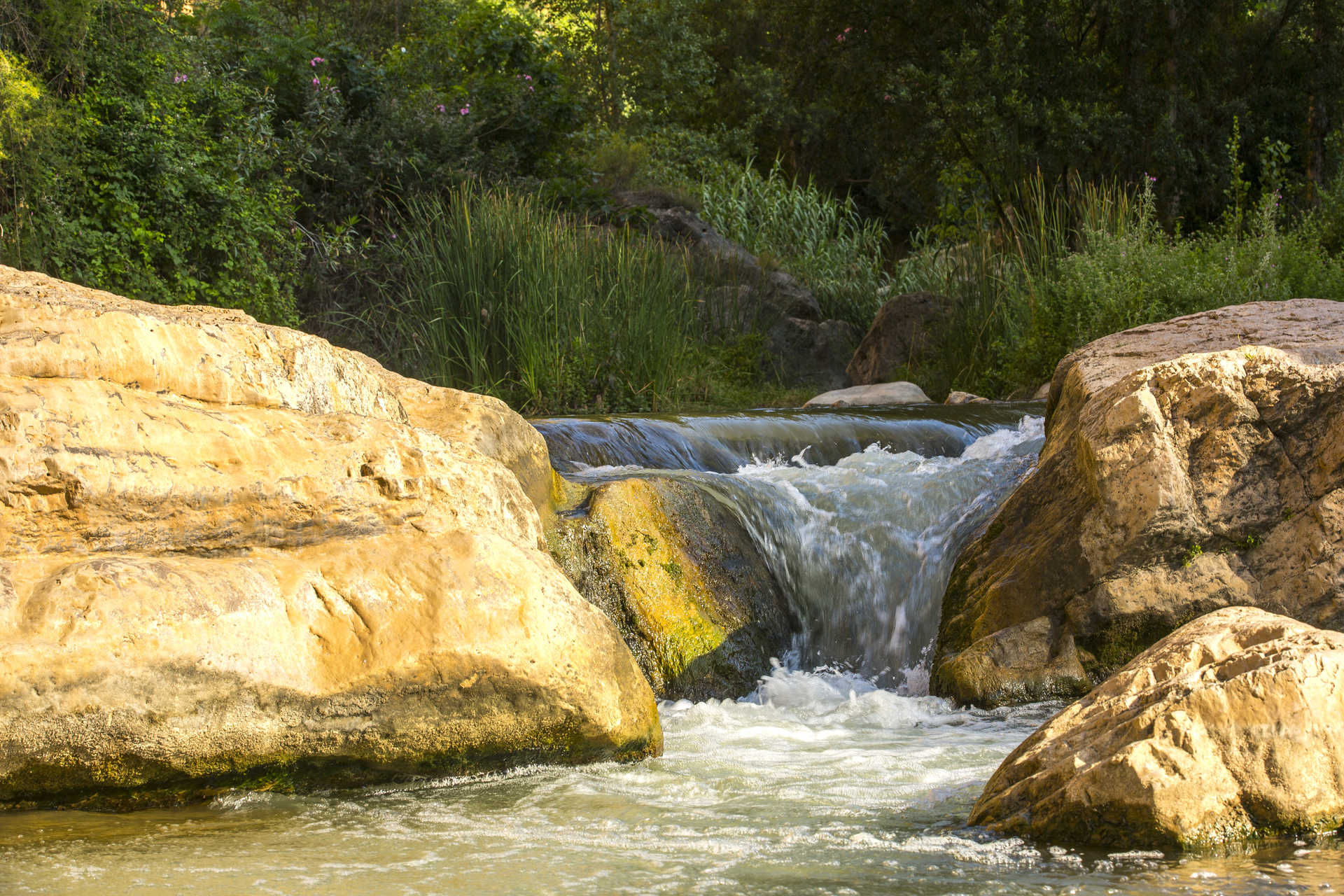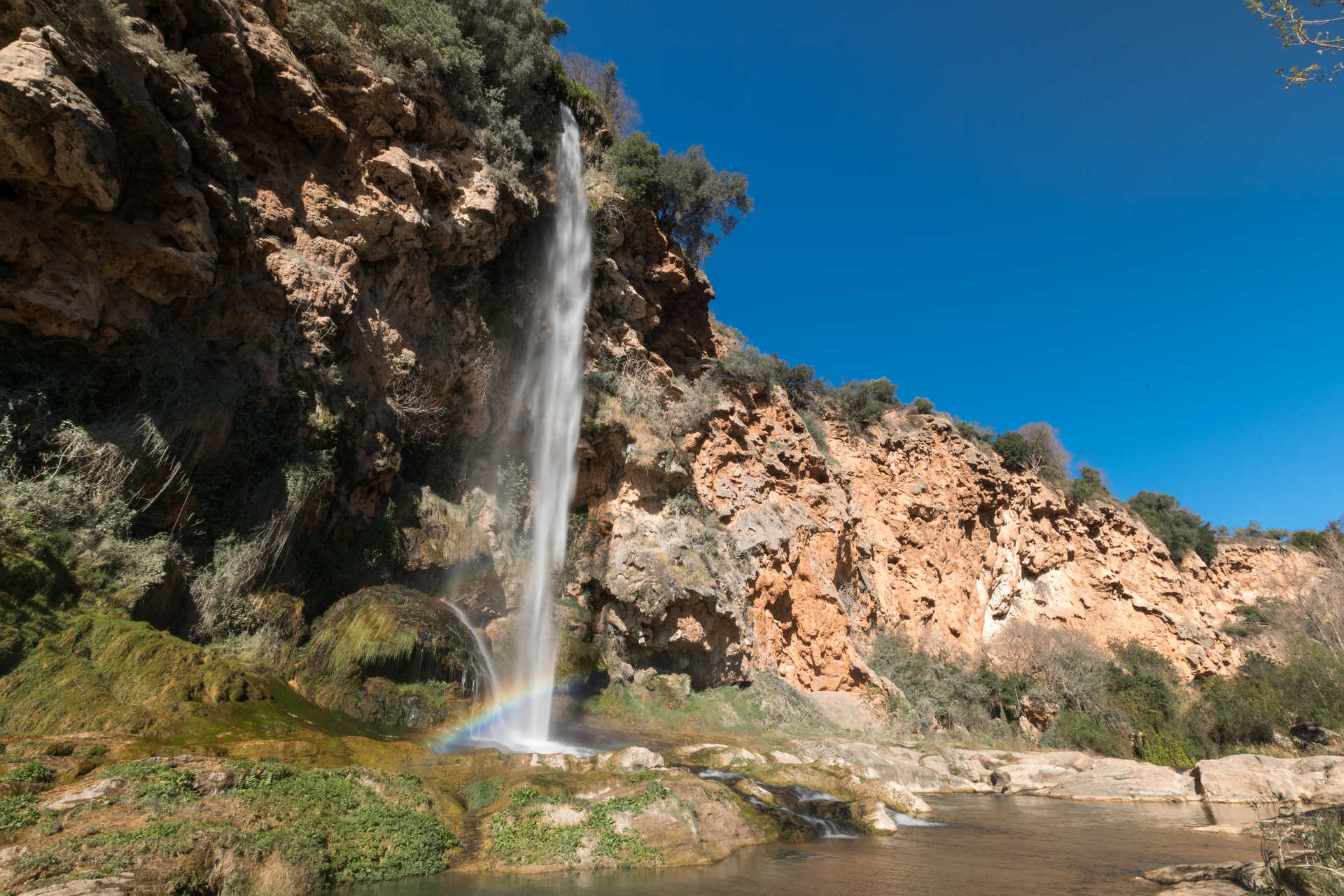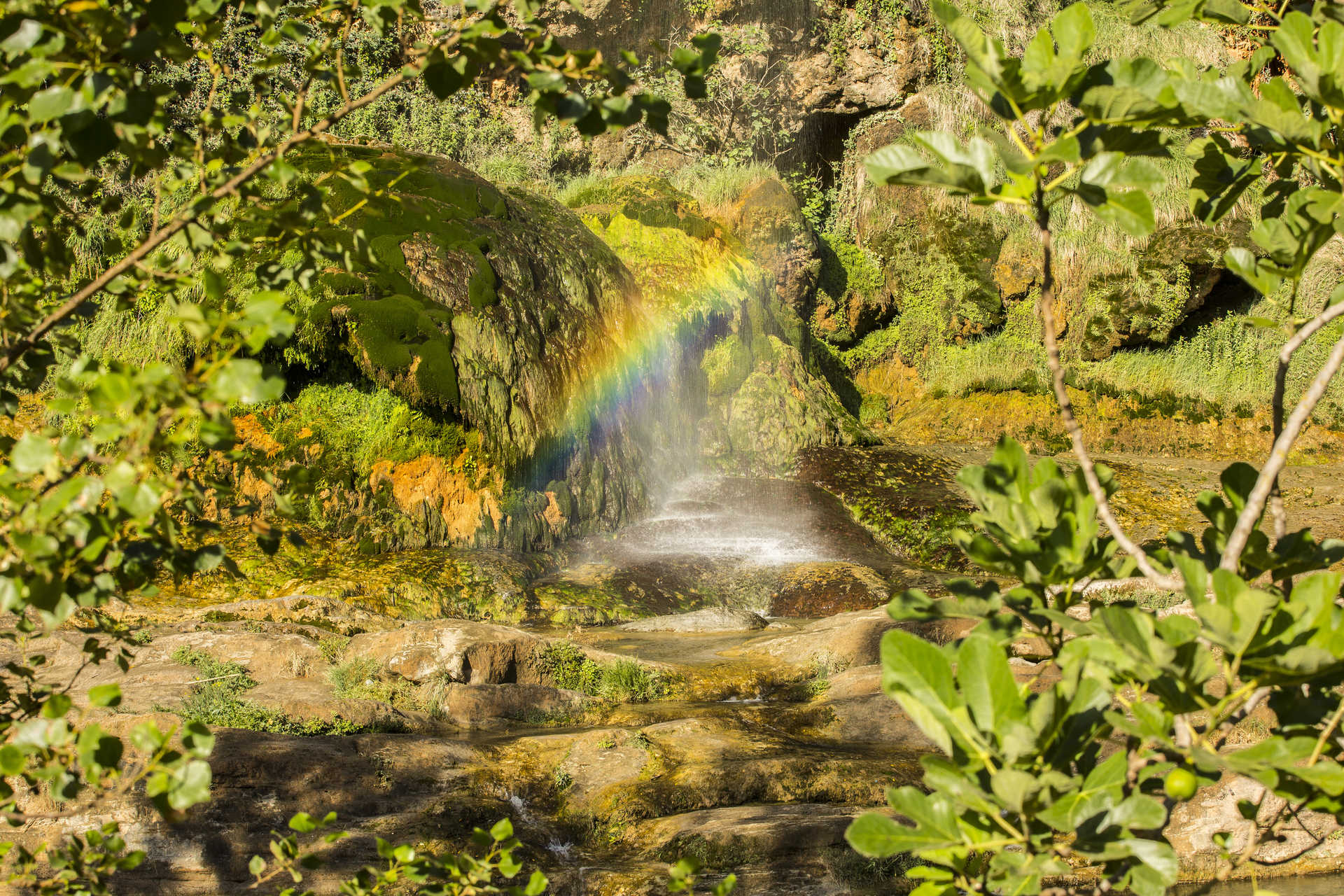 Intriguing legends and spectacular scenery: welcome to Salto de la Novia in Navajas.
Navajas is a beautiful destination steeped in history where the natural scenery will leave you speechless. Nestled away in a tranquil spot of this inland municipality is a waterfall that is the subject of legend.
Salto de la Novia is a magical landscape defined by El Brazal, a waterfall that is an impressive 60m tall: a stunning place to enjoy days out in the great outdoors and, in the summer months, take a refreshing dip.
Beyond its beauty, the waterfall conceals a legend. It is said that many years ago, a bride and groom were forced into an unusual ceremony to prove their love for one another before they made their vows. The bride was to leap across to the opposite bank of the river; if she did not make it, the marriage was destined to fail. Determined to make it across, the bride leapt, but alas she missed her footing and fell in the river. The groom then jumped in to try to save his love, but in the end, both lost their lives. The waterfall is said to represent the bride's veil.
Many visitors come to Salto de la Novia each year to see where the legend is said to have taken place and, of course, soak up the scenery and do some hiking. The perfect destination for a day out with your loved one, friends or family.