NaturArt, an experience through handicraft trades.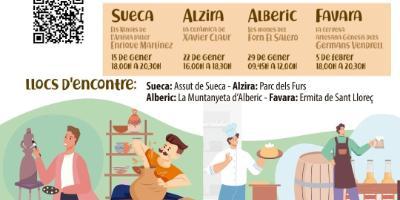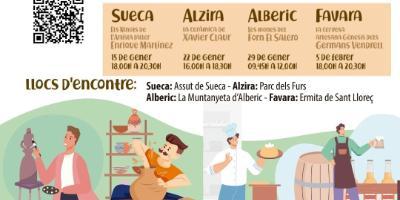 Adunar una experiencia sostenible que englobe naturaleza con patrimonio, arte y cultura, al mismo tiempo que se da a conocer a los diferentes artesanos del municipio. Un programa de experiencias a través de los oficios artesanales donde la gente disfrutará de una visita guiada, un almuerzo o merienda y la realización del taller propuesto, donde podrán conocer de primera mano todo aquello más importante y característico que hace de uno/a artesano/a un producto único.

Este programa cuenta con la participación de grandes profesionales de la artesanía de los municipios de Alzira, Alberic, Favara, Montroy, Montserrat, Cullera y Sueca.
This programme takes place in the months of January/February, where on weekends we will go to one of the municipalities in which we have organised the routes. Bookings can be made through the Interpreta website, where you will find all the information about the activity, prices, etc...