Outdoor climbing for beginners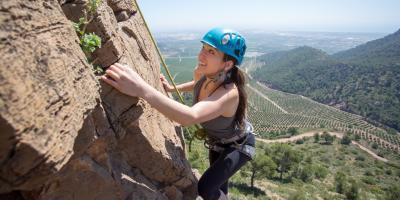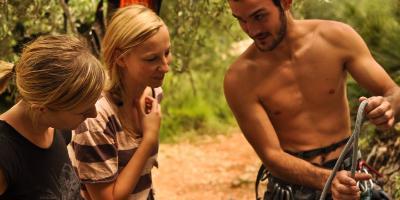 Get ready for a life-changing experience! Rock climbing is an amazing and exhilarating way to connect with nature: hiking through the forest, breathing fresh air, touching the rocks and having fun in a reduced group.
The activity consists of a guided outdoor climbing activity in which you will experience the practice of this sport in a dynamic and safe environment. It is an activity aimed at those people who have never practiced outdoor climbing and who wish to discover this sport in the natural environment. We will introduce you well this sport giving you useful information and a lot of practice!
This is a great activity for an individual, a couple or a group. The group size is limited to 4 people per outing, so you can expect plenty of personalized coaching and instruction.
The duration of the activity is of 3 hours approx.
#Disponibilidad
Disponible todo el año
#Otros servicios
35.0 €
Transport to the climbing area.