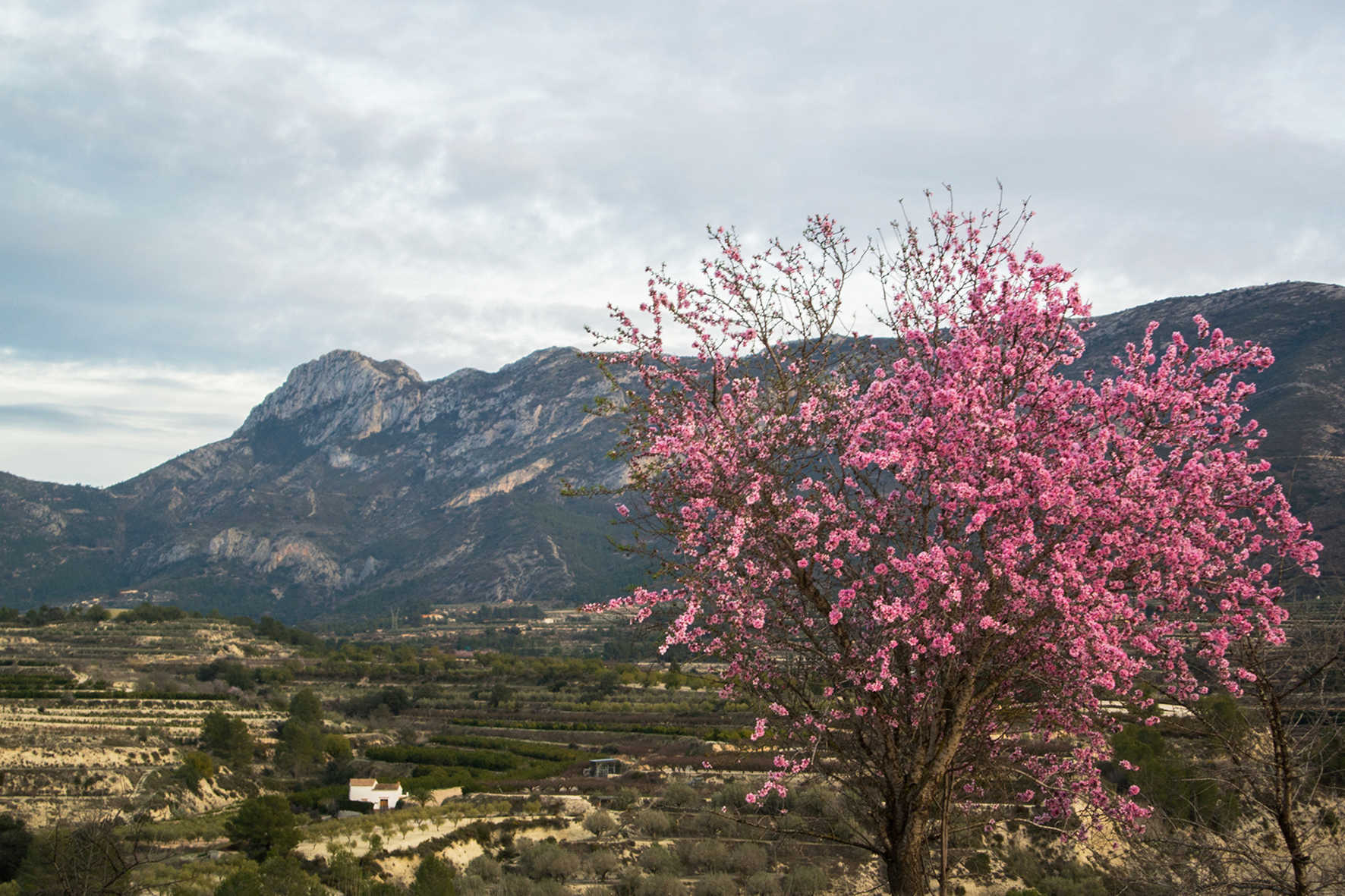 Be enveloped in the most stunning mountainscape as you walk the network of hiking routes.
The Region of Valencia is a land where nature is the undisputed protagonist. Nowhere is this more true than at Sierra de Benicadell, a natural frontier marking the border between the provinces of Valencia and Alicante. Defined by its dramatic summit and many terraces, the mountain was declared a Protected Landscape by the Espacios Naturales Protegidos network in 2006.
The mountainscape presents sheer gradients and rugged slopes. If you'd like to explore this impressive scenery, there are a number of hiking routes that you can take, offering different levels of difficulty. The most challenging will lead you all the way up to the summit, 1,104m above sea level, where you can breathe in some spectacular views. Along the way, you will come across an ice house, one of the only structures in the area preserved in full and the perfect excuse for a break.
Another walking route will take you up the foothills of Solana de Benicadell, between Beniarrés and Gaianes. Here not only will the naturescape envelop you, but you will see a number of different chapels situated in the most beautiful settings.