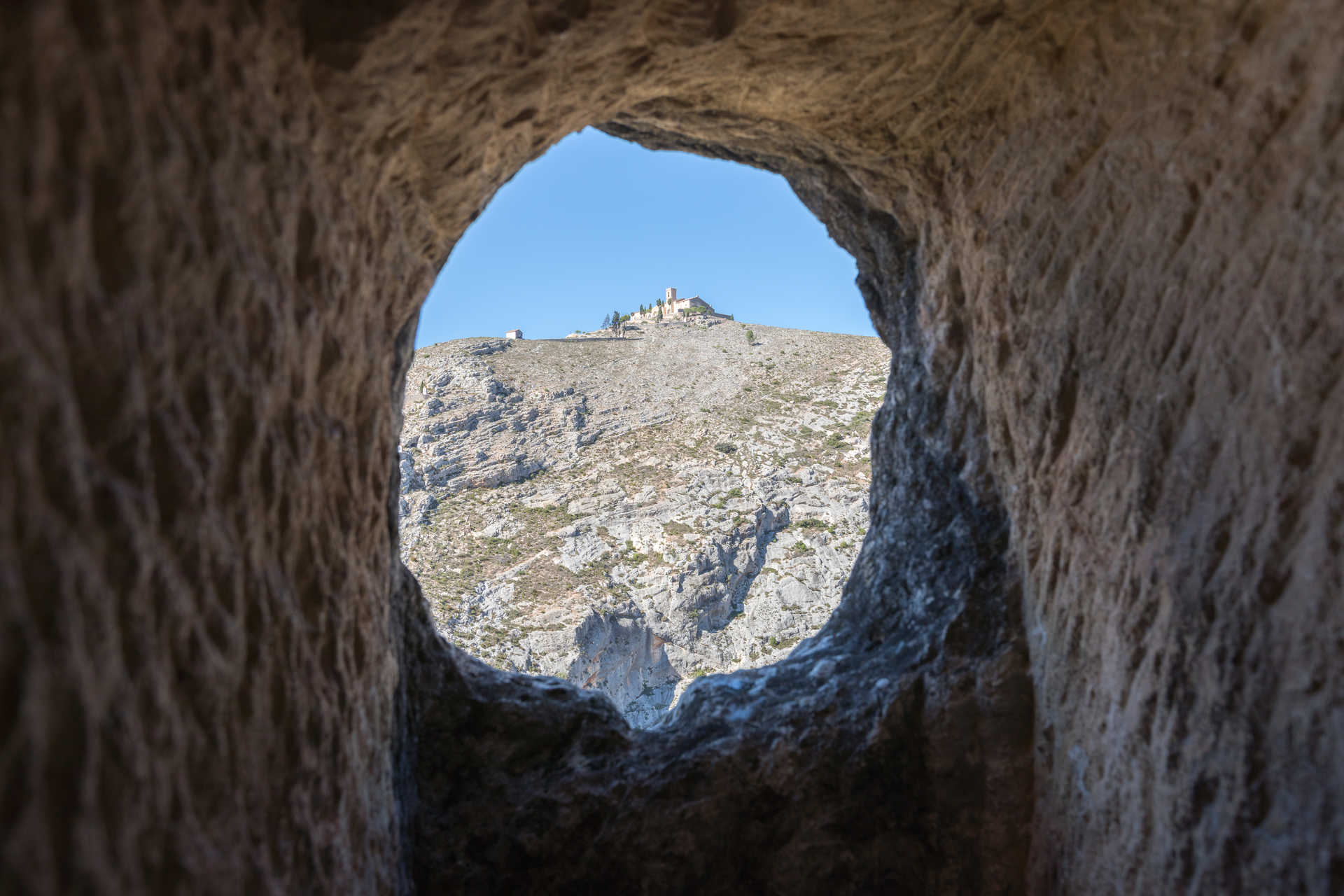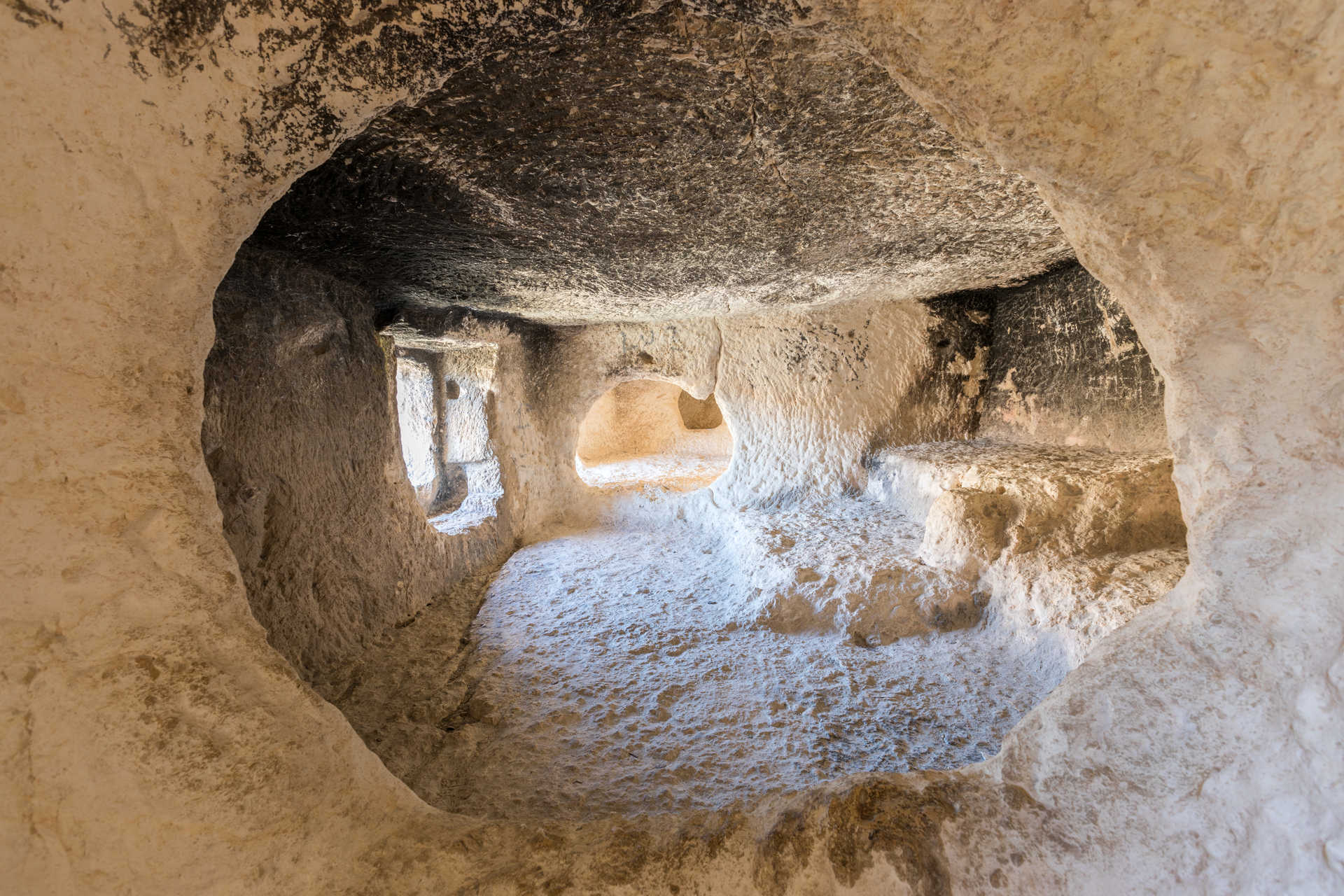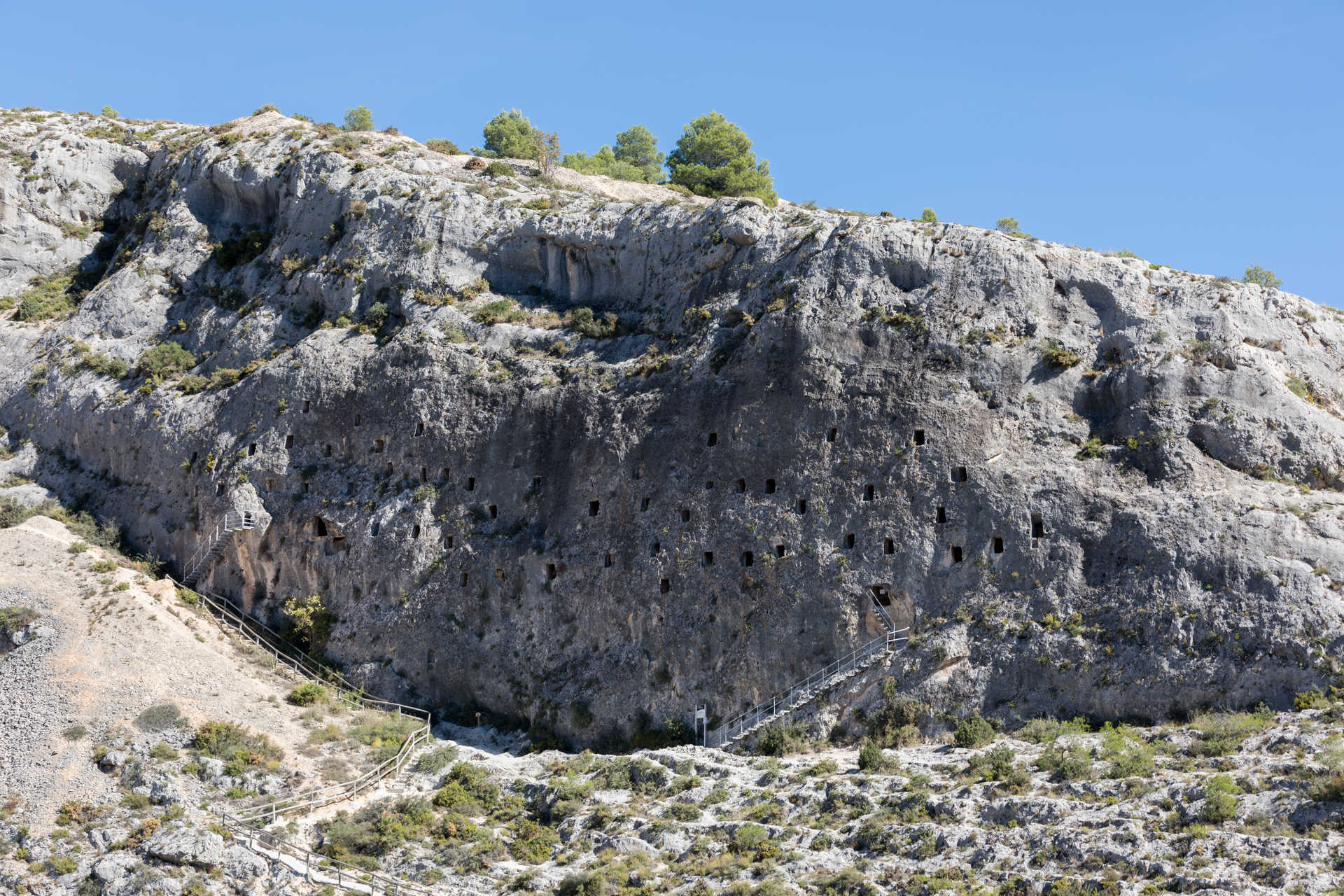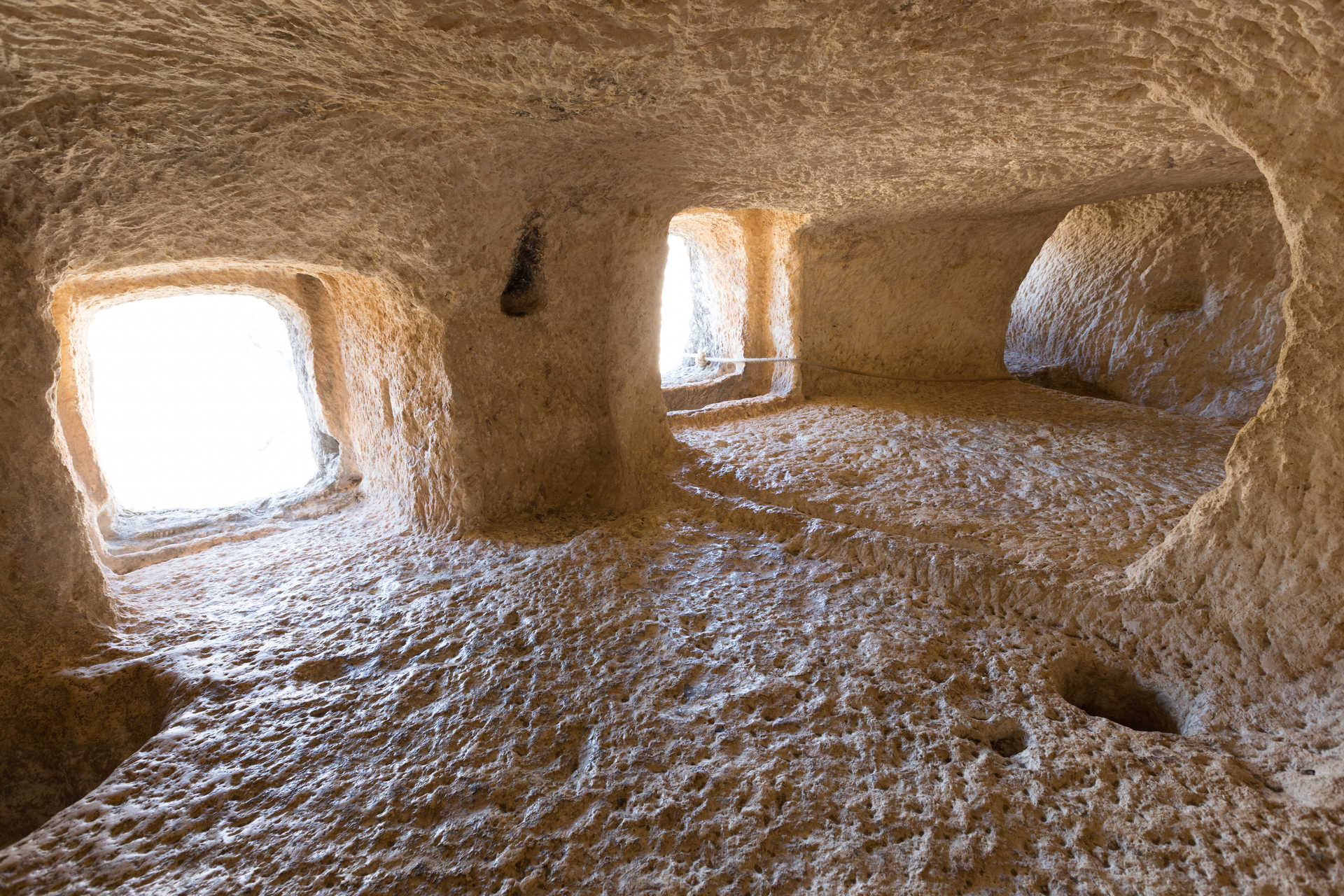 Barranc de la Fos

contact information
Come to Bocairente and discover the Covetes dels Moros, a group of caves that you can visit to discover spectacular views, both inside and out!
Bocairent is a municipality in La Vall d'Albaida that has many tourist attractions that justify a visit. One of the most important, without a doubt, are the Covetes del Moros. If you are wondering what to see in Bocairent, the caves should be on your list.
Les Covetes dels Moros are a group of window caves located in the middle of a rocky cliff. These caves have been artificially created by man and are spread along a vertical rock wall; you can identify them from the outside because you can see the holes in the stone that serve as windows to the caves. They are interconnected and can be visited from the inside; it is an absolutely fascinating tour that offers incredible views of the surroundings.
The complex consists of about 50 windows that give access to as many chambers; there are about 3-4 levels, although they do not form regular floors. The chambers communicate with each other through breaks in the walls and chimneys and an exterior staircase has been installed for easy access and enjoyment.
The question is who created them and why? There are interpretations. The latest archaeological research states that they are granaries or security storehouses from the Andalusian period, which served the peasant communities that lived around them. Their creation dates back to the 10th-11th centuries, although the exact date has yet to be determined. Visit the Covetes dels Moros and let yourself be immersed in its mystery.
More information
Schedule
De martes a domingo, de 11.00 a 14.00 horas. Sábados y domingos: verano de 16.00 a 18.00 horas e invierno de 17.00 a 19.00 horas.