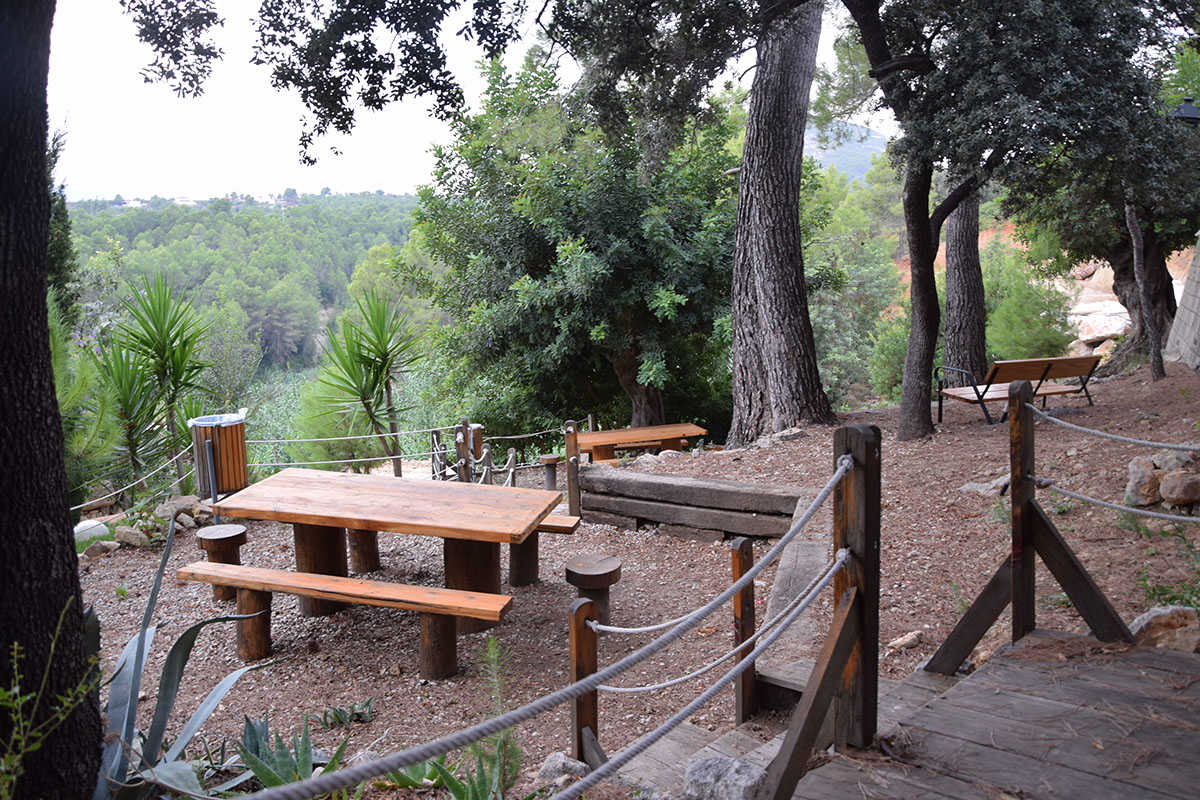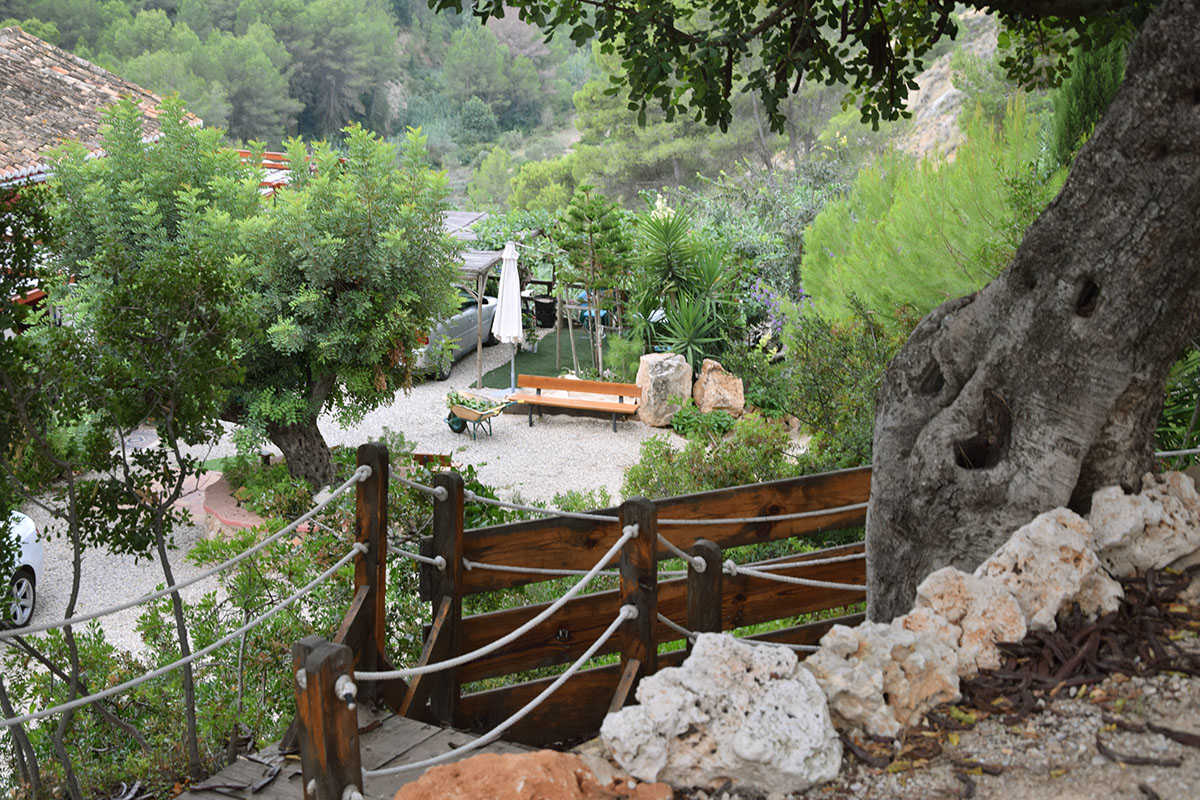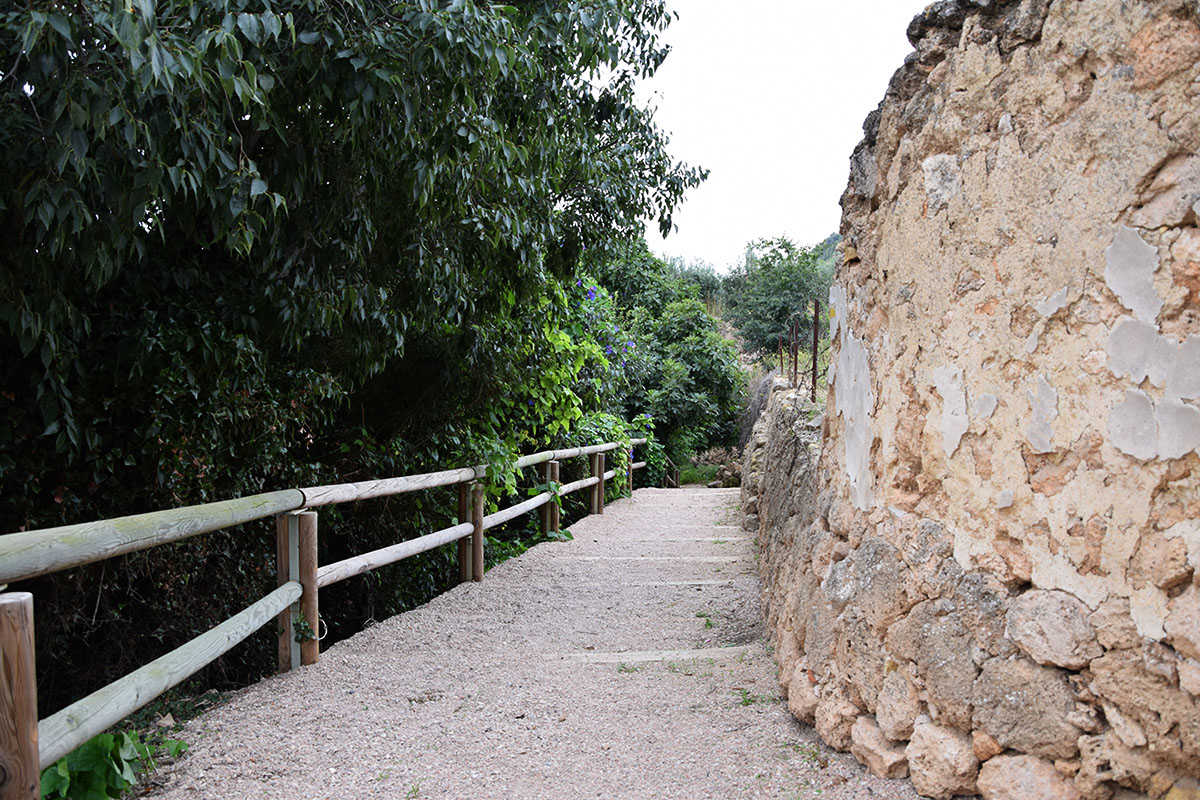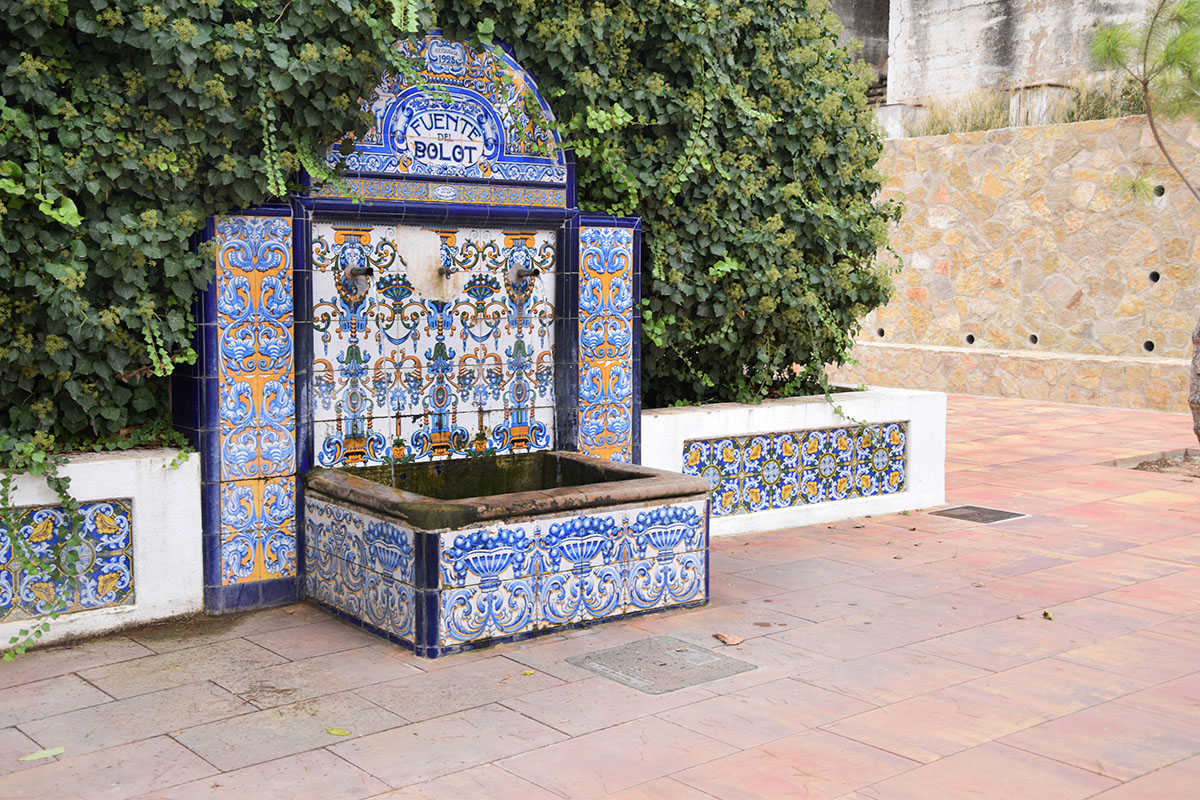 During your time in Macastre, stop off at Fuente del Bolot, a pretty fountain decorated in Valencian ceramics.
Macastre is a small and friendly village that is defined by the presence of water. As you stroll the streets of the historic centre and the surrounding countryside, you will be enveloped in a world of beauty.
There are plenty of things to see in this inland village, such as Fuente del Bolot. The fountain sits at the foot of the hill topped with the castle; an enchanting spot where visitors and higueros, the people who summer in the village, enjoy spending time.
The local community especially enjoy taking a stroll to Fuente del Bolot during the warm summer months. The fresh water combined with the shade of the trees, make it a cool spot to while away the hours listening to the sound of silence, interrupted only by birdsong.
The fountain itself is decorated with Valencian ceramics dating to 1925 and produced by Leopoldo Mora in Manises. During your time in Macastre, make sure you stop off at this pretty fountain.